Class B CDL Accelerated Training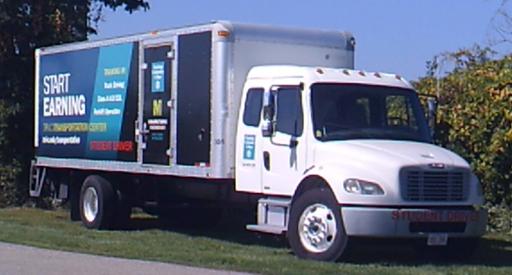 120 hour CDL B Accelerated
40 Hours minimum classroom Instruction
8 Hours minimum of skills pad (maneuverability)
8 Hours minimum behind the wheel road training.
14 Additional hours will be utilized driving behind the wheel doing either maneuverability skills or road skills.
50 hours of combined time spent observing skills, working on the Pre-trip Inspection that is required to pass the State CDL Test.
Cost is $4400.00, which includes tuition, CDL Testing fees of $170.00 and a $200 non-refundable administrative fee.
Federal Financial Aid does not apply.
Program Admission Requirements:
You must be at least 18 years of age
You must possess a valid Ohio Driver's license
You must have a high school diploma or GED or
Score at basic math, reading and reading comprehension
You must pass a DOT Physical/Drug Screen prior to class start
You must pass your basic permit test prior to class start
Free Sample Test: https://www.bmv.ohio.gov/dl-sample-test.aspx
Free electronic Ohio CDL Manual:https://publicsafety.ohio.gov/links/HSY7605.pdf 
Class Schedule CDL-B Accelerated
Class Schedule - July 2019- December 2019
Tuition: $4200   Plus $200 = $4400
CDL-B Accelerated - Day Class (3 Weeks)
Times
 
Start Date
End Date
CRN
CDL-B Accelerated
7a - 6 p
Day
7/29/2019
8/15/2019
31252
CDL-B Accelerated
7a - 6 p
Day
8/26/2019
9/19/2019
31253
CDL-B Accelerated
7a - 6 p
Day
9/23/2019
10/10/2019
31255
CDL-B Accelerated
7a - 6 p
Day
10/28/2019
11/21/2019
31256
CDL-B Accelerated
7a - 6 p
Day
11/25/2019
12/19/2019
31257