Heads up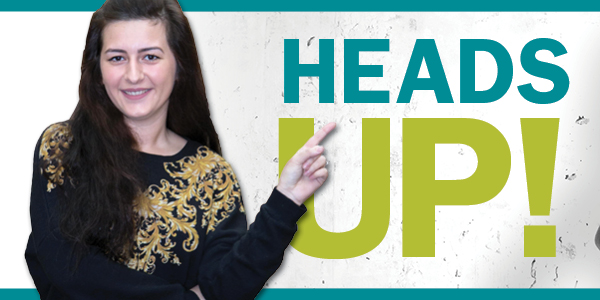 Update COVID-19 - A Message from Enrollment Services
March 23, 2020
Yesterday, Gov. Mike DeWine issued a statewide stay-at-home order to combat the spread of the coronavirus (COVID-19). As part of our ongoing commitment to protect the well-being of our students, faculty and staff, and in support of this directive, Tri-C will take the following additional steps.

Beginning Tuesday, March 24, until Monday, April 6, remaining on-site College operations — with the exception of Public Safety, Plant Operations and key administrative functions — will be performed remotely. This means that all on-site student services and classes are suspended, and access to Tri-C buildings will be limited to staff involved in critical areas of operation.

As previously announced, the College began remote instruction of most classes today. In-person student support services, available on campus through today, were also available online. These classes and services will continue online.

The College will provide guidance on labs and other hands-on learning classes as soon as possible. We appreciate your patience as we determine the best solution under these circumstances. Students who have questions should contact their instructors. If you do not know how to reach your instructor, contact your associate academic dean.

This unprecedented time presents challenges for all of us. As we have mentioned before, overcoming challenges is what we do best at Tri-C. Together, we will persevere and come out stronger, smarter and more compassionate than ever before.

Stay safe and visit this webpage for updates, answers to frequently asked questions and information on available assistance.
March 19, 2020 - A Message from the College

During his daily press conference yesterday, Gov. Mike DeWine called on businesses to take the body temperatures of on-site employees and send anyone with a fever home. Currently, this is a recommendation rather than a state mandate. Tri-C recommends that students take their own temperature prior to coming on-site and, following CDC guidelines, stay home if they have a temperature above 100.4 degrees. Keep in mind that an individual without a fever could potentially be a carrier. This measure is being taken as a precaution and to comply with guidance provided by the Governor and the Ohio Department of Health.
March 19, 2020 - A Message from the Financial Aid Office

The coronavirus (COVID-19) outbreak has brought unprecedented change to our daily lives. The College knows this is a challenging time and that students may need help. We want to remind you of the resources available to assist you, including those listed below.

EMERGENCY FUNDS
Students can access emergency funds from the College through the Student Financial Aid and Scholarships office. Students who need help during this difficult time ― whether for educational resources, food or other expenses ― should contact the office to determine eligibility.

CAMPUS FOOD PANTRIES
Each Tri-C campus has a food pantry where students can obtain food and personal items. Visit Student Life and Athletics/Student Engagement for details.

FINANCIAL AID
Two-thirds of Tri-C students receive financial aid and scholarships, with an average award of more than $4,700 to help pay for tuition, books and living expenses. Contact the Student Financial Aid and Scholarships office to apply for financial aid or check your financial aid status.

HOURS
The Student Financial Aid and Scholarships office and campus food pantries will be open 8:30 a.m. to 5 p.m. through Friday, March 20. Beginning Monday, March 23, they will be open 10 a.m. to 2 p.m. Monday through Friday. Please continue to monitor emails for potential adjustments moving forward.

Questions? To connect with a financial aid advisor, Start a Live Chat.
March 13, 2020
Dear Students:

Yesterday, you received an important message about your Spring 2020 courses. As you now know, Cuyahoga Community College will move to online or other remote delivery of classes through the end of the semester. This includes courses scheduled to begin Monday, March 16, or later.

We want to clarify the message so that you understand how your specific course — including the start date — may be impacted.

ONLINE CLASSES
All online-only classes will continue as originally scheduled on March 16.

BLENDED LEARNING CLASSES

All blended-learning classes — meaning those with online and in-person components — will continue as originally scheduled on March 16 but WITHOUT on-campus sessions. Blended classes will be taught fully online, with no face-to-face component. 


FACE-TO-FACE CLASSES

Face-to-face credit classes will not take place the week of March 16-22. 

All face-to-face classes will be taught remotely beginning Monday, March 23. Instruction will be delivered either online or through other methods such as phone or video conference.

Remote delivery of these classes will continue through the end of the semester. There will be no face-to-face credit classes for the remainder of spring semester. Specific information on delivery methods will be communicated by your instructors within the next week.

The delivery of performance classes (art, dance, etc.) and labs are currently being evaluated. Holding these classes online or through other options is particularly challenging. We will provide further guidance on these issues as soon as possible.

STUDENT SERVICES, CAMPUS SERVICES AND CAMPUS FACILITIES

Tri-C campuses will remain open and operational at this time to provide access to all student support services (computer labs, counseling, enrollment centers, financial aid, libraries, testing centers, tutoring, etc.)

The Technology Learning Centers and Learning Resource Centers will remain open to support online learning.

We will evaluate new information on the coronavirus situation as it becomes available and will continue providing timely updates to the entire College community. Your understanding as guidelines shift in response to emerging information is greatly appreciated.

If you have questions, email today@tri-c.edu  or contact your campus dean of student affairs. We will do our best to provide answers as we work through this situation.
Tri-C 24/7 Customer Service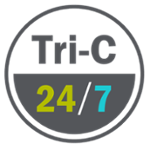 Tri-C 24/7 is a resource for students to get their enrollment, registration, records, financial aid and account questions answered — after hours, weekends and holidays included! Get answers to the most frequently asked questions or chat with representatives. Visit Tri-C 24-7 for more information.
Tri-C Emergency Alert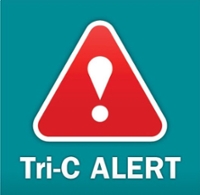 It's that time of year — colder weather, snow … and Tri-C Alert system testing! Our emergency messaging system calls and sends a text message to the emergency alert phone number you designate. 

The College tested the Tri-C Alert emergency message system Nov. 14. Everyone signed up to receive alert messages should have received a phone call, a text message and an email.

If you didn't't receive a message, you must update your information before a real emergency occurs.
 
To update your phone information in my Tri-C space:
Select Student.
Go to My Info and click View My Address/Phone.
Select Update My Phone Number and enter the phone number at which you're most likely to be reached during an emergency situation. For most people, this will be a cellphone number.
Tri-C Alert text and voice messages will always come from 866-989-2578 (ALRT). Program this number into your phone as "TRI-C ALERT" so you're prepared when the bad weather hits.