Webex

Webex Meetings is an online meeting solution that can be used to communicate via audio, video, chat, and document/screen sharing. Webex Meetings allows collaboration virtually on computers and mobile devices in real time. ITS provides Webex Meetings to all faculty, staff and students to create their own online meetings, online office hours and synchronous class time. Anyone can join a meeting if invited or if they receive the details for the meeting, with or without an account (See the "Require Account" section below). However, you need an account if you want to create online meetings.
To host or attend Webex meetings from your mobile device, download and install the Cisco Webex Meetings app for iOS and Android, which can be found in the App Store and Play Store. You only need to sign-in to the mobile app if you will be managing your Webex account from your phone. You do not need to sign-in if you are only using the app to join existing meetings.
Webex Assistant is a new feature that offers live closed captioning. If you would like to use this new feature, please email a request to webex@tri-c.edu.

Webex Meetings Training Sessions
Beginner and Intermediate training sessions for WebEx are available. Search the term "WebEx" in the Faculty Development Calendar or TEC to find upcoming sessions.
Student Webex Meeting Tutorial Videos
Students: Is your instructor using Webex for synchronous online course times or online office hours? Go to Student Online Learning Tutorials and search using the key word "Webex" to see a variety of Webex tutorial videos for students.

Faculty: You can link individual Webex Meeting tutorial videos for students in your Blackboard course sites. Go to Student Online Learning Tutorials and search using the key word "Webex". Select the URL of the video(s) you would like to share with your students and add the links to your Blackboard course site.

Student Webex Meeting tutorial videos include but are not limited to:
WebEx: The Basics for Students
WebEx: How to Attend a Live Class Meeting through Blackboard
WebEx: How to Schedule Office Hours for Students
Tips for Participating in a Web Conference

Access Webex within Blackboard Learn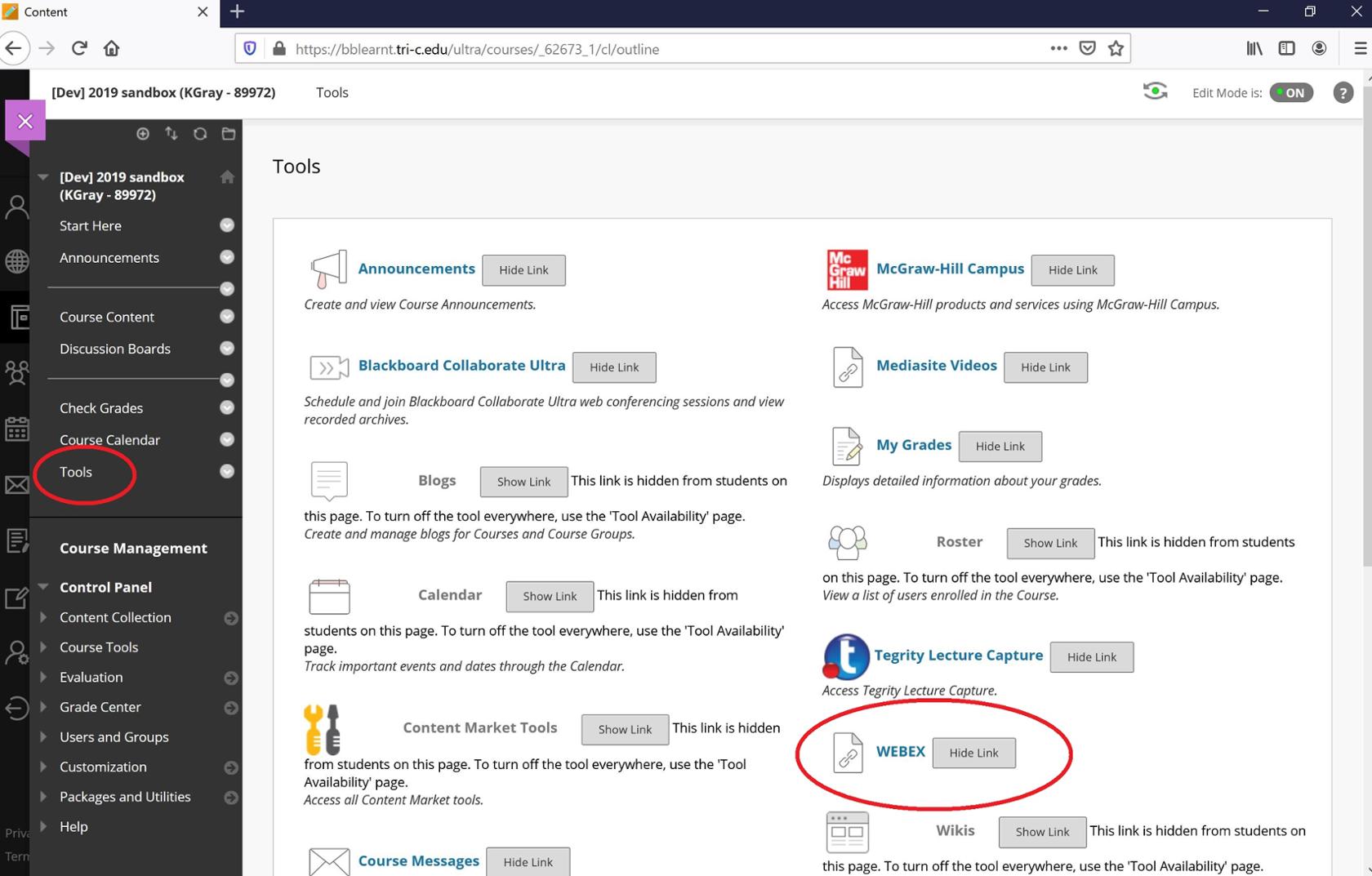 1. Select the course that you would like to enable Webex in
2. Select "Tools" on the left navigation pane
3. Select "Webex" from the list of tools
Complete the Webex Setup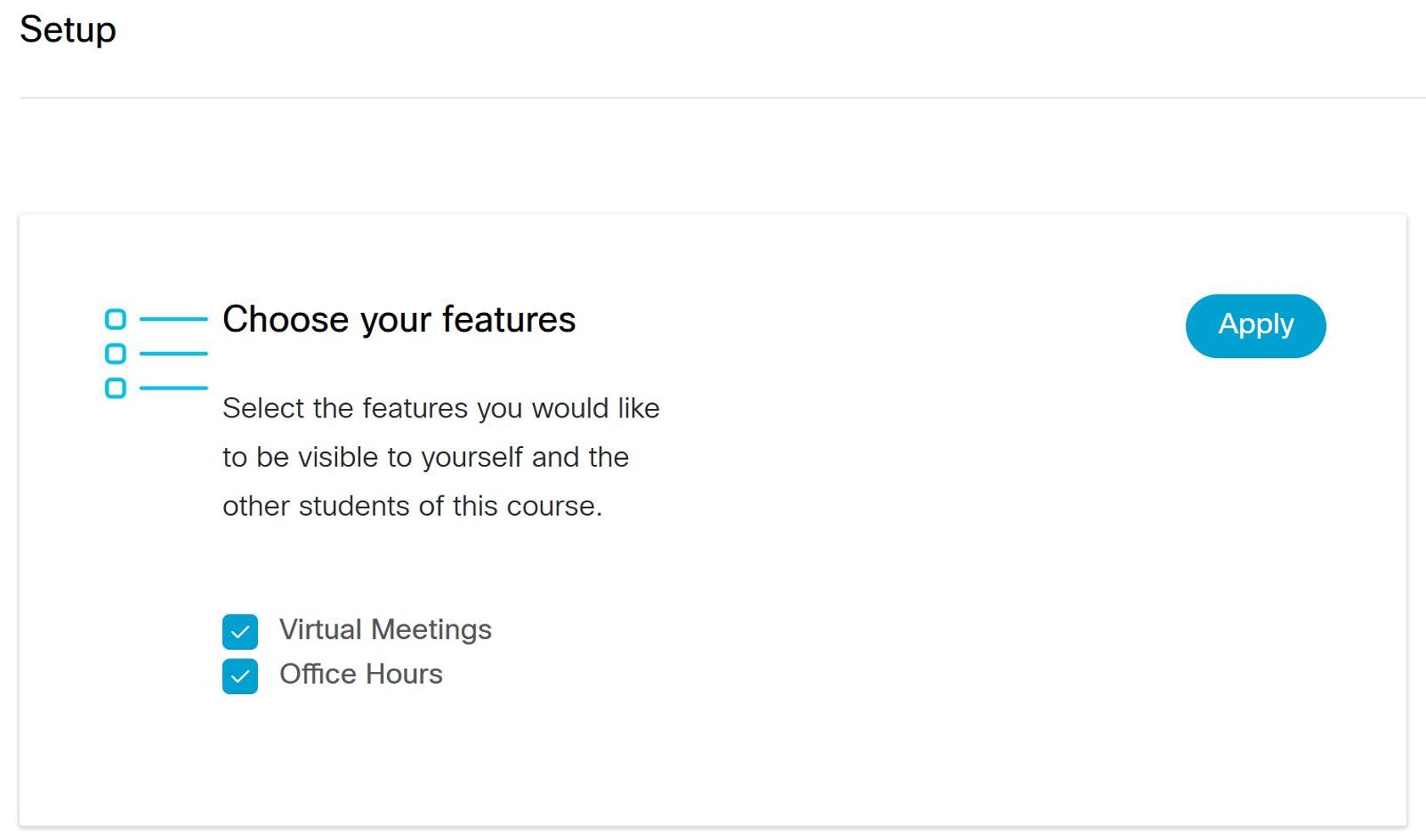 1. Choose your features
Select options that need to be in place in the course, Virtual Meetings and/or Office Hours.
"Apply"

2. Time Zone
Verify the time zone
"Save"

3. Authorize with LMS
SKIP THIS STEP
Authorization of available Webex options is already completed by the administrator.
If you select Authorize, you will receive a message relating to the administrator, this can be ignored.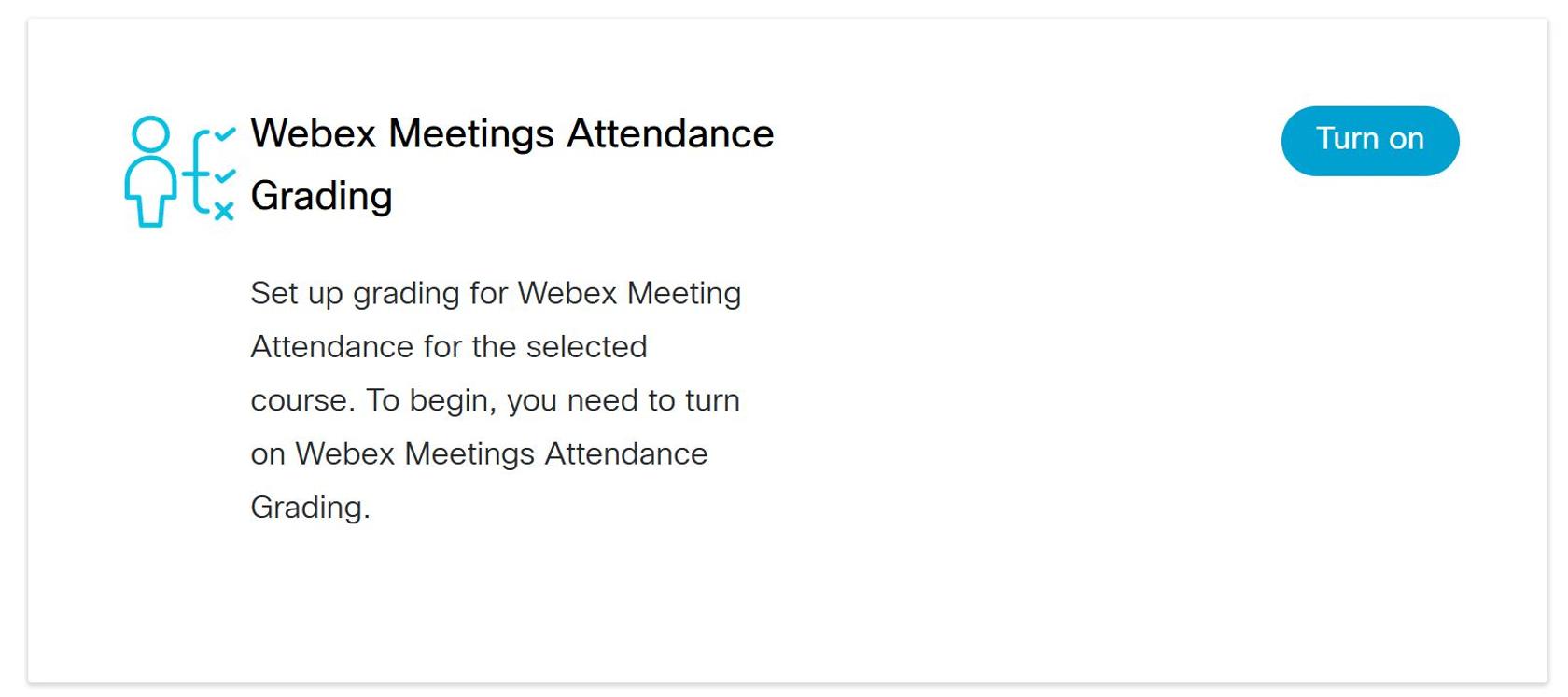 4. Webex Meetings Attendance Grading
SKIP THIS STEP

This option is not currently available.

5. Reminder Bot
SKIP THIS STEP
This option is not currently available.
You will receive an email reminder 15 minutes prior to your session even if this option is turned off.
Exit Webex & Repeat the First Steps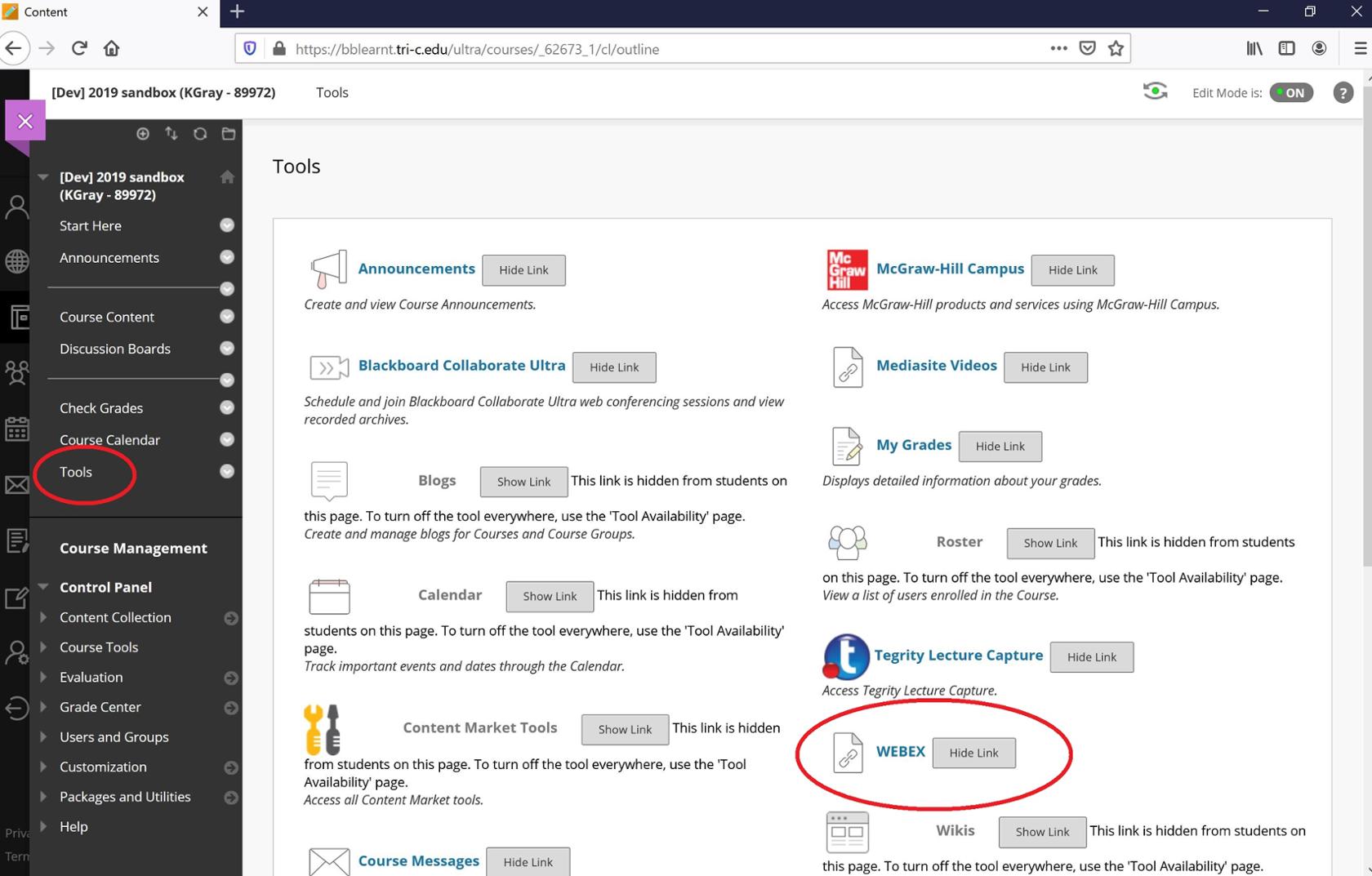 1. Select "Tools" on the left navigation pane
2. Select "Webex"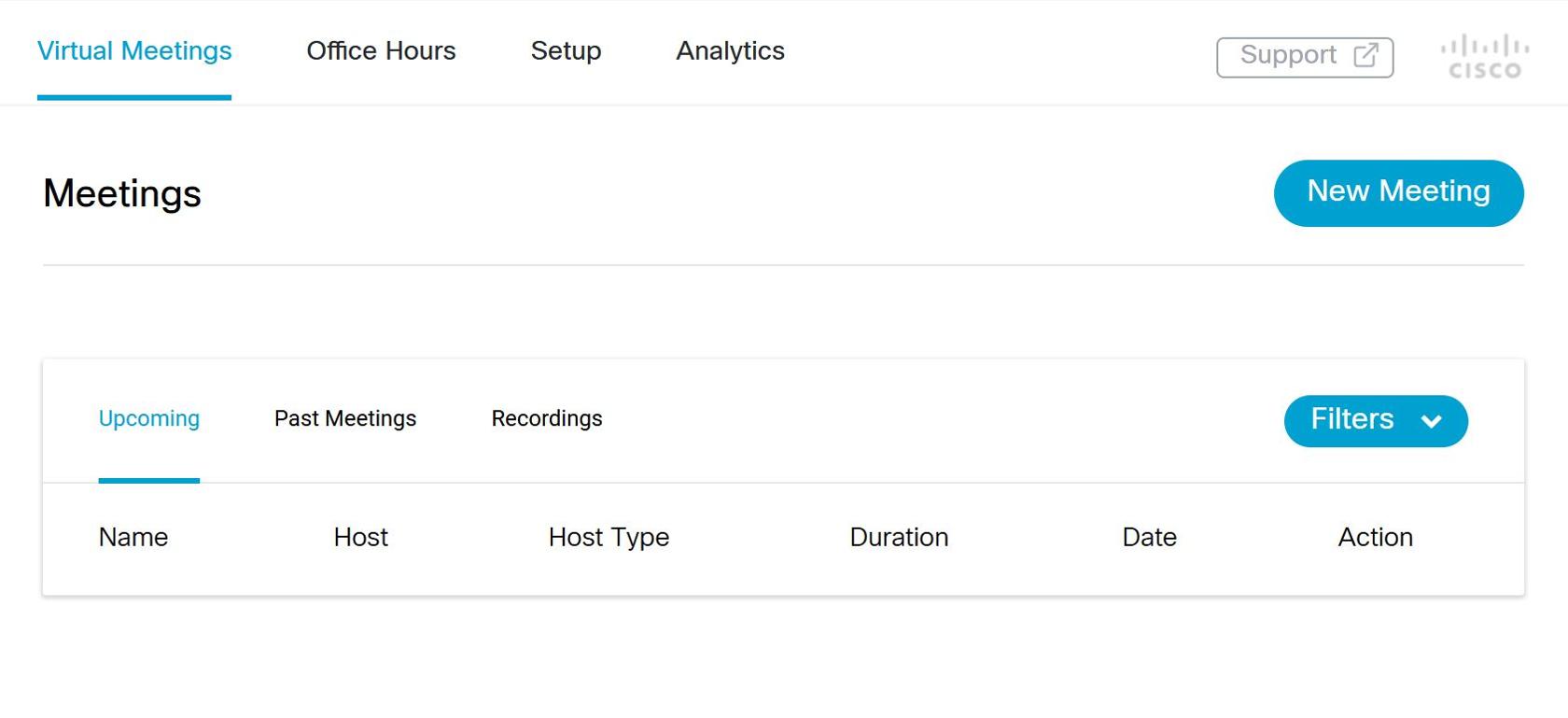 3. You will then have 4 tabs at the top:
Virtual Meetings
Office hours
Setup

"Require Account" Option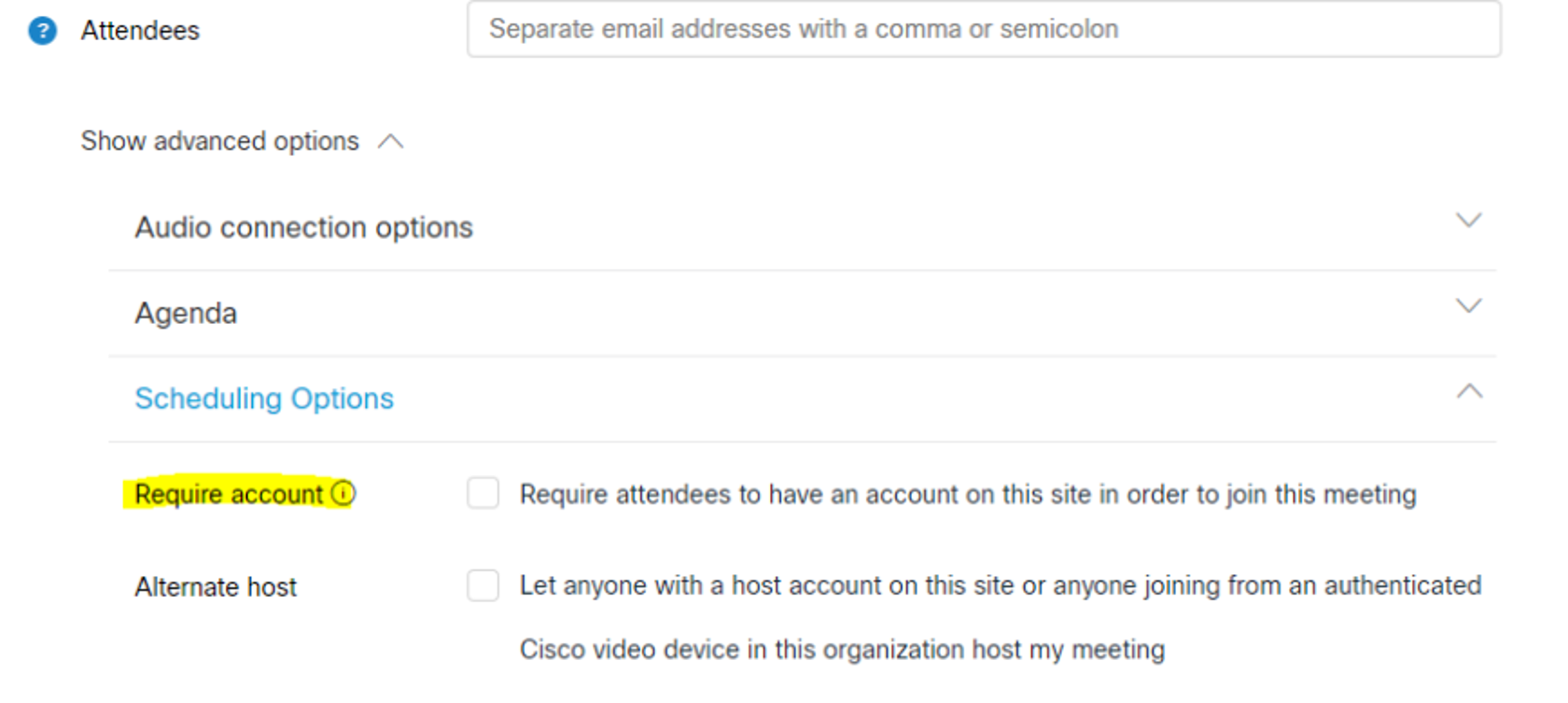 When you schedule a meeting, make sure the "Require account" option is not selected. If attendees have trouble joining your meeting, double check this setting.

Copyright
It is possible to share several different file formats when using Webex. Please be careful to not violate copyright laws when using any Tri-C platform. For more information visit OLAT's Copyright References page. For information on copyright and fair usage in education, please visit the www.copyright.gov website.