Financial Education

Virtual Workshops Available!
The Student Financial Aid & Scholarships team is offering workshops both virtually and in-person at 3 p.m. for Tri-C students.  Please join us in one or more sessions as indicated below:
Weekly Virtual Workshops
Tuesdays and Thursdays: FAFSA Completion and General Financial Aid Information Session
Wednesdays: SAP Success Workshops
Weekly In-person Workshops (appointment only)
1st Tuesday of the month: Metropolitan Campus, room TLC 155
2nd Tuesday of the month: Eastern Campus, room ESS 1104
3rd Tuesday of the month: Western Campus, room G 280
4th Tuesday of the month: Eastern Campus, room ESS 1104
5th Tuesday of the month: Western Campus, room G 280
Please contact the Student Financial Aid and Scholarships office to schedule an appointment to attend an in-person workshop. 
GradReady
GradReady is a free online tool that can help you manage your personal finances, academic, and life skills.
GradReady provides students with:
Online financial education courses through instructor assignments or self-study
Customizable financial tools
A personalized dashboard to track progress
Access to free articles and resources
A guide to real-life money problems
How to get access:
Register online for a free account
Free Online Resources for Students
Net Price Calculator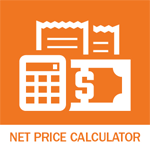 Cuyahoga Community College values affordability. The Net Price Calculator helps students estimate their cost of attendance based on the most recent year's costs. It provides an early approximation of what a new first-year student can expect to pay to attend Tri-C.
FAFSA4caster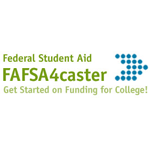 FAFSA4caster will help you understand your options for paying for college. Use this interactive estimator to determine your potential financial aid eligibility. This is only an estimate and should not be used to apply for financial aid. Students must complete the Free Application for Federal Student Aid (FAFSA) at fafsa.gov to determine actual eligibility for federal aid, including grants and student loans.
Budget Calculator
Creating a personal budget is key to financial health. We encourage all students to create a budget to help them meet their short- and long-term financial goals. Use this budget calculator to help you create a personal budget.
Salary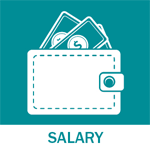 What career are you planning to pursue once you graduate? Do you know what you might expect to earn in this career? When planning your short- and long-term financial goals, it is important to know what your expected income might be.
Understanding Credit Scores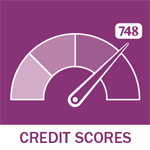 Maintaining good credit is another key to financial wellness. A good credit score influences interest rates for credit you apply for to purchase a car or house. Many employers now review an applicant's credit score when making hiring decisions. Do you know your credit score?