Financial Education
Cuyahoga Community College is committed to the financial education of all students through education and involvement in financial education programs ensuring students graduate with the least amount of debt and a strong financial plan for all of their future endeavors towards success both personally and professionally.
NEW!  DAILY VIRTUAL FINANCIAL EDUCATION SESSIONS
The Student Financial Aid and Scholarships Office invites you to join us in our daily virtual workshops.  All sessions will be hosted from 3-3:30pm.  Please see below the schedule for July 7,2020 through July 10, 2020.  This schedule will be updated on a weekly basis so please check back often.  If you have any questions please contact adam.diiulio@tri-c.edu.
Wednesday July 8: Virtual FAFSA Workshop
Friday July 10: FAFSA Workshop
CashCourse
CashCourse is a real-life guide to taking charge of money and personal finances. CashCourse online personal finance tools help students build real-life-ready financial skills.
To create a CashCourse student account:
Go to www.cashcourse.org.
Under the "Student" section click on "Register Now".
Enter your name, Select "Cuyahoga Community College", and enter your Tri-C e-mail address.
When returning to www.cashcourse.org, you can go straight to the "Already registered? Log In" section.
Net Price Calculator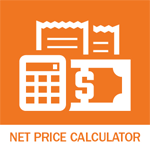 Cuyahoga Community College values affordability in cost to our students. The Net Price Calculator helps students estimate the cost of attendance based on the most recent year's costs. It provides an early approximation of what a new first-year student can expect to pay to attend Cuyahoga Community College.
FAFSA4caster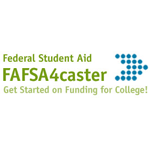 FAFSA4caster will help you understand your options for paying for college. Use this interactive estimator to determine your potential financial aid eligibility. This is only an estimate and not used to apply for financial aid. Students have to complete the Free Application for Federal Student Aid (FAFSA) at www.fafsa.gov to determine actual eligibility for federal aid, including grants and student loans.
Budget Calculator
Creating a personal budget is key to financial education. We encourage all students to create a budget to help them meet their short and long term financial goals. Use this budget calculator to help you create a personal budget.
Salary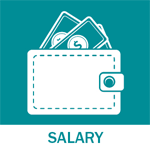 What career are you planning to pursue once you graduate? Do you know what earnings you might expect with this career? When planning your short and long term financial goals, it is important to know what your expected income might be.
Understanding Credit Scores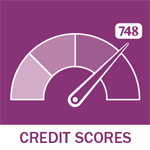 Maintaining good credit is another key to financial wellness. A good credit score influences interest rates for credit you apply for to purchase a car, house, etc. Many employers now review an applicant's credit score when making hiring decisions. Do you know your credit score?