Transfer Resources
Ohio Department of Higher Education (ODHE) News
In order to keep Ohio's higher education system strong and relevant, our public colleges and universities have decided to update and strengthen the courses included in the Ohio Transfer Module (OTM) and as part of this update the OTM will be rebranded and the new name is Ohio Transfer 36 (OT36).
COVID-19 UPDATES:
Visit the ODHE website to see details about the above COVID-19 accommodations.
Please see specific school responses to COVID-19 by visiting the school's "Transfer Partnership" web page.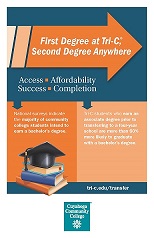 Video