Events and Activities
National Transfer Student Week and GradFest
National Transfer Student Week in October celebrates and supports our transfer students. 
Join the Transfer Centers as we celebrate National Transfer Student Week from Oct. 16-23. The Tri-C celebration will include GradFest Transfer Fairs and Campus Application Stations.
At GradFest, you can:
Interact with four-year colleges and universities
Learn how your Academic Plan can keep you on track to complete your Tri-C program
Connect with Transfer Specialists and Career Services representatives to ensure you are transfer- and career-ready
Obtain information on graduation, commencement and Tri-C resources
Enter to win prizes, including Visa gift cards, Triceratops-themed items, a cap and gown, and more
GradFest Transfer Fairs (11 a.m. – 2 p.m.)
Monday, Oct. 16 — Eastern Campus, ESS Stomp Café
Tuesday, Oct. 17 — Western Campus, WSS North Galleria
Wednesday, Oct. 18 — Westshore Campus, SLT Commons
Thursday, Oct. 19 — Metropolitan Campus, Stomp Café
Monday, Oct. 23 — Brunswick University Center, Lobby
At Campus Application Stations, you can:
Get help completing transfer admission applications for Spring, Summer and Fall 2024
Take advantage of waived application fees for select Tri-C partner schools during National Transfer Student Week
Request Tri-C transcripts for transfer admissions (Transcripts fees will be waived when a transfer admission application is completed during the event)
Explore and complete scholarship applications for Tri-C and transfer students
Connect with College Now to learn about Adult Learner scholarships and services
Enter to win a Visa gift card
Campus Application Stations (11 a.m. – 1 p.m.)
Tuesday, Oct. 17 — Eastern and Metropolitan campuses
Thursday, Oct. 19 — Western and Westshore campuses
Tours/Campus Visits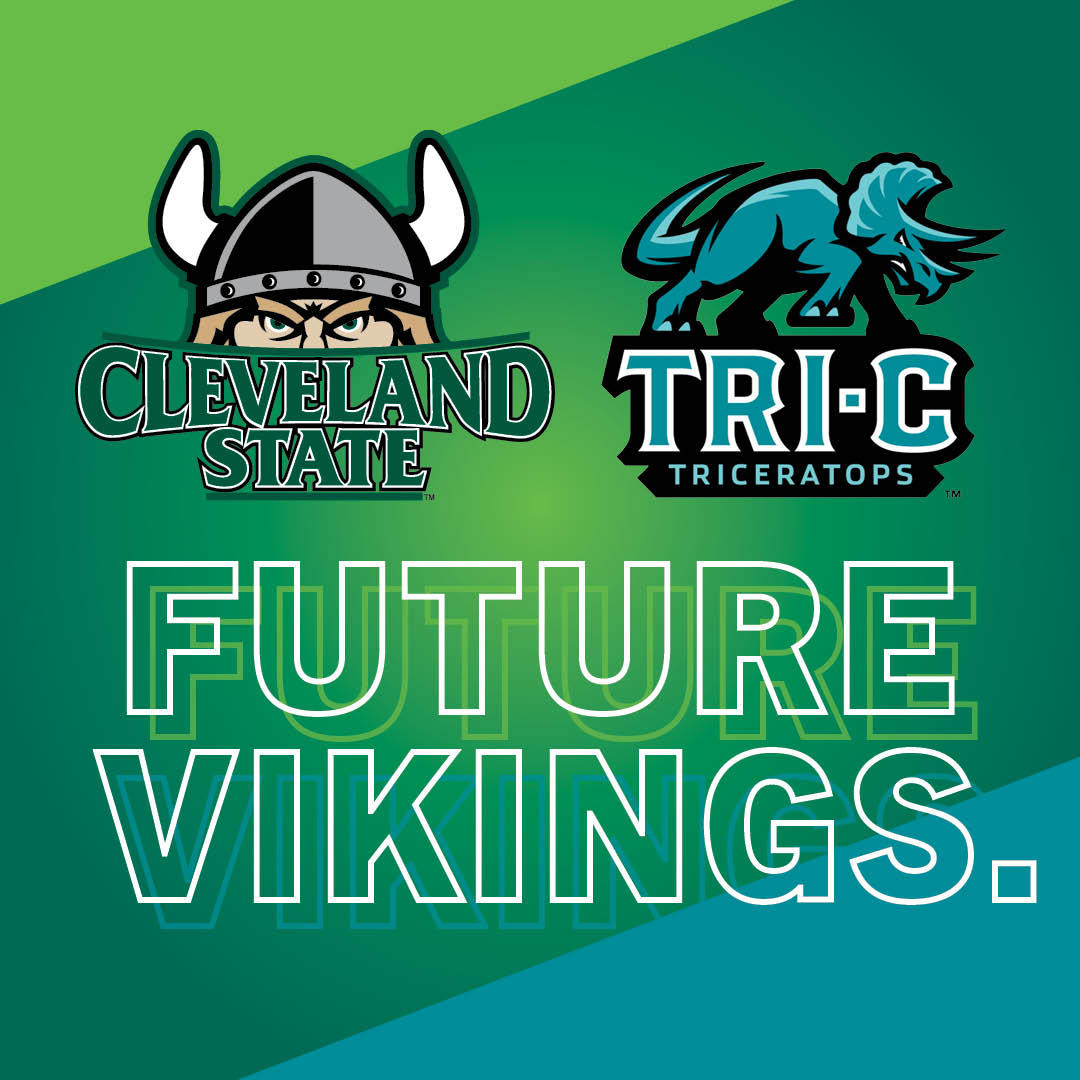 Cleveland State University — Discover CSU Transfer Visit Day
Friday, Nov. 3
Lunch and transportation from all campuses will be provided.
Departure and return times vary by campus but expect a full-day time frame.
Mini-Transfer Fairs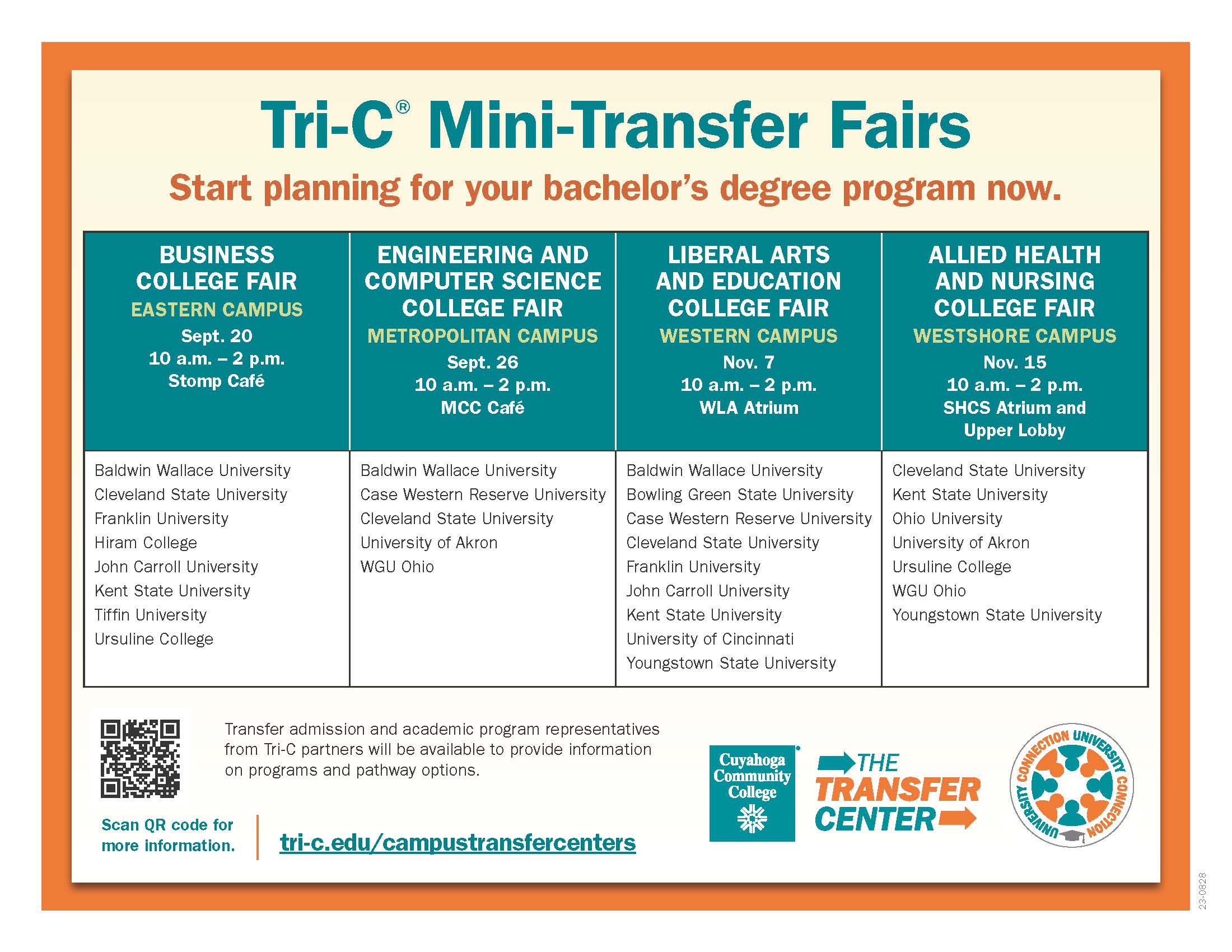 The Tri-C Mini-Transfer Major Fairs will prepare you for the next steps after you complete your Tri-C degree program. Transfer admission and academic program representatives from Tri-C partners will provide information on programs and pathways. Mini-Transfer Major Fairs for Fall 2023 include:
Business — Eastern Campus
Wednesday, Sept. 20
Engineering and Computer Science — Metropolitan Campus
Tuesday, Sept. 26
Liberal Arts and Education — Western Campus
Tuesday, Nov. 7
Allied Health and Nursing — Westshore Campus
Wednesday, Nov. 15