Student Emergency Fund

Your gift to the Student Emergency Fund prevents temporary obstacles from becoming permanent barriers to student success.
The Student Emergency Fund offers a short term, immediate solution to help students navigate unforeseen financial challenges that directly impact their ability to complete their course of study.
As the economy copes with the coronavirus, many students are newly unemployed, and need to feed their families, pay rent or get the technology to complete classes online. Last year, 687 students got help from the Student Emergency Fund. With your help, we can continue to step in when our students need it most.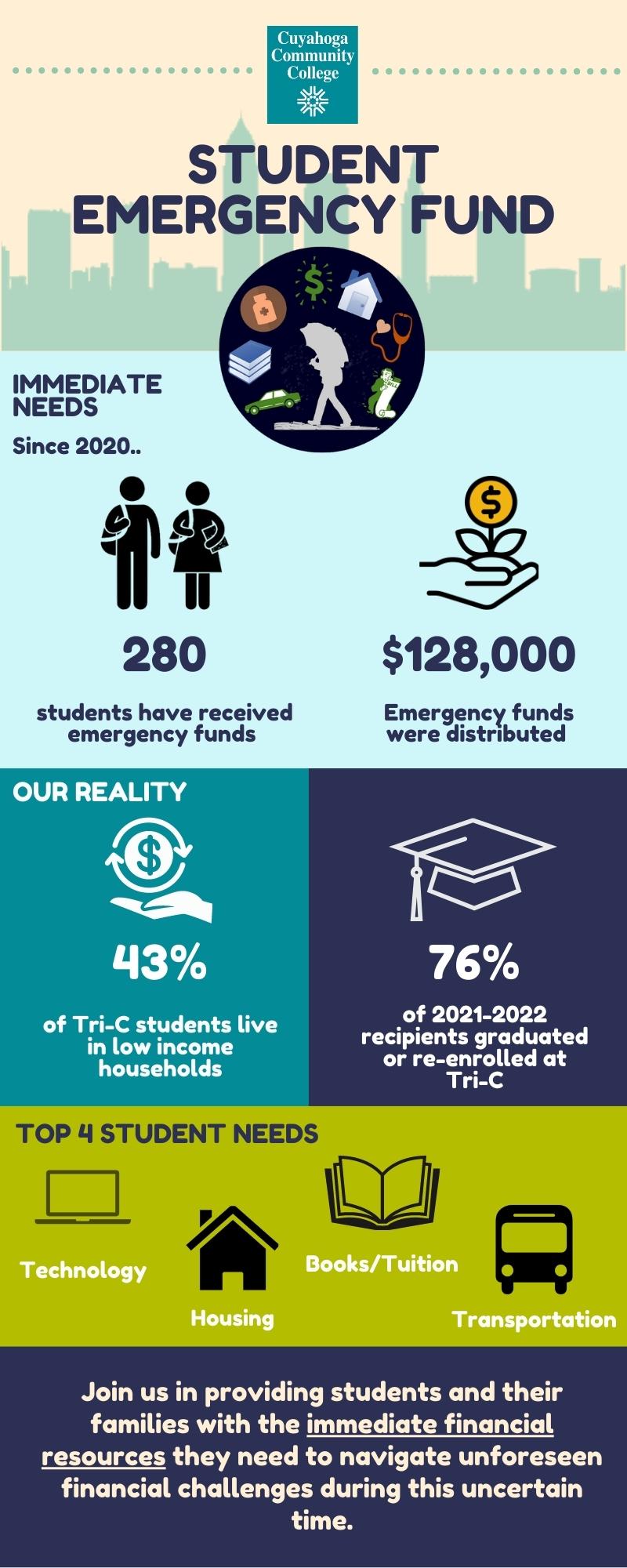 Your support invests in the unexpected -- to ensure all students, regardless of life circumstances, have a chance at educational achievement, personal growth and a life-changing career.
Your gift now can change lives and provide critical support to those who need it most. Thank you for your support!