Student Emergency Fund

Amidst the uncertainty, one thing is clear: The need to support our students has never been greater

Help meet students' immediate needs through the Cuyahoga Community College (Tri-C®) Student Emergency Fund
Every day, students think about when their next meal will be, how they will get around, or how they will pay their bills this month. Now, in this unprecedented time, some are navigating online learning without easy access to a computer. Many are newly unemployed and need to feed their families and pay their rent.

Together, we can be a catalyst for change in the lives of Tri-C students and their families.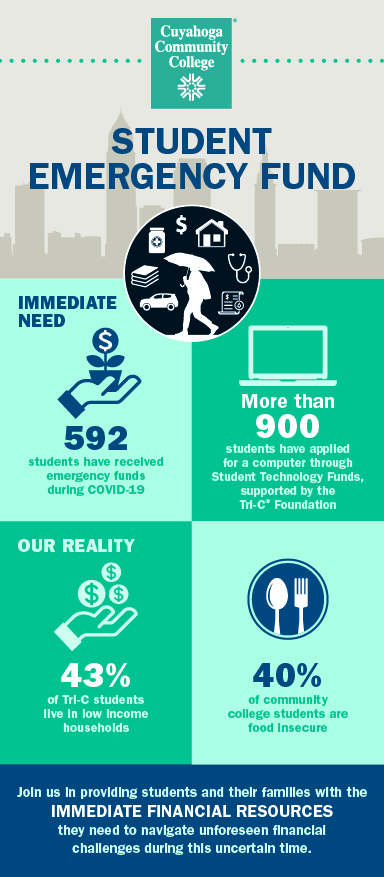 We are proud of Tri-C alumni on the front lines of this crisis, working in critical professions such as health careers and nursing, information technology, logistics and transportation, and public safety. Today's students are the next generation of essential workers.

Your gift now can change lives and provide critical support to those who need it most. Thank you for your support!