Presidential Scholarship Luncheon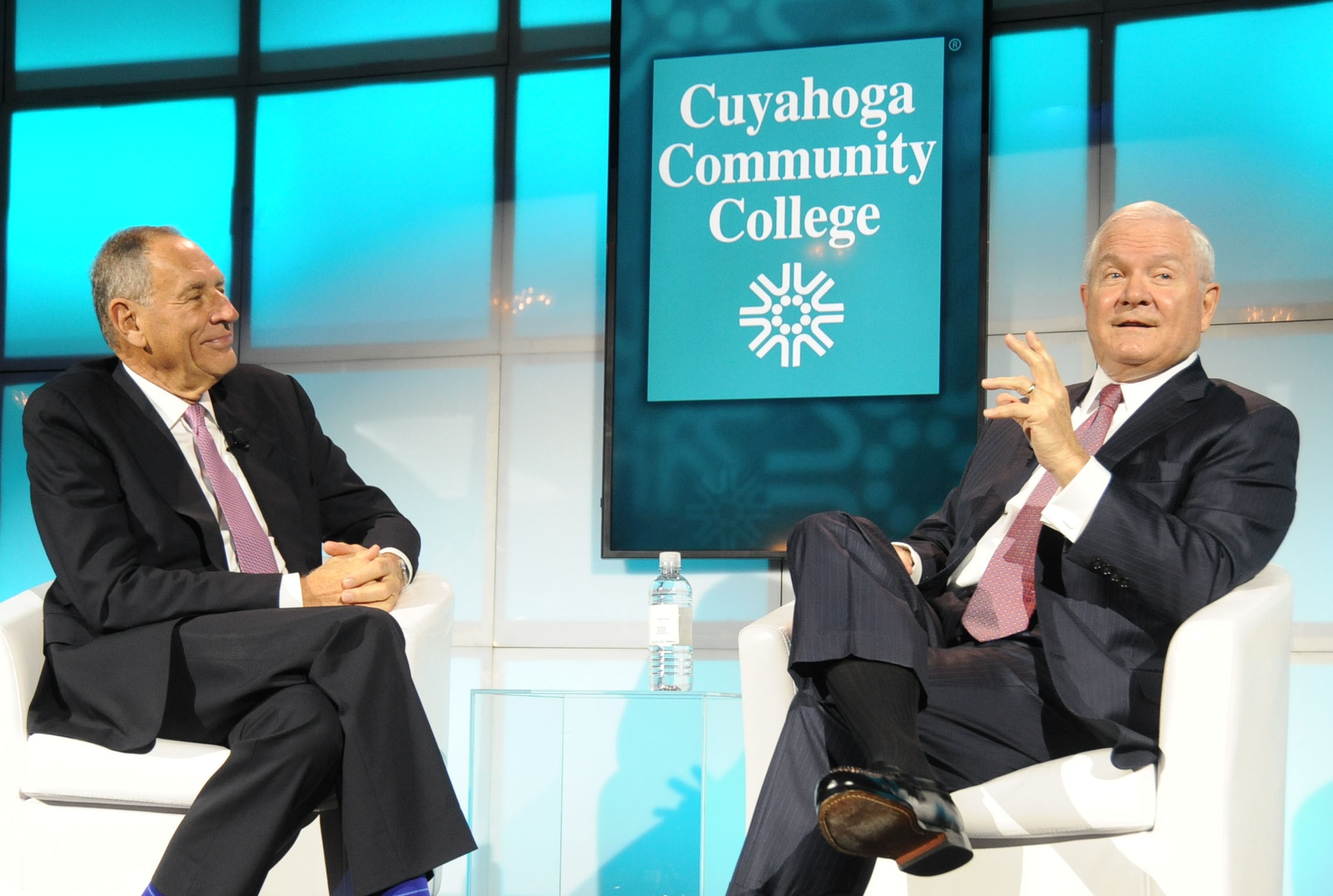 Save the date for Thursday, November 1, 2018 for the annual Cuyahoga Community College Presidential Scholarship Luncheon with Dr. Robert M. Gates. Gates was the Secretary of Defense from 2006-2011 and is a New York Times Best-Selling Author.
Presidential Scholarship Luncheon History
The tradition of the Presidential Scholarship Luncheon is impressive. The event is the Foundation's opportunity to bring together members of the community, present a dynamic keynote speaker, and showcase the College and its mission while raising funds for scholarships. The annual net proceeds from the Luncheon are distributed to numerous Tri-C Foundation scholarship funds including the First Generation Scholarship Fund, Presidential Scholarship Fund, Gap Scholarship Fund, Veterans Scholarship Fund, and scholarship funds as designated by donors. Each scholarship awarded contributes to the quality of life for all by providing a stronger workforce for the region.

Since its inception in 1992, the Foundation's Presidential Scholarship Luncheon has raised more than $18 million to benefit Tri-C students. The Foundation awarded $2.9 million in scholarships to nearly 2,200 students last year.
Past Presidential Scholarship Luncheon speakers include:

        •  Octavia Spencer (2017)

        •  Ted Koppel (2016)

        •  Earvin "Magic" Johnson (2015)

        •  President George Bush (2014)

        •  President Bill Clinton (2013)

        •  Dr. Madeleine Albright (2012)

        •  The Right Honorable Tony Blair (2011)

        •  Dr. Condoleezza Rice (2010)

        •  George Stephanopoulos (2009)

        •  Bob Costas (2008)

        •  General Colin L. Powell, USA (Ret.) (2007)

        •  Tom Brokaw (2006)

        •  Tim Russert (2005)

        •  Edward Norton (2004)

        •  Peter B. Lewis (2003)

        •  Oprah Winfrey (2002)

        •  Sam Donaldson (2001)

        •  Ed Bradley (2000)

        •  Senator John Glenn (1999)

        •  Cokie Roberts (1998)

        •  Hank Aaron (1997)

        •  Harry Belafonte (1996)

        •  Maya Angelou (1995)

        •  Mark McCormack (1994)

        •  Robert Lewis (1992)