Presidential Scholarship Luncheon







Presidential Scholarship Luncheon presented by PNC is May 13, 2021
The Cuyahoga Community College Foundation Presidential Scholarship Luncheon is a premier event with a long tradition of raising critically needed scholarship funds for Tri-C students, helping them access education as they pursue the American Dream.

Since its inception in 1992, the luncheon has secured nearly $21 million, with proceeds benefiting scholarships that assist students with financial need in pursuit of education. A capacity crowd of over 1,000 community members attends the luncheon annually to hear a dynamic keynote speaker.
The Right Honourable Theresa May, former UK Prime Minister, headlines the Tri-C Foundation Presidential Scholarship Luncheon, presented by PNC on May 13, 2021. The live, virtual program begins at noon. Admission includes an optional delivered lunch. 
Presidential Scholarship Luncheon Chairpersons
Rick A. Chiricosta: Chairman, President & CEO, Medical Mutual of Ohio
Louis G. Joseph: President & CEO, Brewer-Garrett
Cathy A. MacMillan: Foodservice Sales Key Account Manager, Pepsi Beverages Company
Brad McLean: President, AT&T Ohio
Megan O'Bryan: President, Cuyahoga Community College Foundation
Pat Pastore: Regional President, Cleveland, PNC Bank
Chris Peterson: Vice President, Stores, Barnes & Noble College
Matt Reville: Chief Operating Officer, Consolidated Solutions
2019 PSL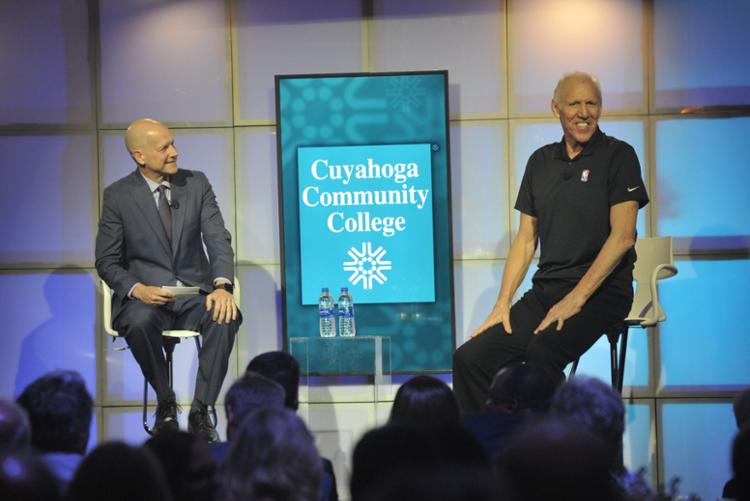 Bill Walton, Basketball Legend, Broadcaster and Humanitarian headlines 2019 Presidential Scholarship Luncheon, presented by PNC Bank
Basketball legend, broadcaster and humanitarian Bill Walton headlined the annual Tri-C Foundation event on Oct. 11, scoring a slam dunk for student scholarships.
"This event is about making an investment in the people of Northeast Ohio," said John Skory, of the Tri-C Foundation. "Our supporters make it possible for Tri-C students to pursue their ambitions."
2018 PSL
In 2018, former secretary of defense and New York Times best-selling author Robert M. Gates entertained and enlightened luncheon attendees. Having served under eight U.S. Presidents and as president of Texas A&M University, he brought a unique perspective to the podium. Dr. Toby Cosgrove, executive advisor and former CEO and president of the Cleveland Clinic, moderated the session.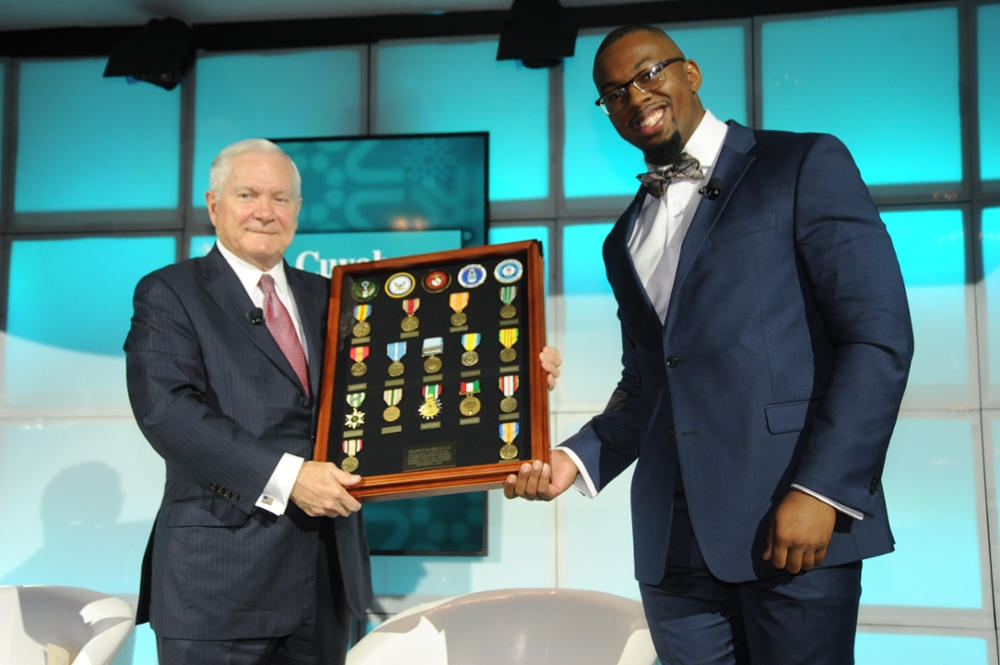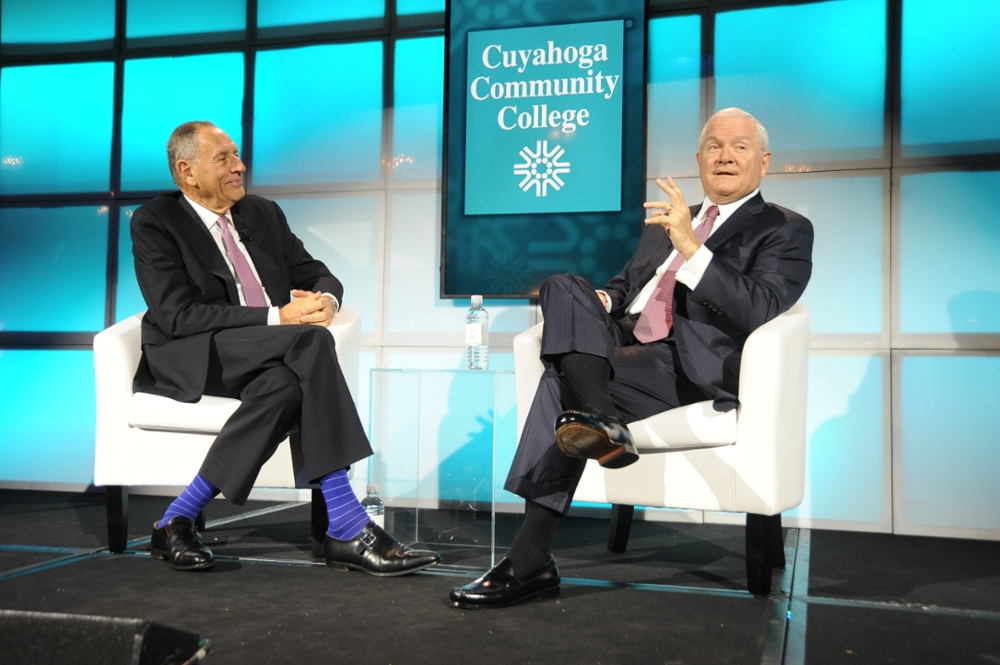 Past Presidential Scholarship Luncheon speakers:
Bill Walton (2019)
Robert M. Gates (2018)
Octavia Spencer (2017)
Ted Koppel (2016)
Earvin "Magic" Johnson (2015)
President George Bush (2014)
President Bill Clinton (2013)
Madeleine Albright (2012)
The Right Honorable Tony Blair (2011)
Condoleezza Rice (2010)
George Stephanopoulos (2009)
Bob Costas (2008)
General Colin L. Powell, USA (Ret.) (2007)
Tom Brokaw (2006)
Tim Russert (2005)
Edward Norton (2004)
Peter B. Lewis (2003)
Oprah Winfrey (2002)
Sam Donaldson (2001)
Ed Bradley (2000)
Senator John Glenn (1999)
Cokie Roberts (1998)
Hank Aaron (1997)
Harry Belafonte (1996)
Maya Angelou (1995)
Mark McCormack (1994)
Robert Lewis (1992)
Thank you to all of our generous donors who supported our 2019 Presidential Scholarship Luncheon.