Presidential Scholarship Luncheon







2023 Luncheon Raises $1.1 Million to Support Students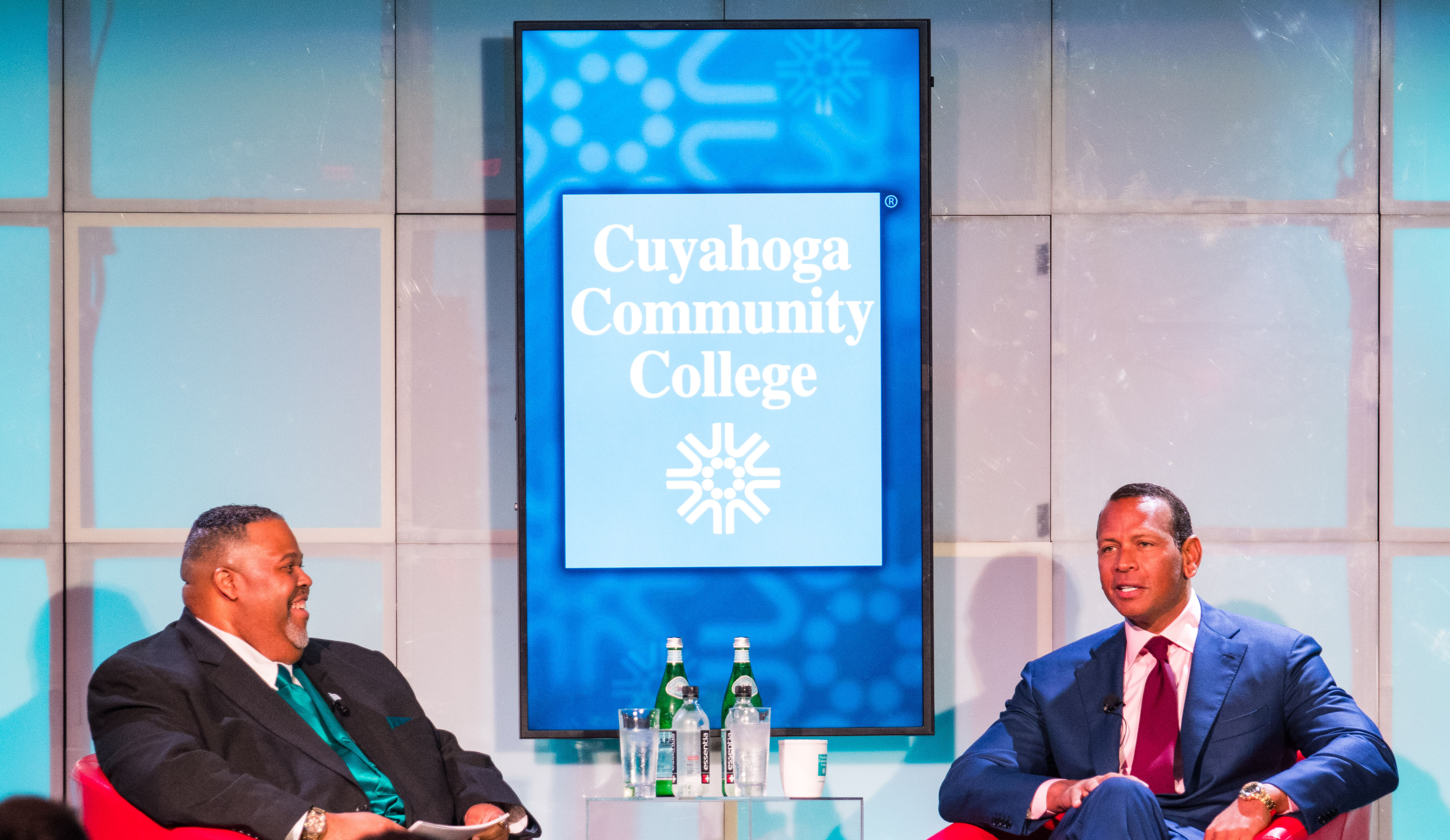 MLB legend, business mogul Alex Rodriguez headlines 
Baseball legend, World Series champion and CEO Alex Rodriguez shared stories of perseverance as he helped the Cuyahoga Community College (Tri-C®) Foundation raise funds for students during its Presidential Scholarship Luncheon.
The Foundation's 2023 Presidential Scholarship Luncheon raised $1.1 million in critical funds to help Tri-C students in need achieve their academic goals. The luncheon, presented by PNC Bank, took place Sept. 27 at the Renaissance Cleveland Hotel on Public Square. Rodriguez served as keynote speaker.
Since its inception in 1992, the Presidential Scholarship Luncheon has raised more than $24 million to help students with financial needs pursue higher education.
Tri-C President Emeritus Jerry Sue Thornton, whose foresight and dedication to student success set the stage for the Presidential Scholarship Luncheon, was honored at the event and was presented the inaugural Presidential Legacy Award. The award commemorates the 60th anniversary of the College and the 50th anniversary of the Tri-C Foundation. The Presidential Scholarship Luncheon stemmed from Thornton's desire to raise scholarship funds as part of her inauguration festivities.
Rodriguez is best known for his accolades as a 14-time MLB All-Star and winning the 2009 World Series with the New York Yankees. During his 25-year playing career, he hit 696 home runs and more grand slams than any other MLB player in history.
He is the chair and CEO of A-Rod Corp, a broad-based investment firm that provides capital for world-class startups and partners in the real estate, health and wellness, technology, and sports and entertainment industries.
The event's co-chair sponsors included AT&T, A Taste of Excellence, Brewer-Garrett, Consolidated Solutions, Cuyahoga County Workforce Funders Group, Steve and Dana Demetriou, The Sam J. Frankino Foundation, Keene, Inc., The Lerner Foundation, Medical Mutual, Minutemen Family of Companies, and Thompson Hine LLP.
Learn more about the presentation here. 
Past Presidential Scholarship Luncheon speakers:
Patricia Heaton (2022)
The Right Honourable Theresa May (2021)
Bill Walton (2019)
Robert M. Gates (2018)
Octavia Spencer (2017)
Ted Koppel (2016)
Earvin "Magic" Johnson (2015)
President George Bush (2014)
President Bill Clinton (2013)
Madeleine Albright (2012)
The Right Honourable Tony Blair (2011)
Condoleezza Rice (2010)
George Stephanopoulos (2009)
Bob Costas (2008)
General Colin L. Powell, USA (Ret.) (2007)
Tom Brokaw (2006)
Tim Russert (2005)
Edward Norton (2004)
Peter B. Lewis (2003)
Oprah Winfrey (2002)
Sam Donaldson (2001)
Ed Bradley (2000)
Senator John Glenn (1999)
Cokie Roberts (1998)
Hank Aaron (1997)
Harry Belafonte (1996)
Maya Angelou (1995)
Mark McCormack (1994)
Robert Lewis (1992)