Donors: The Skills to Succeed Campaign
Thank you to our Skills to Succeed leadership donors who contributed over $5,000 to student access, support, training, and employment.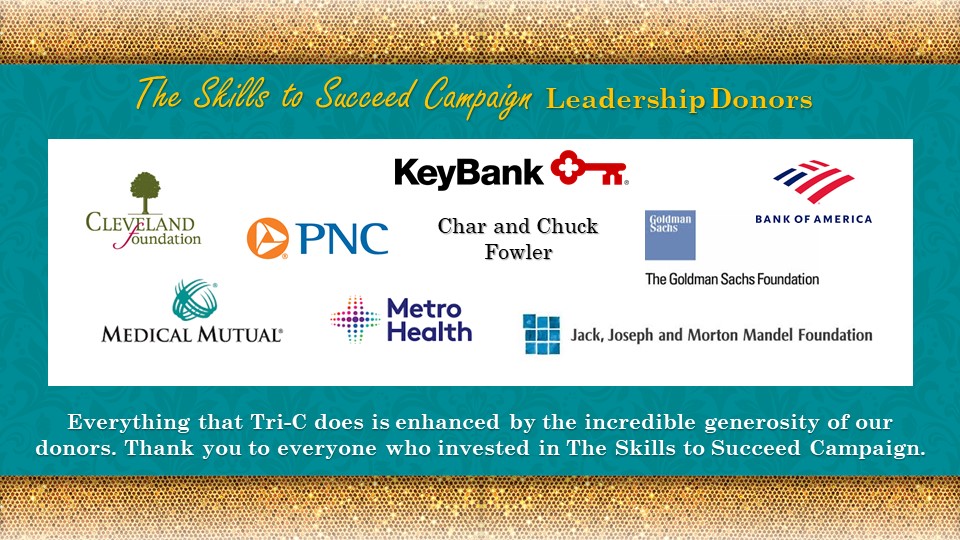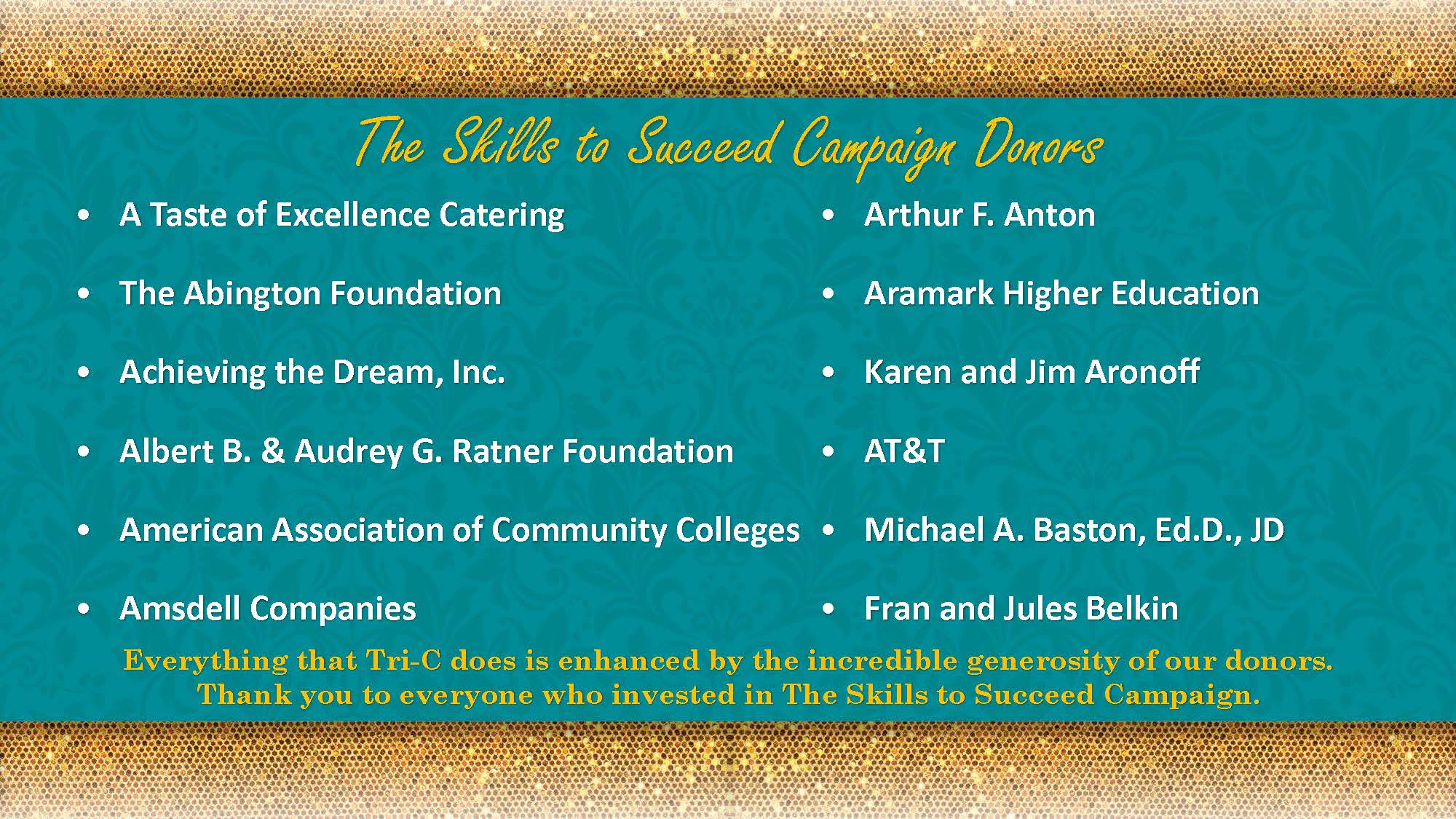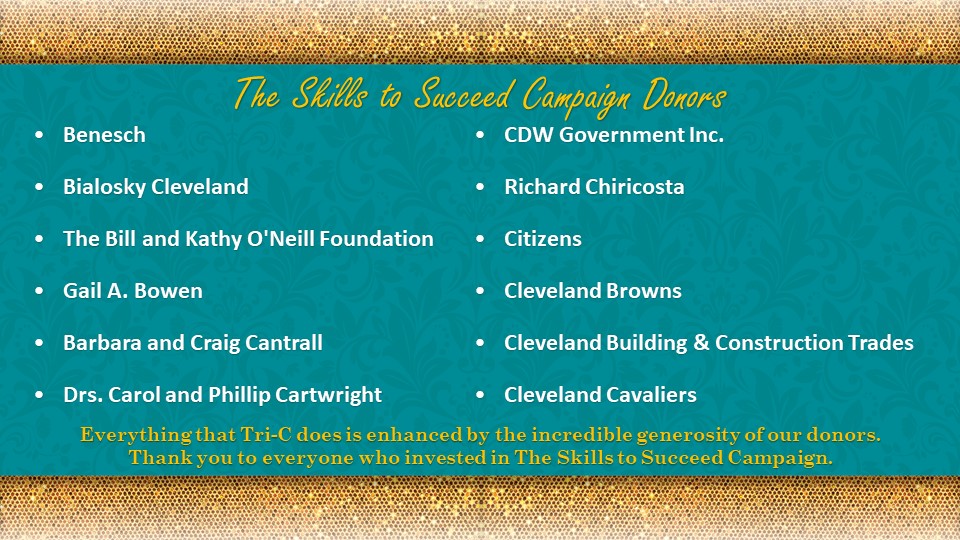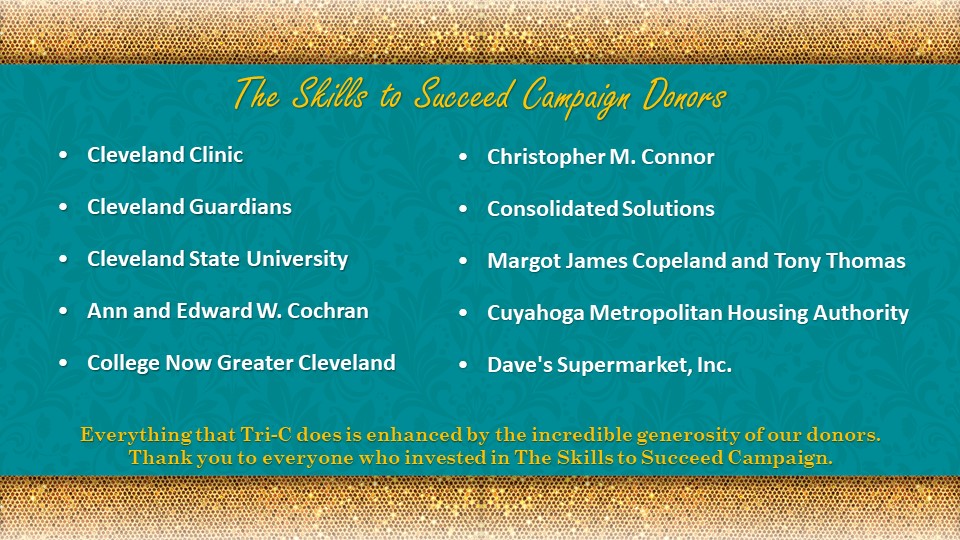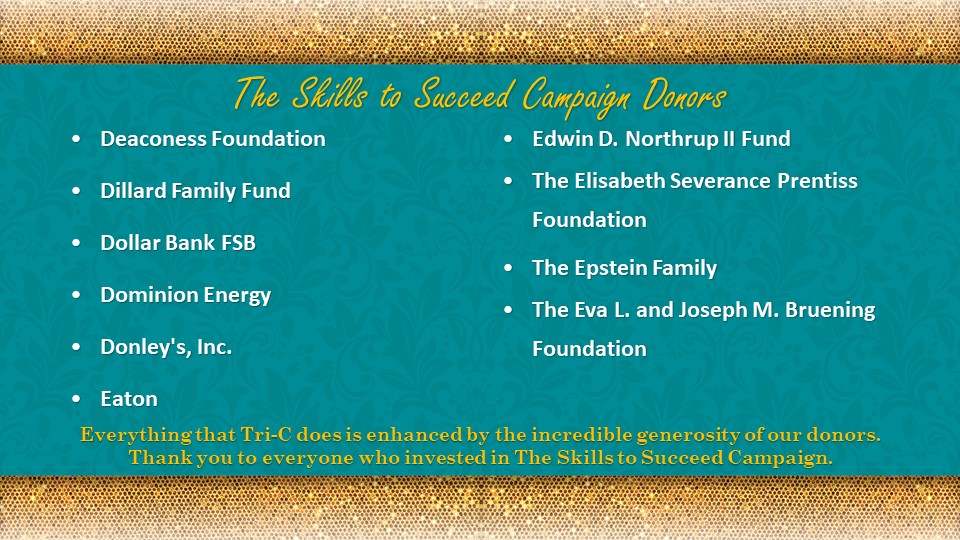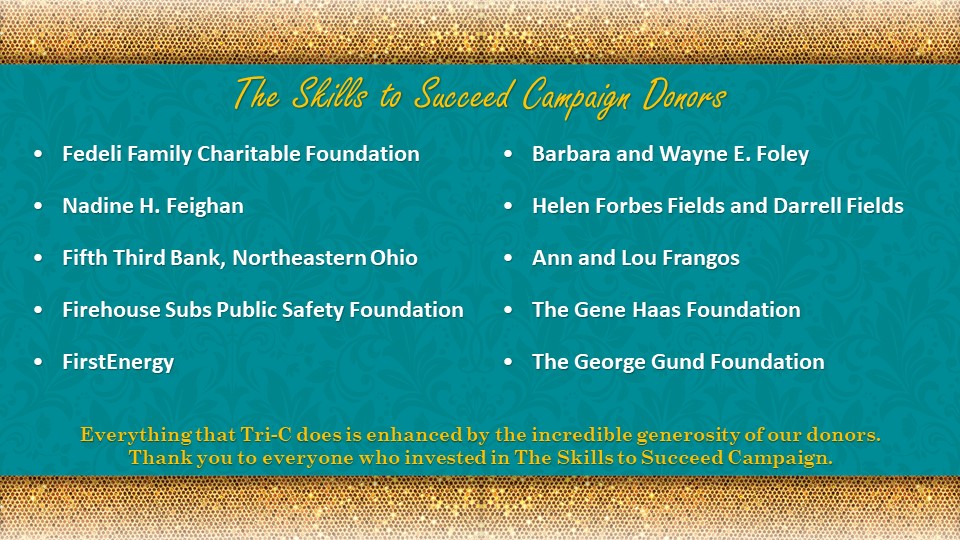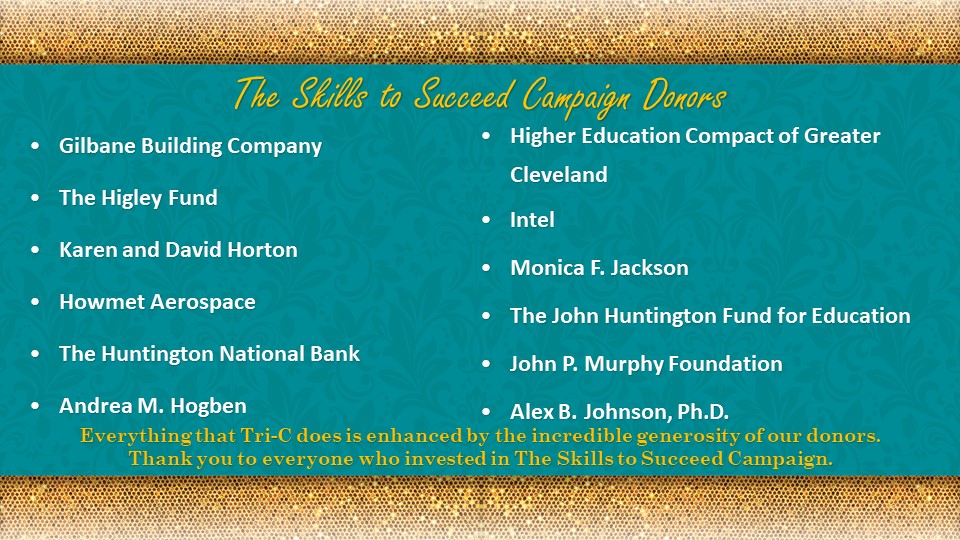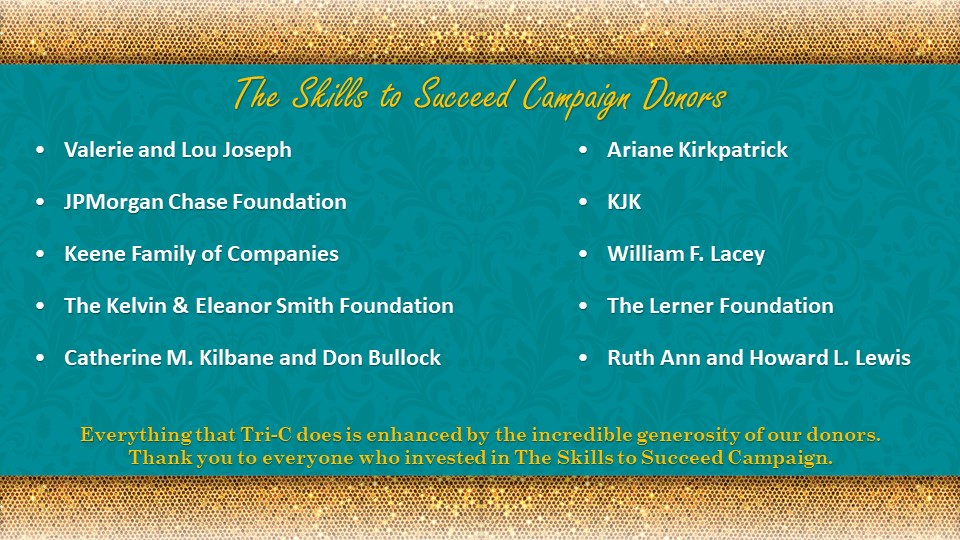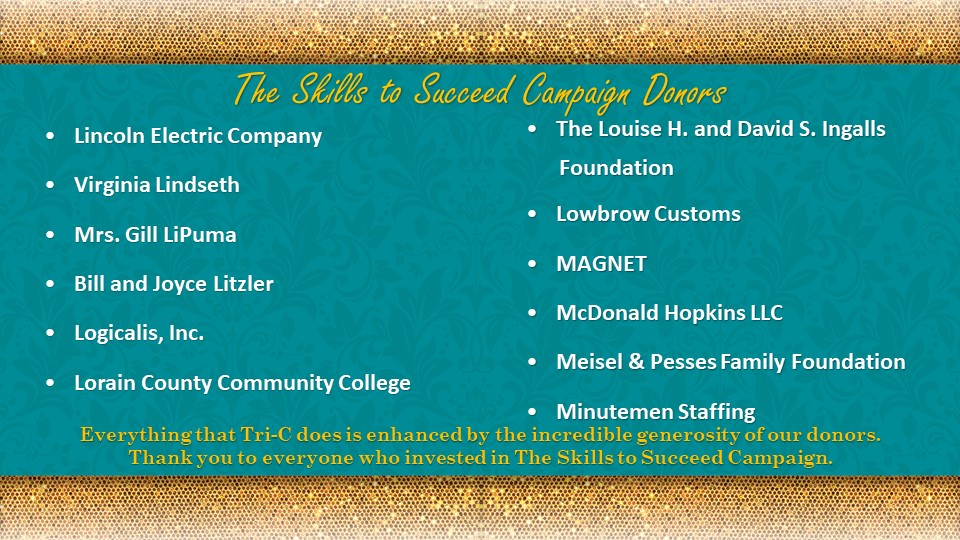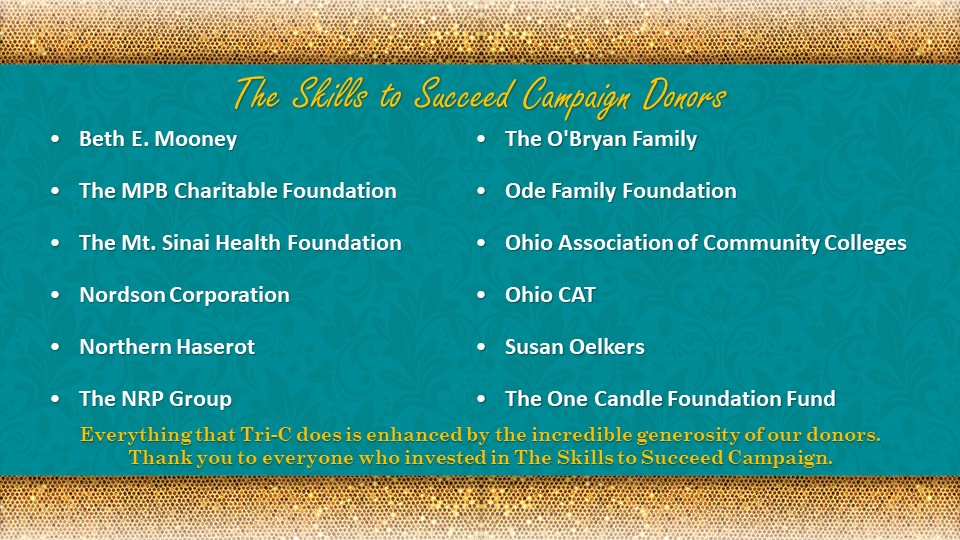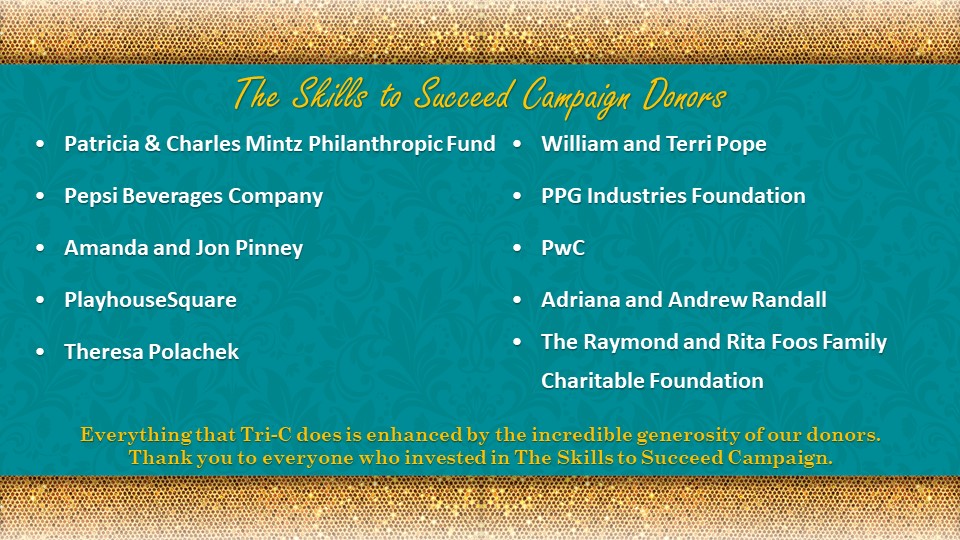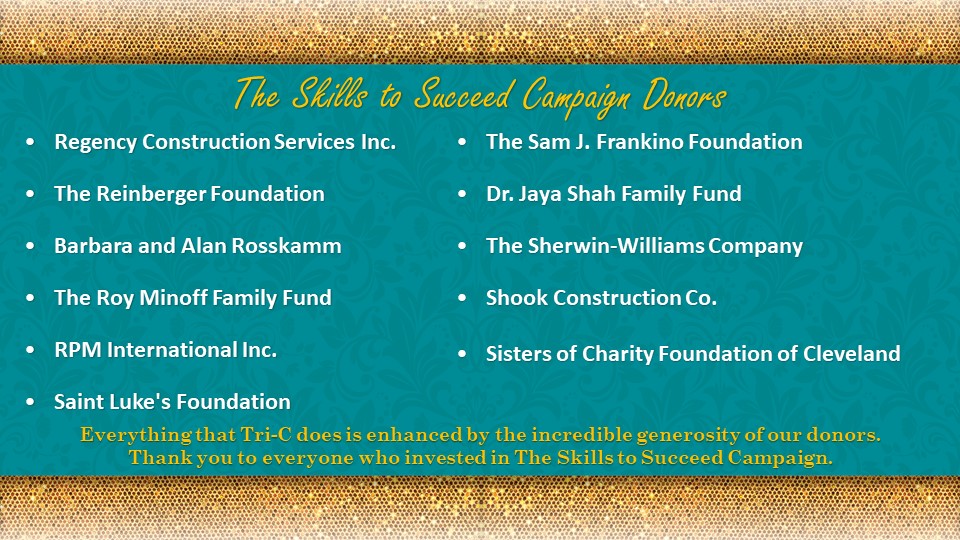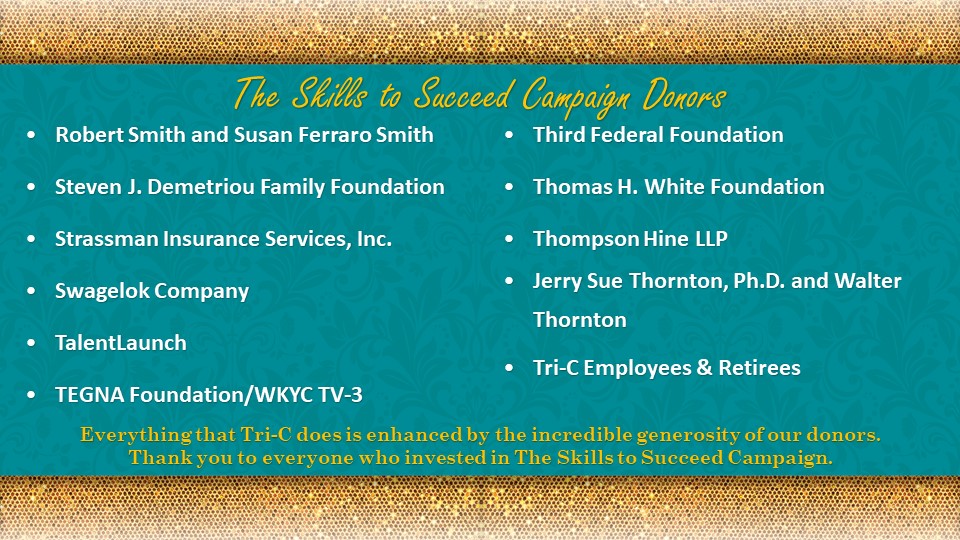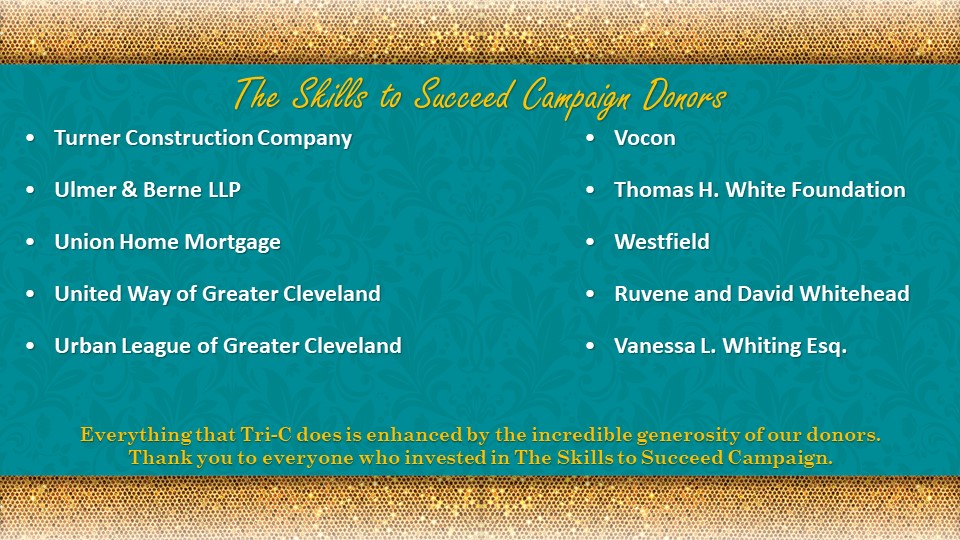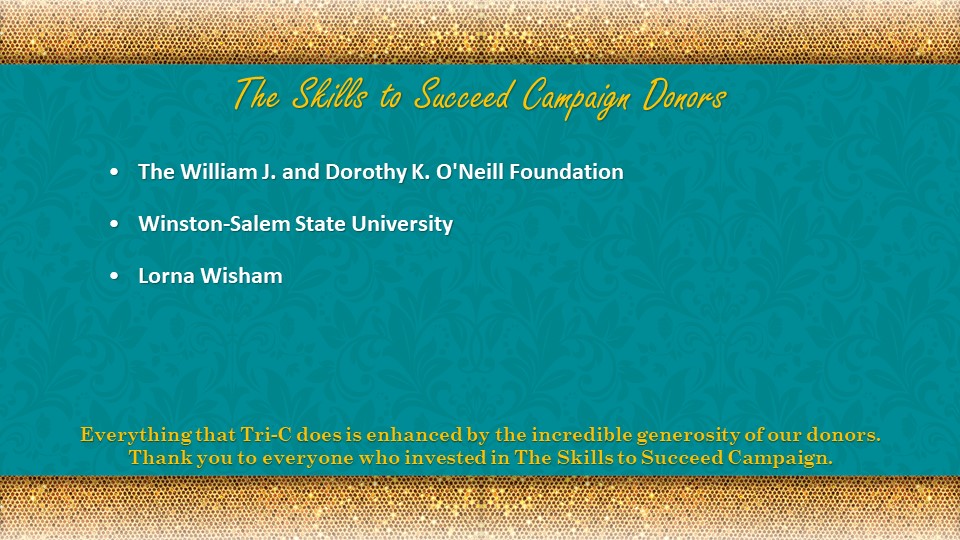 We are so grateful to our entire community of donors, all of whom have helped ensure Northeast Ohioans are prepared to fill the jobs of the future and advance their careers with life-sustaining wages. Please see our full list of supporters below.
The Tri-C Foundation has made every effort has been to ensure an accurate list. Please contact foundation@tri-c.edu with any corrections.