College Credit Plus Steps

Earn college credit in high school through College Credit Plus.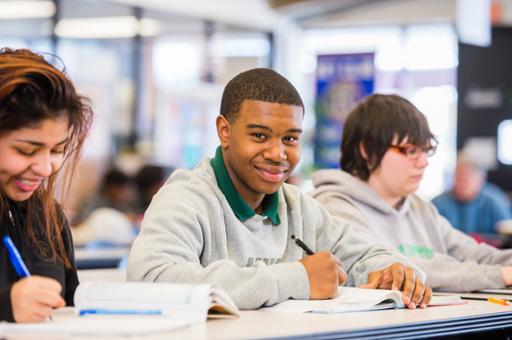 College Credit Plus (CCP) is a program sponsored by the state of Ohio that allows eligible students in grades seven through twelve to earn high school and college credit during the Summer, Fall and Spring semesters that will appear on both their high school and college transcripts.
Students in the College Credit Plus program enjoy a wide range of benefits, including:
Earning college credit for free, saving thousands of dollars toward your college education
Tuition and books* are provided at no cost, saving even more money
Some CCP courses are weighted the same as AP and IB courses, earning students both college credit and a weighted grade toward GPA
Earn college credit while completing a high school diploma, getting students closer to completing a bachelor degree upon high school graduation
A wide variety of courses with credits that are guaranteed to transfer to any

 

Ohio public college or university, plus agreements with many private institutions as well.
Access to Tri-C's student services such as

 

counseling,

 

tutoring, the

 

Career Center,

 

RTA U-PASS, student success specialists and the

 

Transfer Center
*Private school/home school students are subject to available funding; books are not covered.
Steps to becoming a College Credit Plus student:
Complete an online CCP application
Submit transcript/test scores
Look for your decision letter to arrive via U.S. mail
Talk to your guidance counselor and complete authorization to attend form
Meet with a Tri-C counselor
Register for classes and get your college ID
Attend your CCP orientation
Pick up your books
Attend your classes