Student ELO Guide
How do Tri-C's ELOs help you in the workplace and in the real world?
Tri-C's Essential Learning Outcomes are seven real-world skills you can incorporate into every course you take at Tri-C. You can also use these skills throughout your career and in your daily life. Check them out below.
Critical and Creative Thinking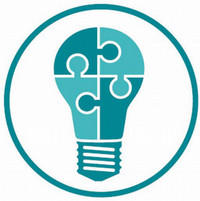 We don't want you to just accept what you hear. Critical and Creative Thinking (CCT) will help you learn how to effectively contemplate an idea or problem and put your own innovative spin on it to create a new idea, solution or product.

CCT measures how well students analyze, evaluate and integrate information to assess problems and ideas and transform them in innovative or imaginative ways.
Below are some ways you can use your CCT skills:
Researching the latest software for your job
Reviewing a business plan for a loan
Thinking about a topic from a new perspective
Transforming ingredients into a new dish for your restaurant
Designing a plan to help a child understand a new concept
Looking at leaf damage to determine which bugs are damaging your vegetable gardens
Civic Responsibility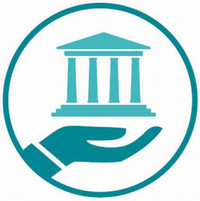 How can the actions you take affect your city, state, country and beyond? Civic Responsibility (CR) explains the link between individuals' actions — or inactions — and how they shape the world around us.
CR measures how well students analyze the results of actions and inactions within the larger local and/or global communities.
Below are some ways you can use your CR skills:
Leading a community voting initiative
Getting your employees involved in community improvement projects around your office
Reaching out to community members to see if your business can help fill a need
Creating a business to share your American Sign Language skills at community events
Knowing the positive environmental impact of recycling
Cultural Sensitivity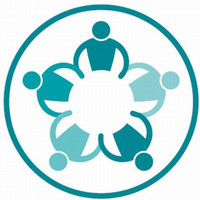 Appreciating diverse cultures is vital in all aspects of your life. Cultural Sensitivity (CS) will teach you to appreciate the things that make each culture so unique.
CS measures how well students can demonstrate sensitivity to the beliefs, views, values and practices of cultures within and beyond the United States.
Below are some ways you can use your CS skills:
Starting a Diversity, Equity and Inclusion committee at work 
Including all holidays in work celebrations
Knowing how to include other cultures in celebrations
Appreciating different perspectives 
Making all patients feel comfortable by interacting with them using their cultural norms
Researching what foods to omit from a nutrition plan for a patient from another country 
   
 
Information Literacy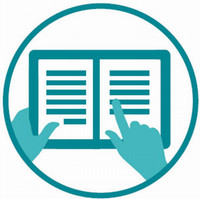 There is so much information out there — how can you tell if it's credible? If you want to research a topic, how do you find reliable info? Information Literacy (IL) teaches you to evaluate info to see if it's trustworthy.  

IL measures how well students acquire, evaluate and use information from credible sources to meet specific research purpose needs.
Below are some ways you can use your IL skills:
Researching the source of an article to see if it can be trusted
Knowing what online sources to check if you are researching a topic
Acquiring information when researching new equipment for work 
Investigating employee laws in your city
Properly citing sources for a peer review article 
Scrutinizing the latest exercise for heart health
Analyzing dog breeds for your lifestyle
Oral Communication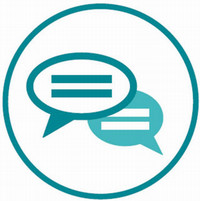 Whether you're speaking out against injustices, asking for a raise at work or explaining a new process to a co-worker, Oral Communication (OC) will give you the skills and confidence to speak up about anything and make sure your ideas are understood. 
OC measures how students use effective verbal and nonverbal communication for an audience that is clear, organized and delivered effectively following the standard conventions of that language.
Below are some ways you can use your OC skills:
Explaining a care plan to a patient
Interviewing for a new job
Speaking out against injustices
Explaining a concept to your boss versus a brand new employee
Sharing your diagnosis on a broken-down car with a customer
Knowing how to explain a law to a neighbor versus a lawyer
Pitching a new ad campaign to your supervisor
Creating an audio recording for training at your job
Quantitative Reasoning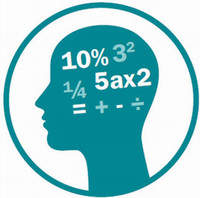 Math is everywhere! When you are presented with money, measuring, calculating interest rates, data or graphs, Quantitative Reasoning (QR) will help you to understand and analyze it.
QR measures how well students can analyze problems, including real-world scenarios, through math concepts and skills, such as the interpretation of data, tables, charts or graphs.
Below are some ways you can use your QR skills:
Making and sticking to a budget
Calculating the interest on a loan
Measuring medications for patients
Calculating which supplier is giving you the lowest price per ounce 
Converting United Arab Emirates dirham to U.S. dollars to charge a client correctly
Analyzing test results to see how much more fertilizer your fruit trees need
Starting your own tax prep business with your accounting degree
Measuring ingredients to bake a birthday cake
Billing clients
Written Communication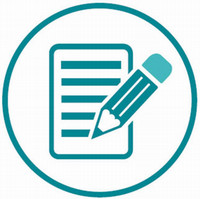 So many things in life require you to have good writing skills. Creating resumes, contracts, short stories, lyrics — the list goes on! Written Communication (WC) will help you organize your writing to make it clear for your intended audience.  
WC measures how well students can demonstrate effective written communication for an intended audience with clarity, organization and editing skills.


Below are some ways you can use your WC skills:
Writing an email to your co-worker
Proposing a new practice at work
Explaining something in writing to a patient or client
Creating a Patient Care Plan
Writing a note to a boss versus a client or a friend
Creating a screenplay and submitting it to a film festival
Creating contracts for your small business
Texting your Uber customer to let them know there has been a delay
Your Courses and ELOs
Want to see if any of your courses apply to an ELO? Check out this alphabetized list of courses with their ELO mappings. If you do not see a course listed, it is not mapped to any ELOs. 
Would you like to find a course that applies to an ELO you are missing? Visit the links below to see the complete list of all courses linked to each ELO.

Why is collecting ELOs important?
Tri-C's ELOs are seven areas of knowledge and skills that you gain throughout your time at Tri-C from all of the courses you take combined. These seven areas are important for your success in the workforce or at a four-year institution and are not specific to any one course, discipline or program.  Make sure you collect all seven before you graduate.
Searching for more information about academics at Tri-C?
Read our comprehensive guide to Tri-C classes, from course information to program resources.