Student Success Week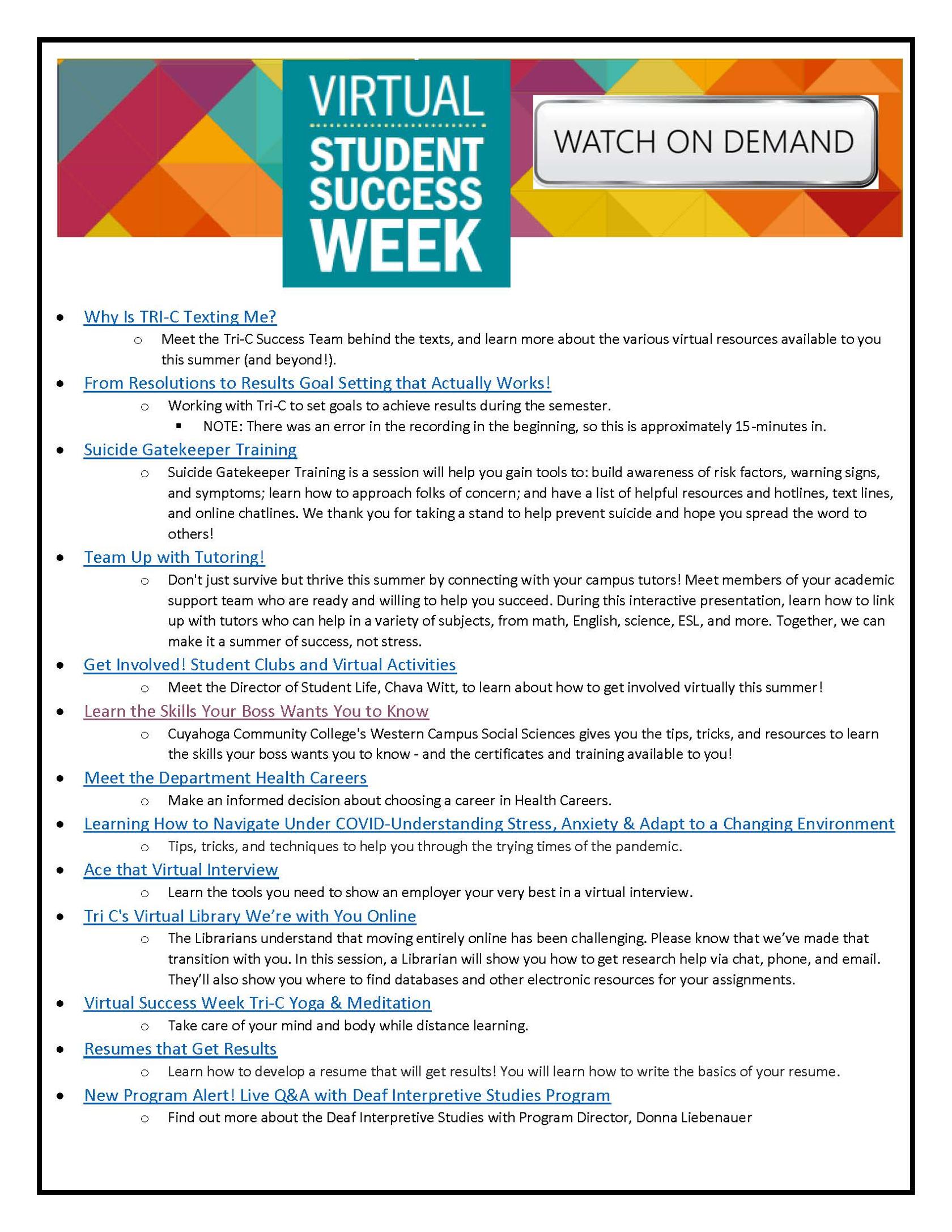 Success Week is a free event on every Tri-C campus each fall and spring semester. We feature free, short workshops on topics related to students' lives in and out of the classroom – all to help students maximize their success.
Click the link below to attend as many free Success Week workshops as possible. 
Summer 2020 - Virtual Student Success Week
Take part in previously recorded webinars and virtual workshops to help you engage, learn and succeed this summer.
Fall 2020
  
Metropolitan Campus
Dates announced soon!
Eastern Campus
September 14-17, 2020
Western Campus
September 14-17, 2020

Westshore Campus/Corporate College West
Dates announced soon!