Film Academy Instructors
Tri-C Film Academy courses are led by professionals working in the industry. Learn more about them below!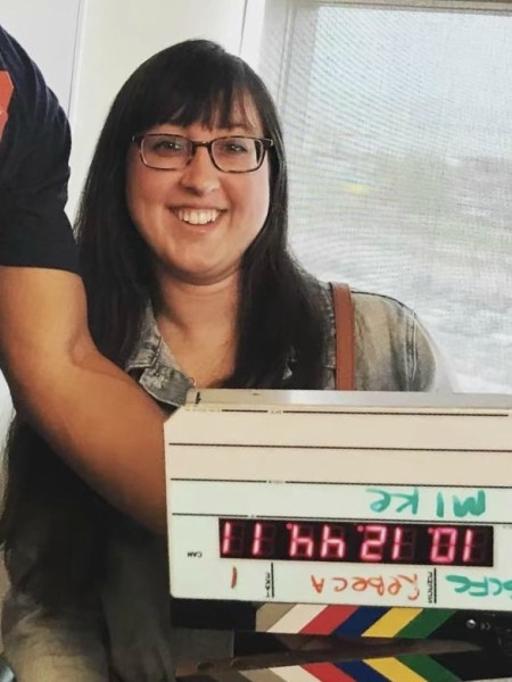 Rebecca DeNoewer graduated with a BFA in Motion Picture Production and a minor in Business from Wright State University. She has been working in the film industry for nine years on over 35 film projects.
DeNoewer started as a Costume Intern on the film, Lilith, a low-budget project shot in Cleveland. She quickly worked her way up to Costume Supervisor, responsible for managing and budgeting the entire costume department. Some of the projects she's worked on as Costume Supervisor are: Fox's TV series Empire and Hulu's TV series Freakish, plus many local films including All the Bright Places, Little Evil, My Friend Dahmer, The Bye Bye Man and My Blind Brother. Other films she's worked on are The Avengers and Fast and Furious 8 in the position of Background Costumer.
She has also worked as a Principal Costumer, responsible for working directly with the on-screen talent such as actors Tom Hardy, Nick Offerman, Katherine Heigel, Milo Ventimiglia and Linda Cardellini.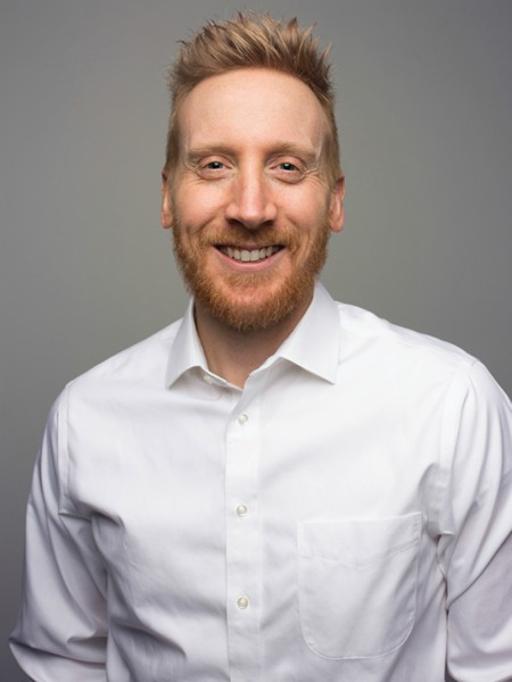 Mark Andrew Hamer is an Emmy and Gold Telly winning filmmaker in Cleveland, Ohio. He specializes as an editor, colorist and visual effects artist, and is currently the Vice President and Creative Director at Garage Creative Studios in Brecksville. His work can be seen on features like GFunk, Madtown and I See You. He is currently working on features that will be released in 2020 that include Enormity of Life and State of the Unity.
In addition to his feature work, Hamer has won numerous Addy awards for his work in the commercial industry. He has been a production and post specialist for national TV spots for companies like Marathon Petroleum, Sherwin-Williams and General Electric.
When Hamer is not working on films he is an avid writer. His latest book titled "Growing Up Irish" is in bookstores now. He is an advisor to the media arts department of the West Shore Career - Technical District. Hamer is also actively engaged in the Cleveland advertising and marketing community and serves on the board of the American Advertising Federation (AAF). He is a Cleveland AAF Rising Star 4 under 40 award winner, a Crain's Cleveland Business 40 under 40 award winner and was named Cleveland's Best Director by Cleveland Scene Magazine.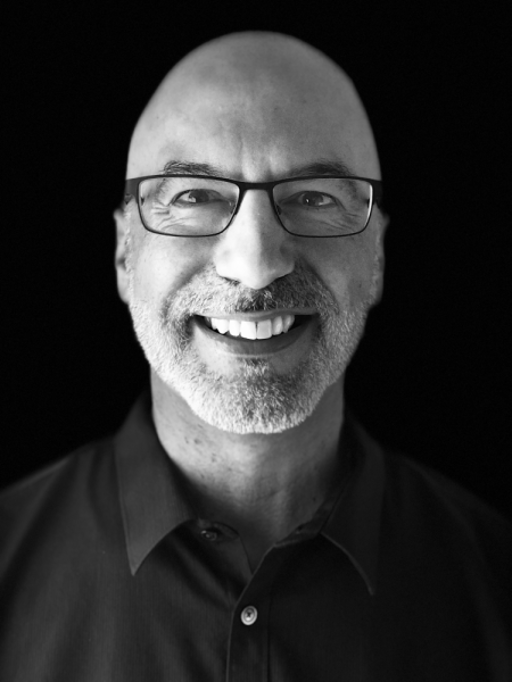 Richard Maurer has dedicated his career spanning 30 years in the music and recording arts industry. He is an award-winning sound designer, audio recording engineer, re-recording mixer, foley artist, musician, composer, voice talent and educator. He is the Associate Creative Director, Sound Designer at Garage Creative Studios.
Maurer's sound design work and music compositions have been featured in documentaries, feature films, short films, TV commercials, radio spots, Internet ads, and corporate and non-profit videos. His sound design has been featured on an Emmy award-winning project and his work has garnered 4 Emmy nominations, 1 Grammy nomination, and numerous Addy and Telly awards.
His work has been broadcast across the networks with local and nationally branded clients such as the Cleveland Indians, Cleveland Cavaliers, Cleveland Browns, McDonalds, General Electric, Kay Jewelers, Vail Resorts, Goodyear, Meineke, Sherwin-Williams, Marathon, among many others. His recent feature film work includes The Enormity of Life, G Funk, and CAF, Rise Above: WASP which travels the country in a fully immersive mobile movie theater.
His dedication to the community includes ongoing projects with his alma mater, The University of Akron and its Music and Steel Drum programs. He has mentored interns and has been a guest speaker at Cuyahoga Community College (Tri-C), Cuyahoga Valley Career Center (CVCC), Cleveland Institute of Art (CIA), and the National High School Institute (NHSI) at Northwestern University.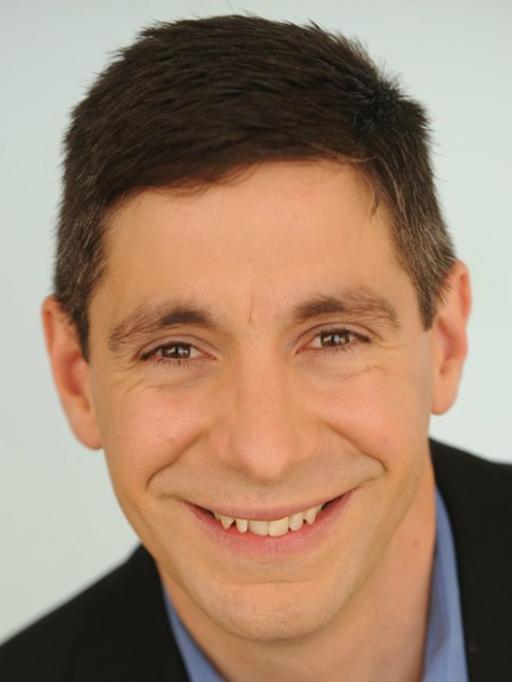 Charles C. Moore began his filmmaking career as a Production Assistant in his hometown of Cleveland, OH on such films as Welcome to Collinwood, Antwone Fisher and American Spendor. Recently he wrote, directed and produced the award-winning feature film Madtown starring Emmy-nominated actor Milo Ventimiglia (NBC Drama Series, This Is Us) which received a 2018 US theatrical & digital distribution release from SP/Sony Pictures.

Moore also produced the documentary Anatomy of a Film, and in-depth study of Stanley Kubrick's early anti-war masterpiece Paths of Glory (starring Kirk Douglas), and produced & directed the documentary Catching Salinger, about the reclusive life of author J.D. Salinger.

In 2019, he wrote and directed the short film The Simple Path (produced by the Tri-C Film Academy) which is currently doing a film festival run with over 10 official selections, three nominations and two category wins to-date.

An alum of Second City, Moore has performed and written with an assortment of sketch and improvisational troupes over the years, and has appeared in various national commercials, feature and short films.

As a writer, his first screenplay The Pitchman was selected for Francis Ford Coppola's American Zoetrope Writers Workshop in Belize.

Moore is currently developing, co-directing and producing a 10-part documentary series Live at the Agora, a tribute to the incredible rock venues that have earned their spot in rock-n-roll mythology.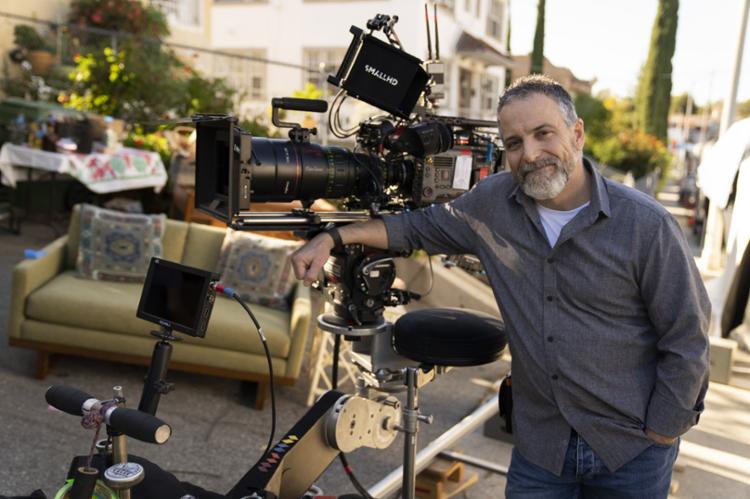 Rick is a Director of Photography in television and film, known for TV shows Brooklyn Nine Nine (2013-2021, NBC, Emmy & Golden Globe), The Sex Lives of College Girls (HBO max), Grand Crew (NBC), and the new Netflix series Blockbuster (November 2022). Starting 30 years ago as a camera assistant, Rick's extensive career spans television, feature films, commercials, IMAX, music videos, documentaries and web series. As a member of both the International Cinematographers Guild and the Directors Guild of America (DGA), his past films have won numerous awards including Best Cinematography, Best Director, Best Screenplay, Best Actor, and Best Shorts. In 2002, his short film Water With Food Coloring was shown in limited theatrical release. He's also earned several Tellys, CINE Golden Eagle and Golden Aurora awards for directing.

Page began his professional career 27 years ago and is a member of both the Directors Guild of America and the International Cinematographers Guild. Page is an award-winning filmmaker with an extensive background as Director, DP, Camera Operator and Camera Assistant. His career spans feature films, television, national and international commercials, IMAX, reality TV, music videos, corporate industrials and web series. Other TV credits include: Benched, Go On, Up All Night, A Lyon in the Kitchen, Big Brother, Promised Land and Touched By An Angel. Feature credits include The Incredible Burt Wonderstone, Grudge Match, Harold & Kumar 3D Christmas, This Is It and High School Musical 3. 
Page has written and directed twice for the Film Crew Intensive Training: Sangin in 2018 and Snow Globe & The Cat in 2020.
Rick Page Website
Rick Page on IMBD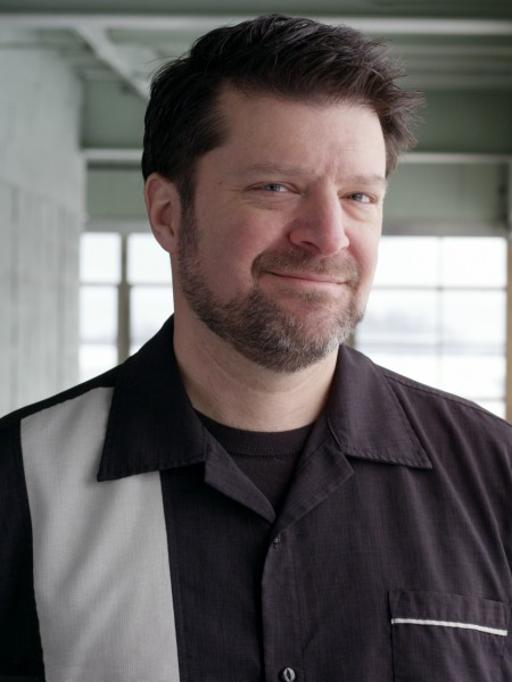 Adam White, a graduate of the film program from Wright State University, has won multiple regional Emmy Awards for his films The Restorers, Red Tail Reborn and The Restorers: They Were All Volunteers. White produced the film Beyond the Powder, which is currently airing on PBS. He has also received an Emmy Award for cinematography for his work capturing beautiful imagery for the PBS program Generations: Cuyahoga Valley National Park.
White and his company Hemlock Films were a part of the rare "Special Achievement" award from the International Council of Airshows in 2011 for the film Rise Above. Along with the seven aviation documentaries he's created with Hemlock Films, he produced the new film Rise Above: WASP. His documentary series The Restorers can be seen internationally in six countries including the U.S. White recently won the Best Documentary Emmy for Hemlock's film Space Chase USA for PBS.

With over 20 years of experience, White has worked on most every type of media in various roles. The majority of his time is spent working as a director/cinematographer with a specialty in SteadiCam working on big budget Hollywood films, TV shows, award winning documentaries and commercials. He is a licensed pilot and makes a pretty good bowl of chili.
Hemlock Films Website
Adam White on IMDB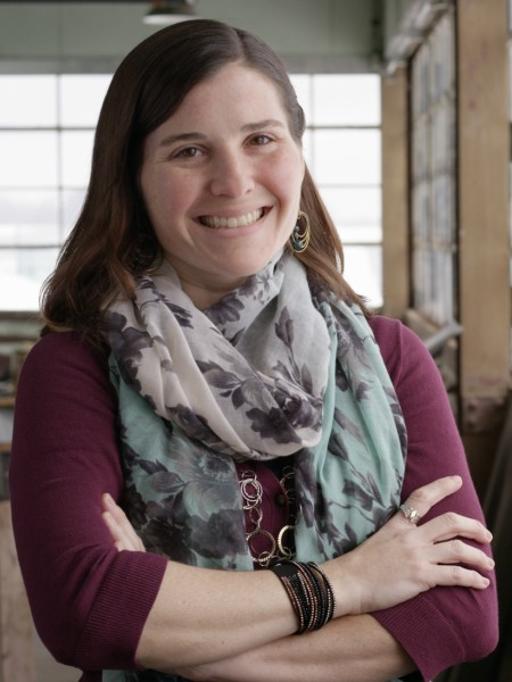 Kara White is a producer, director, writer and the co-owner of Cleveland-based Hemlock Films. Her most recent film is Rise Above: WASP, produced for the Commemorative Air Force as part of a traveling educational exhibit about the women pilots in WWII. In 2019, she co-produced the Emmy winning Space Chase USA for WUCF about the Space Coast and the Apollo program airing nationally on PBS.
She made her directorial debut with the documentary Beyond the Powder for PBS, about the first women's cross-country air race and those that continue to fly the race today. It continues to air nationally on PBS. She has also produced the Emmy award-winning aviation documentary series titled The Restorers airing on PBS, a documentary web series for the Texas Flying Legends narrated by Mike Rowe, and the film Rise Above: Tuskegee Airmen for the CAF Red Tail Squadron's traveling educational exhibit. White also is a co-host and producer of Warbird Radio's Air Raid Radio, a show about women in aviation; which was included in the 2016 Edward R. Murrow Award for overall excellence.
Hemlock Films Website
Kara White on IMDB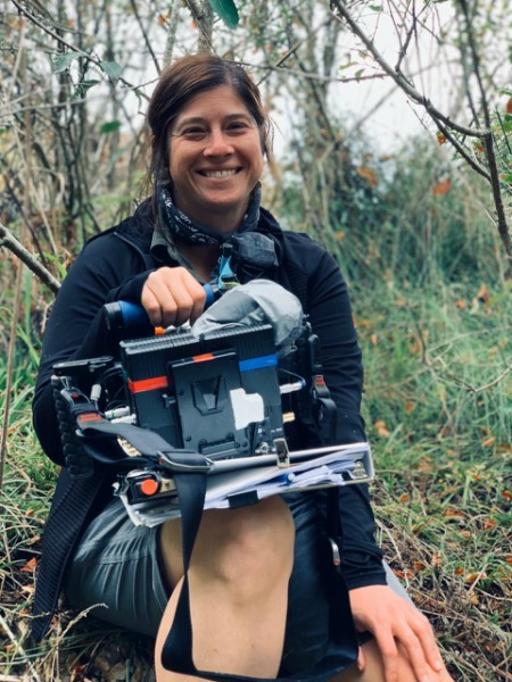 Sarah Willgrube has been working as a script supervisor in the film and television industry for the past 10 years. She attended Savannah College of Art and Design where she studied video and film and where she first learned what a script supervisor does. She has honed her craft while working all over the country including NYC, Los Angeles and, of course, Cleveland.

Recently, she worked with the Russo Brothers on their most recent movie filmed in Cleveland, Cherry. She also traveled to South Africa while working with Bear Grylls on the choose your adventure show You vs. Wild.

You can also find her name in the credits on Adam Ruins Everything, Happy Death Day, The Bye Bye Man, Kings of Summer and numerous Hallmark and Syfy movies.

Willgrube is an avid blogger, artist and stand up paddle boarder. She loves the outdoors and has aspirations of climbing Mt. Kilimanjaro on her next big birthday. 
Learn More