Film Crew Intensive Training
Next session runs Jan. 17 - Feb. 24, 2023. Previous experience not required. 
The Film Crew Intensive Training is a six-week course that provides condensed hands-on training by industry professionals, giving students the knowledge and exposure needed to acquire an entry-level position on film and media sets in Northeast Ohio. The last week of the workshop, students work on a professionally led film set, which can be used on a resume as their first film credit.

The course is a great way to network with industry professionals and fellow film production students, while helping to build a quality film workforce ─ a key component in maintaining a vibrant film industry throughout the region and state.
Instructors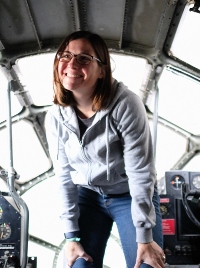 Producer, director and writer Kara White has directed and produced multiple documentaries, including Rise Above: WASP about the Women Airforce Service Pilots from WWII, and Beyond the Powder for PBS telling the story of the first women's cross-country air race and the women who still race today. She has received Emmy nominations for best director, writing and research and has won Emmy awards for writing, best documentary and technical achievement, along with multiple film festival awards. White produced Emmy Award-winning documentaries The Restorers (TV series) and Space Chase USA for PBS and Rise Above: Tuskegee Airmen. She has also worked on various movies and television shows in production and set dec.
White started her career in New York City working as a producer creating spots for Food Network, USA and Touchstone Energy. Her experience as an assistant editor includes work with Comedy Central, HBO, A&E, E!, NBC, Bravo, ESPN, PBS Thirteen and TBS. 
Hemlock Films Website
Kara White on IMDB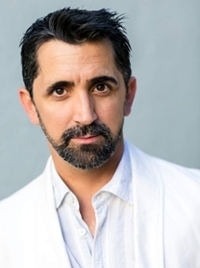 James Madio, producer, landed his first role at the age of 13 in the Steven Spielberg family adventure, Hook, and never looked back. He is an award-winning actor, director, writer and producer, and is well-known for his role as Sgt. Frank Perconte in the award-winning HBO miniseries Band of Brothers. He has appeared in many other notable films and television series, such as Jersey Boys, The Basketball Diaries, Shark Tale, Law & Order: SVU, CSI: Miami, Bones and Blue Bloods.
James Madio Website
James Madio on IMBD
Register: