Nursing Student Stories
Carrie Rhodes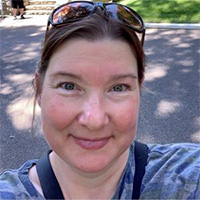 "There are teachers who want to make you better, and they are at Tri-C."
There were moments when Carrie Rhodes doubted she could do it. She was in her late 30s, and the other students in her classes tended to be much younger. She had a full-time job to hold down. She slept little, had kids to take care of and a house to run. At times, it felt like too much. But the faculty in the Nursing program at Tri-C provided a lifeline.
Read Carrie's full story here.
Lindsey Vonalt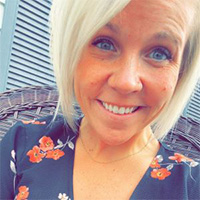 "I'm here to get stuff done. That's the kind of person who comes to Tri-C."
Lindsey Vonalt describes herself like this: "Not to toot my own horn, but I am a good student. I like school. I'm a nerd," she said.
Nonetheless, her nursing coursework at Tri-C tested her. But you get out what you put in. At 21 years old, Vonalt graduated from the program and immediately started working as a full-time nurse at Fairview Hospital.
Read Lindsey's full story here.
Lydia Rabne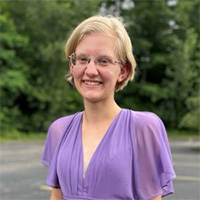 "I feel a call to nursing to show love and share hope with people."
Lydia Rabne was interested in human anatomy and physiology from an early age. Her fascination with the medical profession brought her to Tri-C while still in high school.
Now the Strongsville resident is working her way up the career ladder as a nurse.
Maureen Flanick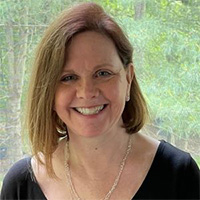 "The faculty. The rigor. Tri-C is where it is."
Continuing education often indicates a dedication to the craft, and Maureen Flanick is not unique as a member of Tri-C's nursing faculty. It's characteristic. Faculty members are constantly advancing their credentials, and Flanick's achievement bookends an educational journey that started where she now teaches.
Read Maureen's full story here.
Natasha Dumas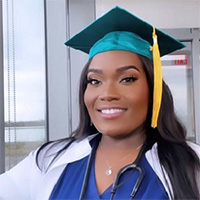 "I knew I had to graduate as a nurse from Tri-C."
Coming from a family of nurses motivated Natasha Dumas to attend Tri-C as the first step toward her own dream career.
"Witnessing my nursing family members in amazing specialties shaped my educational journey," she says. "I wanted to be as smart and well-versed in the human body as they were."