Mechanical Engineering Technology

Area of Study: Mechanical Engineering Technology
Degree/Certificate: Associate of Applied Science degree in Mechanical Engineering Technology
This Program is ABET Accredited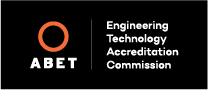 The Mechanical Engineering Technology program is accredited by the Engineering Technology Accreditation Commission of ABET, www.abet.org.
About the Program
The Mechanical Engineering Technology program is designed to prepare students to pursue a degree in the areas of design, development, manufacturing, installation, measurement, testing,operation and control, maintenance, and sales of mechanical devices and systems. The curriculum emphasizes hands-on-learning and the use of current computer-aided techniques  found in industry. Graduates are employed in a variety of industries such as automotive, manufacturing, aerospace, construction, transportation, power generation, petrochemical, as well as in research and development laboratories. Skills in the area of creating and interpreting engineering drawings and the practices and procedures of manufacturing and principles of product design are emphasized.
Related One-Year Certificates of proficiencies are available in: Machine Tools, Computer-Aided Drafting & Design and Quality Control.
Program Video