Manufacturing/Industrial Engineering Technology

Area of Study: Manufacturing/Industrial Engineering Technology
Degree/Certificate: Associate of Applied Science degree in Manufacturing Industrial Engineering Technology
This Program is ABET Accredited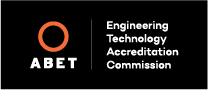 The Manufacturing/Industrial Engineering Technology program is accredited by the Engineering Technology Accreditation Commission of ABET, www.abet.org.
About the Program
Manufacturing is instrumental to the function of society today and will remain indispensable for the future. This program ensures application of appropriate manufacturing processes and cost effective utilization of manufacturing tools, materials, equipment and manpower to manufacture parts. The program provides graduates with a unique blend of theoretical and hands-on-knowledge with computer integration in a manufacturing environment that directly corresponds to modern applications used in industry. Graduates are employed in a wide variety of areas relevant to manufacturing industries.
 
Certificate programs are available in Digital Design and Product Innovation, Digital Design and Product Launch, Computer Integrated Manufacturing (CIM), Computer-Aided Drafting (CAD), Machine Tools and Quality Control.
Program Video