Manufacturing/Industrial Engineering Technology

Area of Study: Manufacturing/Industrial Engineering Technology
Degree/Certificate: Associate of Applied Science degree in Manufacturing Industrial Engineering Technology
View cost of attendance information for Academic Year 2023-2024
About the Program
Manufacturing is the backbone of our regional economy. A degree in manufacturing/industrial engineering technology will help you develop practical, hands-on skills in advanced manufacturing technology. You'll take courses in quality control, work measurement, plant layout, safety, management, computer-aided digital design and additive manufacturing. Upon graduation, you'll be well-prepared to apply your knowledge and skills to all facets of manufacturing.
Associate degree graduates can also transfer credits to earn bachelor's degrees in several allied engineering technology majors at surrounding universities. Studying advanced manufacturing will give you a unique opportunity to help drive Northeast Ohio's manufacturing future.
Program Highlights
In-demand training with job placement assistance
Instructors with years of industry experience
Internships and co-op assignments available with leading companies
Online and on-site classes at all four campuses
Scholarships and financial assistance available
Credits transfer to our university partner institutions
Certificate programs are available in Digital Design and Product Innovation, Digital Design and Product Launch, Computer Integrated Manufacturing (CIM), Computer-Aided Drafting (CAD), Machine Tools and Quality Control.
This program is ABET accredited.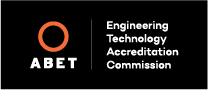 The Manufacturing/Industrial Engineering Technology program is accredited by the Engineering Technology Accreditation Commission of ABET, www.abet.org.
Program Video