Electrical/Electronic Engineering Technology

Area of Study: Electrical/Electronic Engineering Technology
Degree/Certificate: Associate of Applied Science degree in Electrical/Electronic Engineering Technology
View cost of attendance information for Academic Year 2023-2024
About the Program
Electronic devices are at the heart of much of today's modern technology. Get in on the cutting edge of this technology with a career as an electrical/electronic engineering technician. 
This program offers hands-on teaching from instructors with years of industry experience. You'll take courses in math, physics, electric circuit theory, electronic devices, digital systems, power electronics, microcontrollers and instrumentation.
Whether you work as an electronics technician, instrumentation specialist, applications engineer or in technical management, this degree will prepare you to apply your skills in a rewarding electronics career. 
Interested in pursuing a bachelor's degree in electronic engineering technology? Your credits will transfer to Cleveland State University and several other regional institutions. For the modern electronics technician, the sky is the limit.
Program Highlights
In-demand training with job placement assistance
Instructors with years of industry experience
Internships and co-op assignments available with leading companies
Online and on-site classes at all four campuses
Scholarships and financial assistance available
Credits transfer to our university partner institutions
This program is ABET accredited.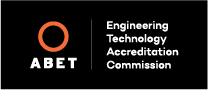 The Electrical/Electronic Engineering Technology program is accredited by the Engineering Technology Accreditation Commission of ABET, www.abet.org.
Program Video