Faculty
Full Time Faculty
George Kopec
George Kopec is an Assistant Professor in the Visual Communication & Design program. His professional experience includes designing and creating media for The Cleveland Museum of Natural History's educational outreach program, technical writing in various IT and manufacturing industries, and news reporting. He has had a lifelong interest in art, and his hobbies include figure drawing and portraiture. He has taught high school summer programs in game design, has served on the college's Game Design Curriculum Advisory Board, and continues to explore Game Design both as a powerful educational tool and a medium of artistic expression. George holds a BFA in Graphic Design from the University of Akron, and is a Master's Degree candidate in Cleveland State University's Educational Technology program. George also holds an Associate's Degree in Electrical Engineering from Kent State University, and is a proud graduate of Tri-C's Visual Communication and Design program. View portfolio at: www.behance.net/GeorgeKopec
Daniel Levin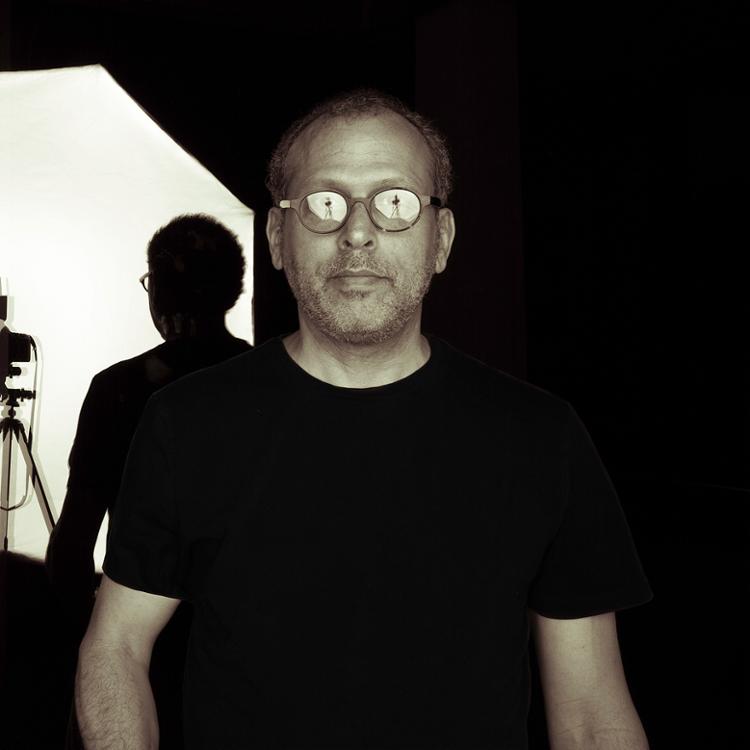 MFA in Visual Art, Vermont College of Fine Art
BFA, with honors, The Rochester Institute of Technology
Daniel Levin's art often explores the Post-Modern tenet of the existence of multiple truths. The last few years have been prolific for Levin.
He co-curated The Way We Lived: the Photographs of Solomon Iudovin 1912-1914, at the Roe Green Gallery.
Levin curated the widely praised rephotographic survey group exhibition Impermanence at the Heights Arts gallery.
He was awarded a Fellowship from the CJAC-Lab to make a film exploring creative thought entitled The Root: From Dishes to Synapses.
Levin's one-of-a-kind camera obscura was selected to be a site-specific installation on the grounds of the renowned Chautauqua Institution, during the institute's Digital Identity week.
Most recently, he was awarded a grant to travel abroad to make a documentary on luthier, Amnon Weinstein. His exhibition's opening kicked off the largest arts collaboration in Cleveland's history, including institutions such as; The Cleveland Orchestra, MOCA and Case Western Reserve University.
Levin occasionally accepts commissions to create photographic environmental portraits. These commissions have taken him to over 40 states, to Switzerland, England, Mexico and Germany. Subjects include in part; Margaret Thatcher, John Glenn, I.M. Pei, Barbara, Laura and George H.W. Bush.
He sits on numerous arts boards and is a member of Tri-C's Speaker's Bureau.
Suzanne Meola
Suzanne Meola is an Assistant Professor of Visual Communication and Design. She has a Bachelors Degree in Fine Arts from the University of Akron and a Masters Degree in Visual Communication and Design from Kent State University. Her design specialty has been brand identity, advertising and package design with a specific interest in sustainability and the impact of design and product packaging on the environment. With twenty years of professional design experience, she promotes student learning and achievement by setting an example for students. Because of her constant study of new technology and explore design trends in the field of visual communication and design, she can address student questions about the industry, realistically. Professor Meola relates classroom exercises to real-world applications, such as meeting deadlines and working with marketing teams. Additionally, she has worked on and developed many collaborative classroom assignments within the college and the non-profit Cleveland community. Most importantly, Professor Meola stresses that a designers' primary job is to move business forward for a client; making client input and teamwork essential to a successful design project.
Sarah Morgenstein
Sarah Morgenstein has a background in software development, web design and user experience design. She obtained her Bachelor's Degree in software engineering from Cleveland State in 2001, and later attended Tri-C to earn an Associates Degree in Interactive Media and Design in 2010. In 2015 she earned a Master's Degree in User Experience Design from Kent State. Sarah has worked full time and freelance for a variety of local companies including Progressive Insurance, DealerTire and Windstream. She switched to teaching full time because of how much she enjoys working with students and seeing their successes after graduating from Tri-C. She teaches a variety of courses including Web Publishing 1 through 4, Media Design and Digital Studio Basics. Sarah continues to occasionally design and develop web sites for local businesses and charitable organizations. She has particularly enjoyed her experience with Cleveland GiveCamp, a volunteer organization that designs websites for non-profit organizations during a long summer weekend at Burke Lakefront Airport. Sarah's design work can be found at http://sarahmorgenstein.com/
Seong-Ae Mun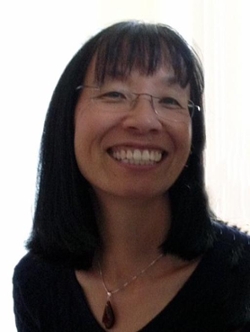 Seong-Ae Mun is faculty coordinator of Visual Communication and Design Department at western campus, Cuyahoga Community College, Parma Ohio. She is a 2015 recipient of Besse Award winner for Teaching Excellence. Before taking up her tenure at Tri-C, she taught at Shoreline Community College in Seattle, the Graduate School of Seoul University, Duksung University and Konkuk University. She has also offered classes at Notre Dame College in Cleveland, and freelances on various design work such as info-graphics for Open Source Electronic Health Record Alliance, the Tri-C College Catalog, The International Foundation of Ewha University Project and The League of Innovation Publication.
Typography and page layout are her special interest and she teaches following courses: VC&D1000 Visual Communication foundation, VC&D1200 Typography, VC&D1430 2D Design, VC&D2301 Graphic Design and Illustration, VCGD2230 Publication Design, and VCGD2631 Graphic Design studio. She offers ongoing international collaboration project in various design subject with Design department at Korea National University of Transportation since 2005.

Seong-Ae Mun received her BFA in Applied Arts at Ewha Womans University in Seoul, Korea. Her Master of Fine Arts is from The Rhode Island School of Design with an emphasis on Semiotics. Two books that were written and designed by her were selected for the University of Washington's rare book collection.
Jonathan Wayne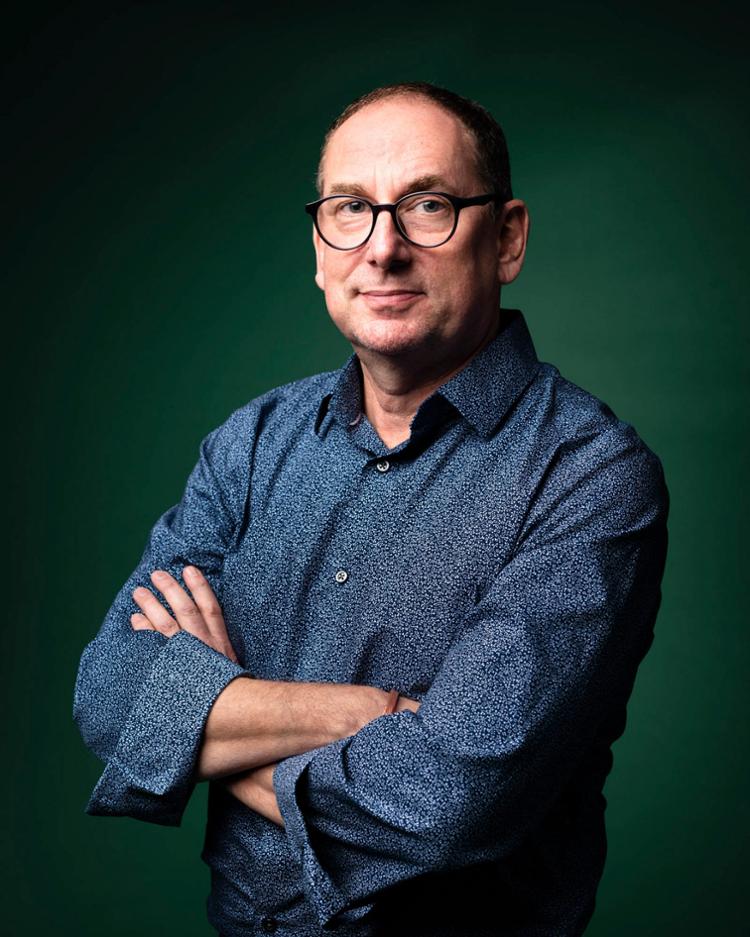 Jonathan Wayne is a native Clevelander whose background in forestry and geology informs both his photographic and sculptural works. He received his Bachelor of Fine Arts in Photography from the Cleveland Institute of Art in 1988 and his Masters of Fine Arts in Studio Art from the Maine College of Art in Portland 2008. In addition to the 2011 Creative Workforce Fellowship Grant, he was a 1997 recipient of the Ohio Arts Council Individual Artist Grant and the 2007 Maine College of Art Roderick Dew Travel Grant. He has  also received a Golden Light Award for the Top 100 Photographers by the Maine Photographic Workshops in 1997. Jonathan has been a full time photography instructor at Tri-C since 2003.
Bill Whetsel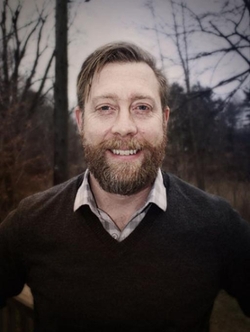 Bill Whetsel is an Assistant Professor in Visual Communication & Design where he teaches Game Design, 3D Design and Visual Communication. Bill has worked as a Designer, Developer, Technology Advisor and Education Consultant. He has worked with private industry, academic institutions and government organizations including; Hasbro, Cleveland Institute of Art and the Centers for Disease Control. He joined the faculty at Tri-C in 2003 where he developed the 3D Design curriculum and more recently, launched the Game Design program. He has a BFA in Electronic Art from University of Cincinnati, an M.Ed. in Education from Cleveland State University and is an active member of the International Game Developers Association. His interest in Design, Technology and Education stems from the belief that learning empowers individuals to invent their own future. As an Educator, he continues to explore new ways to engage students using the framework of Game Design to explore creative design, emerging technology and meaningful play.