Faculty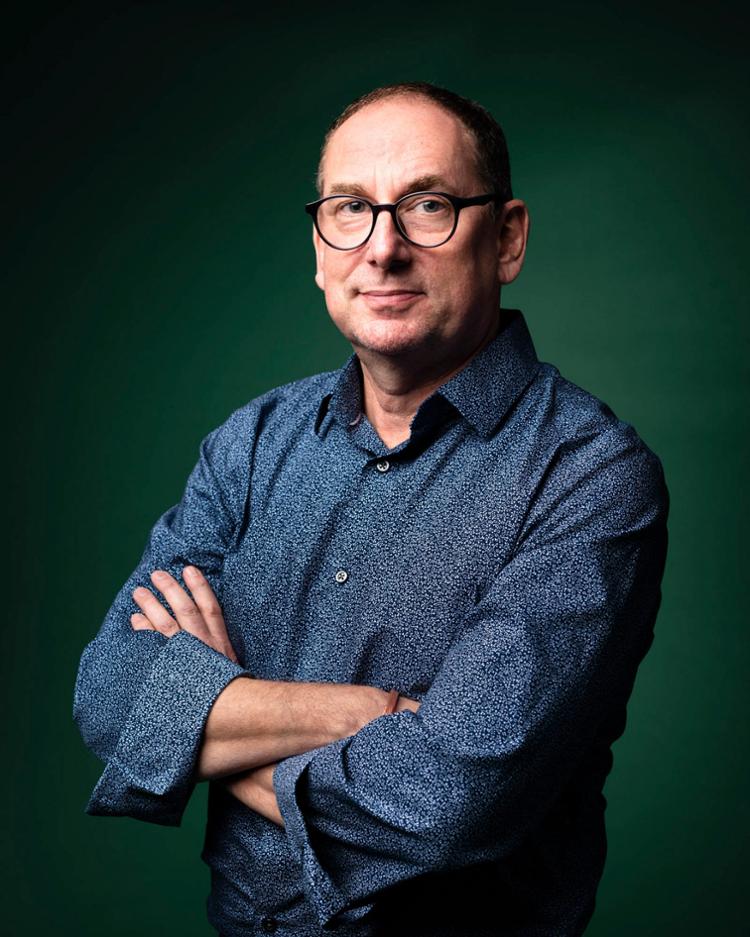 Jonathan Wayne, Associate Professor / Faculty Coordinator
Jonathan Wayne is a native Clevelander whose background in forestry and geology informs both his photographic and sculptural works. He received his Bachelor of Fine Arts in Photography from the Cleveland Institute of Art in 1988 and his Masters of Fine Arts in Studio Art from the Maine College of Art in Portland 2008. In addition to the 2011 Creative Workforce Fellowship Grant, he was a 1997 recipient of the Ohio Arts Council Individual Artist Grant and the 2007 Maine College of Art Roderick Dew Travel Grant. He has  also received a Golden Light Award for the Top 100 Photographers by the Maine Photographic Workshops in 1997. Jonathan has been a full time photography instructor at Tri-C since 2003.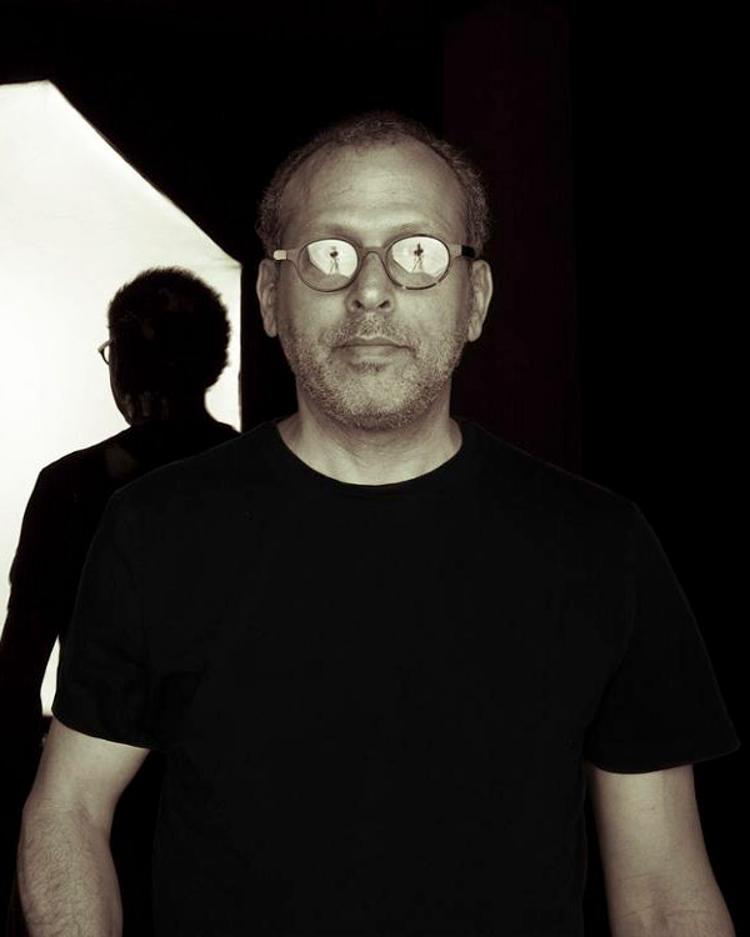 Daniel Levin, Associate Professor
Daniel Levin is a photographer, a curator and a conceptual artist. Levin received his MFA in visual art from the Vermont College of Fine Art and his Bachelors of Fine Arts from The Rochester Institute of Technology. He is a tenured Associate Professor of photography at Tri-C, where he has taught since 2002. He is regularly a guest lecturer, panelist or juror on topics regarding society and the arts.

Levin's works include in part; Amnon Weinstein: the Luthier who Returned the Violins of the Holocaust to the Living, Perspectives Examined via the site-specific Camera Obscura, Organizational Successes and Failures of Post-Katrina Mississippi, Fatherhood, Walls as Metaphor for Divided Philosophies, and an art film exploring creative thought entitled The Root: From Dishes to Synapses.

Recent curatorial projects include: Impermanence: a rephotographic survey, and Solomon Iudovin 1912-1914: Photographer of the Pale of Settlement.

He has been commissioned to make portraits of many well-known figures around the globe, including in part; Joshua Bell, President George H. W. Bush, I.M. Pei, Prime Minister Margaret Thatcher, Idan Raichel, First Lady Barbara Bush, Jann Wenner, Governor Mario Cuomo, Martin Sheen and Senator John Glenn.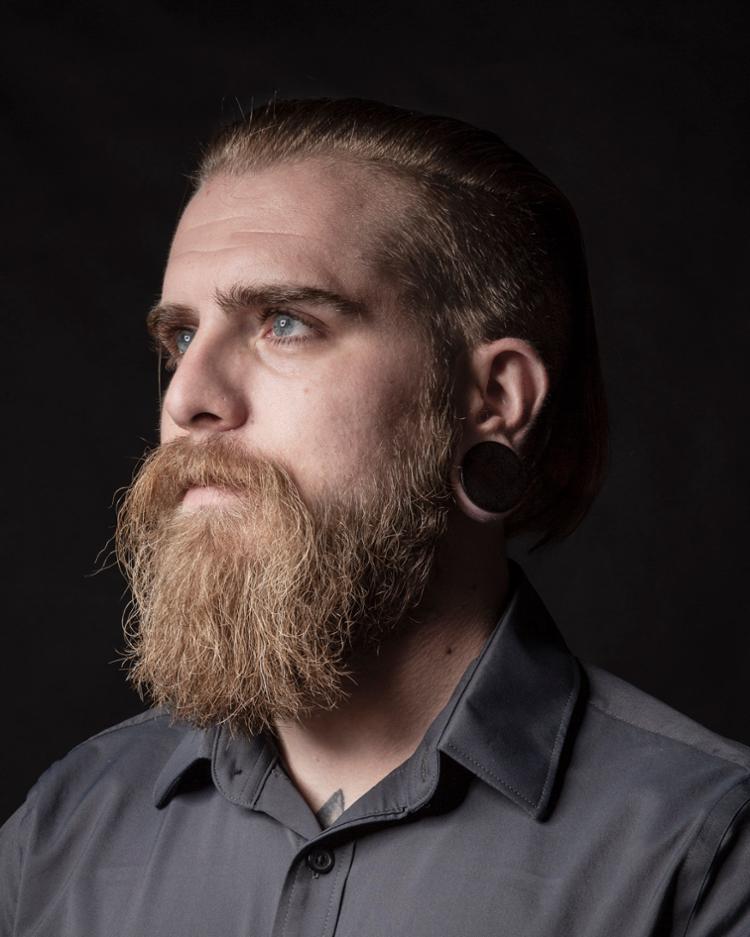 Joseph Minek, Adjunct Faculty
Joseph Minek is an artist and educator based in Cleveland Ohio. Joseph received his Masters of Fine Arts degree in Photography & Film from Virginia Commonwealth University and his Bachelor of Fine Arts degree in photography from the Cleveland Institute of Art. He has exhibited his work nationally and internationally in spaces such as the Cleveland Museum of Art, Galerie Kornfeld, Gallery 1/1, and Denny Dimin Gallery. His book "Open in Total Darkness" was published in 2018 through Outlandish Press. Joseph's studio practice centers around the possibilities of photographic material to begin a conversation about photography's own making what defines an image as photographic.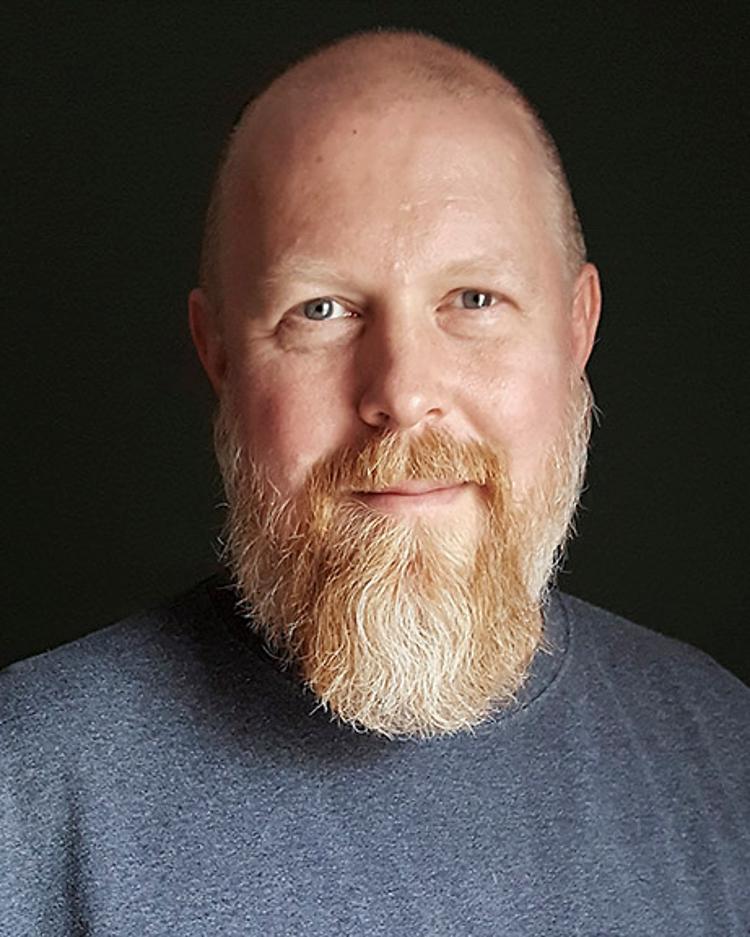 Eric Vaughn, Adjunct Faculty
Eric Vaughn is an artist, educator, and photographer. Born in Mississippi, raised in Northeast Ohio, he earned an AA from Lakeland Community College, a BA in Humanities from Ursuline College, and a MFA in Studio Arts from Maine College of Art. Eric received a 2017 Individual Excellence Award Grant from the Ohio Arts Council. In 2016, he was selected to execute a public art commission resulting in a 20ft. x 30ft. mural; awarded a Baie Ste Marie Residency in Nova Scotia, Canada; and selected as a winner of Life Framer's "Street Life" theme. Eric began producing commercial photography in 1993, teaching college level photography courses in 1998, and his artwork has been exhibited via solo exhibitions, curated group exhibitions, and juried group exhibitions.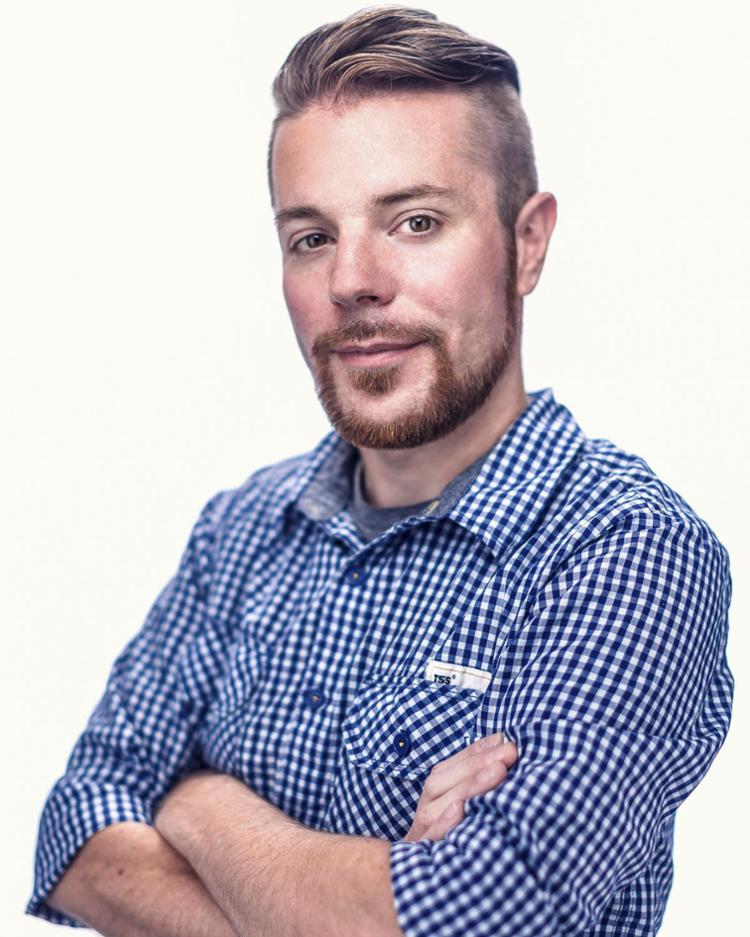 Tim Smith, Adjunct Faculty
Timothy Smith is a commercial photographer working at TRG Studios in Cleveland. Through his work at TRG Tim has won multiple AIGA and ADDY Awards. Clients include Nestle, Hoover, Moen, Nike, Sherwin Williams, Swagelok, Summa Hospitals, Great Lakes Theater Festival, Cleveland Browns, Things Remembered, Goodyear, Progressive Insurance, countless others and every major Cleveland advertising agency. Tim's personal work is documentary in style with a focus on the manufacturing past and consumer culture in the cities that have grown and in some cases died around these industries. This work has been exhibited in numerous group and solo shows in the Northeast Ohio area. In addition to his commercial work at TRG, freelance clients and personal projects Tim also teaches advanced Photoshop and commercial studio photography at Cuyahoga Community College. Tim received his Bachelors of Fine Arts at The University of Akron.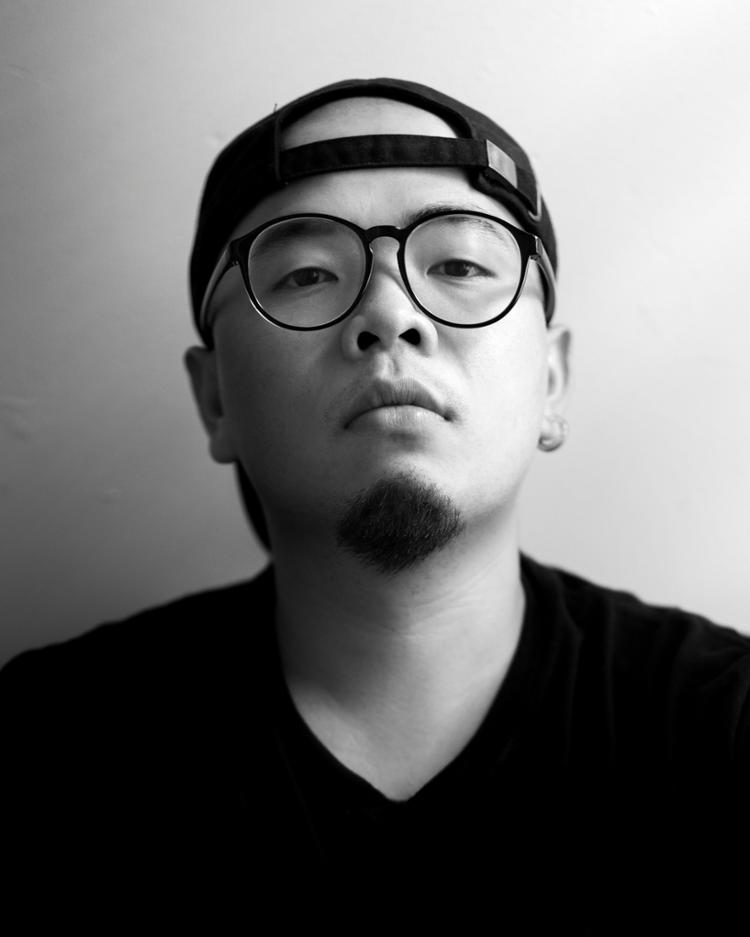 Yiyun Chen, Adjunct Faculty
Born and raised in Guangdong, China. Yiyun Chen is an Artist based in Cleveland OH.  Yiyun received his MFA photography and related media from Rochester Institute of Technology. He also received the Theodore Chapman and William A. Reedy Endowment Scholarship in support of his graduate work from RIT. He holds the Bachelor of Arts from Cleveland State University and was invited into the Post Bac program at Cleveland Institute of Art where he continued his studies in photography and video. Yiyun is currently focusing on his art practice dealing with the exploration of image, moving image and text.

Since 2010 he has been in over 15 exhibitions and has received numerous awards and scholarships for his creative work –  most notable in 2016 he received an honorable mention from the International Photography Award in Los Angeles, CA  and in 2017 his artwork was included in an exhibition in Rome, Italy.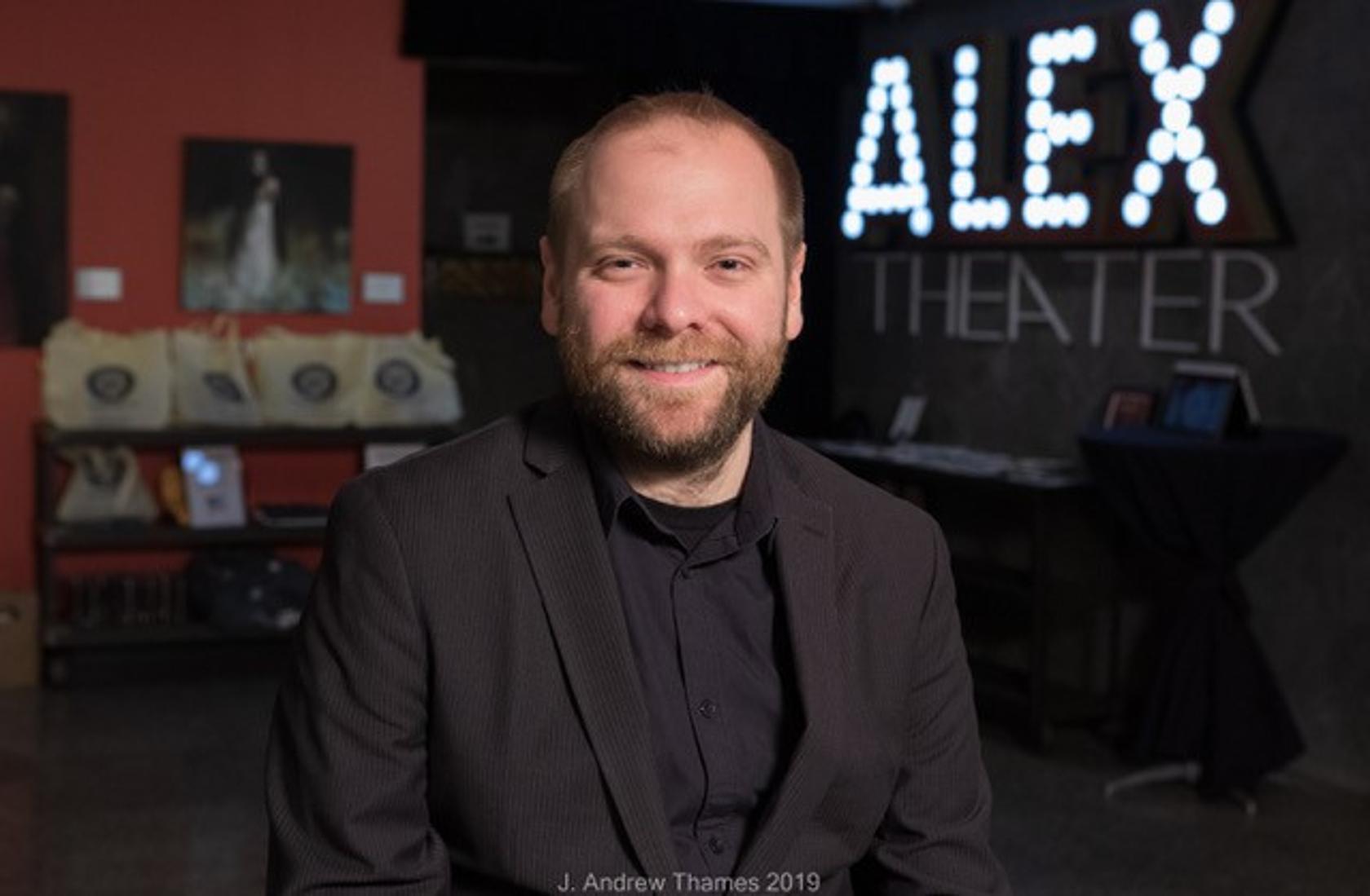 Mike Suglio, Adjunct Faculty
Cleveland native Michael Suglio is the creator and director of the "Short. Sweet. Film Fest." Suglio earned a Master of Business Administration from Case Western Reserve University's Weatherhead School of Management. He has produced and directed a feature film and several short films and music videos, and he serves on the Board of Directors of Independent Pictures, which hosts the Ohio Independent Film Festival.
Steven Mastroianni, Adjunct Faculty
Steven Mastroianni is an artist, photographer and musician living and working in Cleveland. As a professional photographer he works in both digital and traditional film media, specializing in portraits and events. His artwork has been exhibited in many regional galleries and combines elements of drawing, printmaking and photo-chemical related techniques. His work is included in the collections of University Hospitals, The Cleveland Clinic, as well as many private collections. View Steven's artwork at www.stevenmastroianni.com
Alison Brady, Adjunct Faculty
Alison Brady is a Cleveland native who recently relocated to her hometown after working as an artist for the past 15 years in Brooklyn, New York. After receiving her MFA in Photography, Video, and Related Media from the School of Visual Arts in New York, Alison has done dozens of solo and group shows, earning praise from New York Magazine, Time Out, and The New York Times. Of one of her first earliest solo shows, The New York Times' chief art critic Roberta Smith wrote, "Ms. Brady's work deals rather explicitly and hilariously with the female predicament." That same year, Alison was named one of the top emerging artists in the world by the Saatchi Gallery in London. She continues to exhibit nationally and internationally, and her photography is featured in many private and public collections, including Elton John's collection and the West Collection. In addition to her studio work, Alison has directed photo shoots for a number of commercial and editorial clients, from Marc Jacobs to Tom Tom Magazine and Lady Gunn.
Josh Foster, Adjunct Faculty
Ann Walsh, Adjunct Faculty