Captioning & Court Reporting Program
Program Info:
What is Captioning and Court Reporting?
It's the ability to listen to the spoken word and accurately transcribe it into digital text. If you like to text, talk and utilize technology, this career is for you.
Tri-C's Captioning and Court Reporting program offers one of the most recognized and sought after two-year degree and certificate programs in the country. It allows students to choose a learning path that fits their lifestyle – steno writing, voice writing, digital reporting and/or transcription – completely online.
Currently, it is one of the most in-demand professions in the country. In courtrooms, boardrooms, conference rooms, classrooms, sport complexes and other venues, there is a growing need.
Program graduates typically have a job waiting for them with average starting salaries around $45,000 and the potential to earn more than $100,000 annually. Steno writers, voice writers, digital reporters and transcriptionists have the ability to maintain flexible work schedules, enabling them to fulfill family responsibilities and personal endeavors while pursuing exciting, lucrative careers. You can even work from home. This is exciting news to those of you who are attentive, focused, and driven!
What's Your Choice?
Three paths to a career in Captioning and Court Reporting:
Steno Writing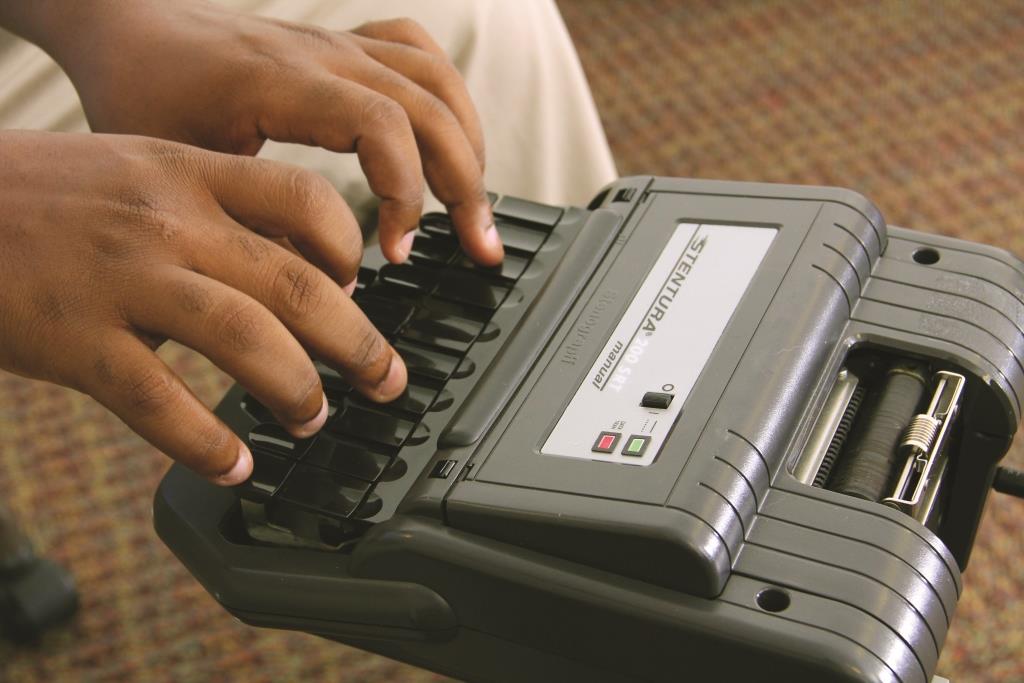 Love to text? Steno Writing is the track for you. Turn your typing and texting skills into a fantastic career. Steno writing is the term used to describe depressing the stenotype machine keys simultaneously to capture and transcribe the words of the speakers.
Steno Machine Scholarship: A two-year steno machine scholarship opportunity is available for local students based on enrollment and supply. Please reach out for more details.
Voice Writing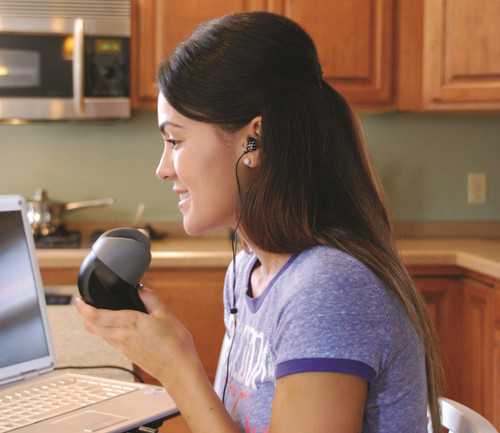 Love to talk? Voice Writing is the track for you. Turn your talking and listening skills into a great paying career. Voice Technology uses speech recognition equipment and specialized software to translate speech into text.
Digital Reporting and Transcription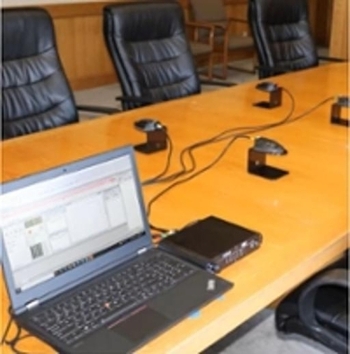 Love technology and law? Digital Reporting and Transcription is the track for you.  Turn your technological abilities, attention to detail, and love of the legal profession into an exciting career.  Capture the record utilizing state-of-the art digital technology and equipment to create verbatim transcripts of the event. 
SCHOLARSHIP FUNDS AVAILABLE