Testimonials
Read what employers and graduates, both locally in Cleveland and nationally, are saying about the Captioning and Court Reporting program here at Cuyahoga Community College.
Employers

"Tri-C provides the attractive combination of both the academic environment and pleasant campus setting along with the very reasonable price point that only a community college can provide."
Charles Cady, Owner, Cady Reporting Services
www.cadyreporting.com

"I prefer to hire Tri-C court reporting graduates, because they are so well prepared, and this makes their transition from student to reporter easier." 
Carol D. Hill, Owner, Carol D. Hill & Associates

"Margaret became the main voicewriter in my business only a few months after leaving Cuyahoga Community College. She handles the most challenging assignments and assists in the training of other voicewriters. Her skills are awesome!"
Bill Graham, Owner, SpeechText Access
www.speechtextaccess.com

"Being an online student at Cuyahoga Community College has been an amazing life-changing experience. The instructors with the voicewriting program are knowledgeable about the profession and the technology, supportive of any goals or ideas students may possess and are very accessible for any immediate needs students may have. The real-time writing technique that is presented in class is most beneficial to the student and will be the skills needed to perform high accuracy in today's job market. Choosing this career has been the best decision I have ever made in my lifetime."
Margaret Downs, Owner, Premier Visual Voice
www.premiervisualvoice.com
Graduates

I spent a lot of time researching schools that offered a voice writing program. I was impressed with Tri-C's Captioning and Court Reporting program and the many different program options provided. Not only was the program affordable, but I could tell the training would be extensive and thorough. I had not been in college for over twenty years, but I was encouraged by every professor every step of the way. Their constant faith and belief in me gave me the courage never to falter, and if I did for a moment, I was able to get up and keep going. I can't say enough great things about this fantastic program. I am already bragging and so proud now to be a graduate of this program. 
Lovey Evans, Graduate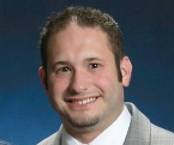 "The education I received at Tri-C unequivocally placed me where I am today, thriving in my career in the court reporting industry here in Columbus, Ohio.  The educational environment of my phenomenal teachers and the academic structure at Tri-C enabled me to reach for the stars and grab them many times over! 
Also, teaching court reporting after graduation has given me an extra level of professional satisfaction and success to which there are no words to describe. Giving back has been quite a treat and an unexpected bonus! Thank you, Tri-C, for the outstanding education and fantastic journey! I've never been happier."
William P. Zaremba, Graduate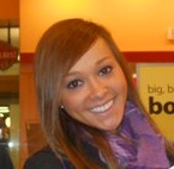 "I highly recommend the court reporting program at Tri-C. Each of the teachers are knowledgeable in the court reporting field and have had past or current experience in the profession. I'm glad I picked Tri-C for court reporting school!"
Sarah Drown, Graduate