Meet the Encore Team

Suzanne Ortiz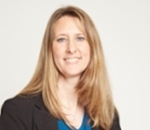 Director, Open Enrollment Programs
Manages Professional Development at Corporate College®, Encore and Community Education

Working with the Encore program is an invaluable experience. Not only do we work with exceptional instructors and participants, but everyone is dedicated to the program's purpose — to educate and be a part of an experience that exists because of the love of learning. We enjoy giving individuals the opportunity to learn what they have always wanted to learn and to meet new people who have the same interests they do. Encore is valuable because of everyone who is a part of it — both internally and externally.  Thank you, everyone!
Fran Tomba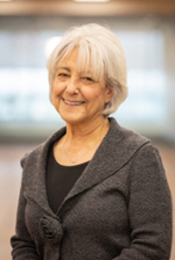 Program Coordinator, Community Education
Coordinates Community Education and Encore
I love working in the Encore 55+ Learning Program. It is so inspiring to hear students say what a wonderful program it is and how they look forward to attending. Not only is it a wonderful social occasion for them, demonstrated by the hugs and kisses everyone gets when new sessions start, but also a learning experience that keeps them enriched and engaged in body and mind.
It is exciting to hear such positive feedback from the many folks who attend Encore year after year. Our participants are our best form of advertisement. Most new participants have learned about Encore from family and friends.

When explaining the features and benefits of Encore to potential students, it is such a thrill to hear them remark what a great value the program is and how they cannot wait to get started.
Traci Lyons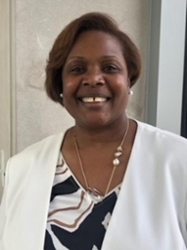 Program Coordinator, Open Enrollment Programs
Coordinates Professional Development at Corporate College® and Encore
I look forward to working closely with Encore participants because of their strong desire for personal enrichment. Observing the interactions between participants and their instructors highlights the importance of lifelong learning. I know I'll enjoy the opportunity to enrich my career as I work with this special group of individuals. I'm excited to help connect adult learners with the Tri-C community through the Encore program.
Terri Kroboth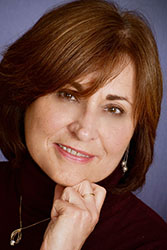 Encore Campus Fridays Site Facilitator
Western Campus
 
The Encore program provides adults 55 and over an opportunity to remain relevant in today's fast-paced world. I especially enjoy the interaction between instructors, participants and College administration at Tri-C's Western Campus. Just being on a college campus is energizing to me — it's almost like taking a mini vacation once a week. No books, no homework and no tests necessary.
Anne Stottler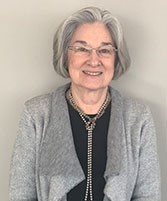 Encore Campus Fridays Site Facilitator
Eastern Campus


This is my 15th year as an Encore site facilitator. As I look back over the years, so many things stand out as rewarding experiences. I cherish all the wonderful friendships I have made with so many people with so many diverse life skills. I am encouraged by the enthusiasm that our students have for enriching their lives by taking our classes. The dedication of our wonderful staff and instructors have to improve the program and creating the best experience for students is evident in every new session. Though there are challenges, somehow we always make it through — together.