Encore 55+ Learning

Welcome to Encore 55+ Learning
Registration is open for the Spring 2022 session!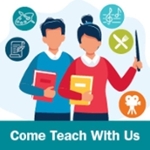 Encore Campus Fridays
Welcome back to campus! Click on a campus name to view course offerings and register.
New to Encore Campus Fridays? Due to COVID-19 protocols and limited on-campus staff, New Student Orientation has been recorded to answer frequently asked questions and help you navigate the campuses. View the 23-minute video here.
Encore On-the-Go
Choose from a variety of virtual courses offered via Webex.
New to Encore On-the-Go? Not familiar with Webex? Don't worry! Technology sessions will take place a week before each course start date. Sign up for a session or view this 8-minute overview.
Neighborhood Scholars
In cooperation with community partners, Encore presents opportunities for personal enrichment at locations throughout Greater Cleveland. Virtual classes are also available.
An Introduction to Encore 55+ Learning
Additional adult learning programs: