Procedural Justice Training: Crisis De-Escalation and Confronting Racial Bias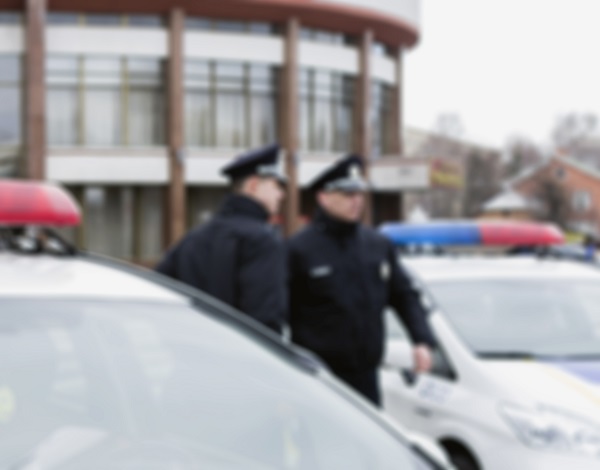 In response to the community's demand for police reform, Tri-C's Public Safety Center of Excellence formed a committee to develop meaningful and responsive modules that take a proactive approach toward training law enforcement officers. Local law enforcement instructors and community professionals partnered to create an innovative training program that aims to deter — and ultimately stop — the excessive use of force and change the culture within policing. Training incorporates lecture, discussion and hands-on practice of new skills and techniques.
This course is currently not being offered.
Program Features
Four video training modules and one in-person, scenario-based training session (scenario-based session only offered through Aug. 19, 2021).

Videos are on-demand and can be watched at your convenience

Each module is two hours and contains one or two courses for a total duration of two hours.

We recommend completing all courses in a module at the same time

Practice skills and techniques in a hands-on, scenario-based training session.

Receive Certificate of Completion.

Currently, open for free to law enforcement departments within Cuyahoga County only.
Module Descriptions
Module 1

Introduction and Overview to Blue Courage: The Heart and Mind of the Guardian (one hour)

Highlights the importance of respect, service, justice and fundamental fairness in maintaining the nobility of policing. Emphasis is placed on strong customer service and understanding the value of building and maintaining relationships with people in the community. Explore how collaborative partnerships between police and community members are necessary to facilitate communication and problem-solving in order to decrease crime, as well as the fear of crime.

Instructor
Elijah Baisden III, M.S.
Police Academy Commander, Cuyahoga Community College
Sergeant (retired), Cuyahoga Community College Police Department
Prior Service (Sergeant), East Cleveland Police Department
Prior Service, Cleveland Heights Police Department
 
Law Enforcement's Role in Mass Gatherings, Protests and Riots (one hour)

Presents standard procedures for managing emergency operations in the field during mass gatherings, protests and riots. This includes, but is not limited to: understanding the First Amendment rights of citizens and the media; how to enforce the law while protecting the rights of citizens and the media; and demonstrating, understanding and explaining the duties and responsibilities of a supervisor and line officer during these incidents.

Instructors
Ellis Johnson Jr., M.A.
Commander (retired), Cleveland Division of Police

Shawn Smith
Lieutenant, Cleveland Division of Police
OPOTC Certified Commander

Module 2

Bias-Free Policing (two hours)

Promotes the understanding of implicit and explicit biases, how biases can be mitigated, and how biases can impede successful policing.

Instructor
George Lichman
Chief, Rocky River Division of Police

 
Module 3

Police Reform (two hours)

Challenges law enforcement officers to assess their intellectual and emotional transition from the police academy to their current position. Identify aspects of the cynical police officer and describe what happens to an officer's mindset when experiencing the long-term effects of hypervigilance.         

Instructors
Jack Hall
Chief of Police, Westfield OFIC Police Department
 
Stephanie Hall, B.A., J.D., LL.M.
Chief Housing Court Bailiff, Cleveland Municipal Housing Court


Module 4

Profiles of People in Crisis (an hour)

Raises awareness of challenges that arise when interacting with people in crisis, particularly behavioral health issues that can impact law enforcement response. Also covers the impact of race on interactions between officers and the public and increases empathy and understanding regarding the concerns of family members and people with lived experience.       

Instructor
Carole Ballard, M.S.S.A., LISW
Director of Education and Training, ADAMHS Board of Cuyahoga County

Communication and De-Escalation: Gaining Compliance (an hour)

Provides an overview and basic understanding of the biological and psychological factors that impact an officer's ability to gain compliance during a tense encounter. The simple techniques presented to increase the chances of a positive, nonviolent response or outcome and decrease the need to use force.              

Instructor
Greg Truhan, M.S.
Senior Special Agent (retired), U.S. Secret Service


Scenario-Based Session
 
Practice the techniques and skills learned in the modules. Scenarios involve instructors, assessors and actors covering the topics of communication and de-escalation; mass gatherings, protests and riots; police reform; bias-free policing; and community-oriented policing. Hands-on training occurs at the Simulated Scenario Village on Cuyahoga Community College's Western Campus in Parma.

Facilitators
All module instructors
Cost
Cuyahoga County departments: Free*

Out-of-county departments: Not available at this time
*Cost subject to change without notice.
Registration
This course is not currently being offered.