Drone Training Programs

Drones, or Unmanned Aerial Systems (UAS), have many applications including agriculture, architecture and construction, conservation, delivery, emergency services, engineering, environmental monitoring, homeland security, media, training and wireless internet access.   Tri-C® offers a variety of options for drone training.
Drone Training Options
Open Enrollment Courses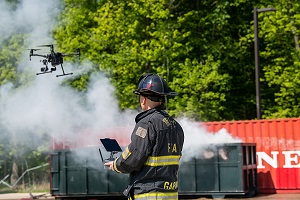 Introduction to Drone Operations (Drone Academy)
This one-week drone operator course will introduce first responders to drone technology, including its capabilities and uses in law enforcement and other emergency response situations. Participants must be law enforcement, fire or other type of first responder.
Contract Training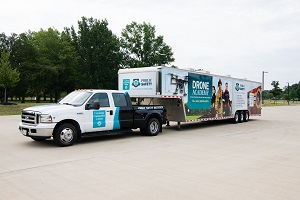 Group or department training

Mobile Drone Academy
Our instructors and equipment come to you!
Advanced Training Course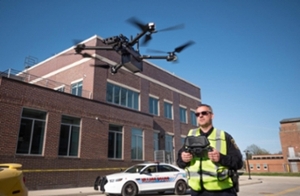 Advanced UAS (Drone) Operations for Public Safety
This two-day training course helps public safety UAS pilots take their skills to the next level. Participants engage in lectures and hands-on learning during the day and sharpen their piloting skills at the Simulated Scenario Village in the evening.
View Courses and Register
Course Content
Open Enrollment and Contract Training Courses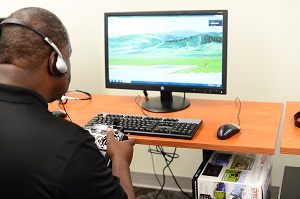 Classroom training in flight plans, safety, applications, maintenance, laws and regulations, and data management.
Drone simulations.
Flight training using either law enforcement, fire and emergency response scenarios or industrial scenarios.
Advanced Training Course
Classroom training introduces students to:

Thermal infrared technology
Search tactics and strategies
Night operations
Tactical operations (SWAT, interior search, etc.)

Comprehensive, scenario-based, hands-on flight training.
Instructors
Our certified expert flight instructors have worked as police officers, firefighters or paramedics, or have used drones in industrial settings.
Program Cost
Drone Academy               $699
Other fees or discounts may apply for contract training (groups of six or more). Contact program administrator for pricing and availability.
In the News
WKYC - November 2, 2017 - Drones becoming a new tool for crime fighting