Pre-Recruit Physical Training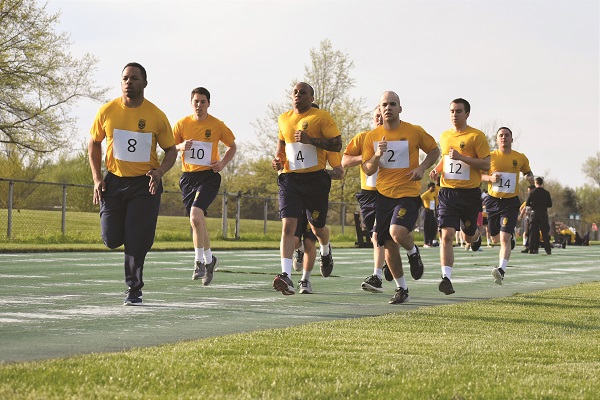 Passing the Tri-C Police Academy Physical Fitness Assessment can be challenging. To get you ready for the test, we offer up to 15 sessions of pre-recruit physical training on Tuesday and Thursday evenings from 6 p.m. to 8 p.m. and Saturday mornings from 9 a.m. to 11 a.m. at the KeyBank Public Safety Training Center on the Western Campus.
Benefits
Train to pass all three Physical Fitness Assessment events

Attend as many sessions as you can

Learn about injury prevention and get tips on fueling your body for success
Cost
Attend all sessions (or as many as you can) for just $230. 
Upcoming Dates
| | | |
| --- | --- | --- |
| 3/23/2021 | Tuesday | 6 p.m.- 8 p.m. |
| 3/25/2021 | Thursday | 6 p.m.- 8 p.m. |
| 3/27/2021 | Saturday | 9 a.m. -11 a.m. |
| 3/30/2021 | Tuesday | 6 p.m.- 8 p.m. |
| 4/1/2021 | Thursday | 6 p.m.- 8 p.m.. |
| 4/3/2021 | Saturday | 9 a.m. -11 a.m. |
| 4/6/2021 | Tuesday | 6 p.m.- 8 p.m. |
| 4/8/2021 | Thursday | 6 p.m.- 8 p.m. |
| 4/10/2021 | Saturday | 9 a.m. -11 a.m. |
| 4/13/2021 | Tuesday | 6 p.m.- 8 p.m. |
| 4/15/2021 | Thursday | 6 p.m.- 8 p.m. |
| 4/17/2021 | Saturday | 9 a.m. -11 a.m. |
| 4/20/2021 | Tuesday | 6 p.m.- 8 p.m. |
| 4/22/2021 | Thursday | 6 p.m.- 8 p.m. |
| 4/24/2021 | Saturday | 9 a.m. -11 a.m. |