Meet Our Staff
Metropolitan Campus
Melissa Swafford, Director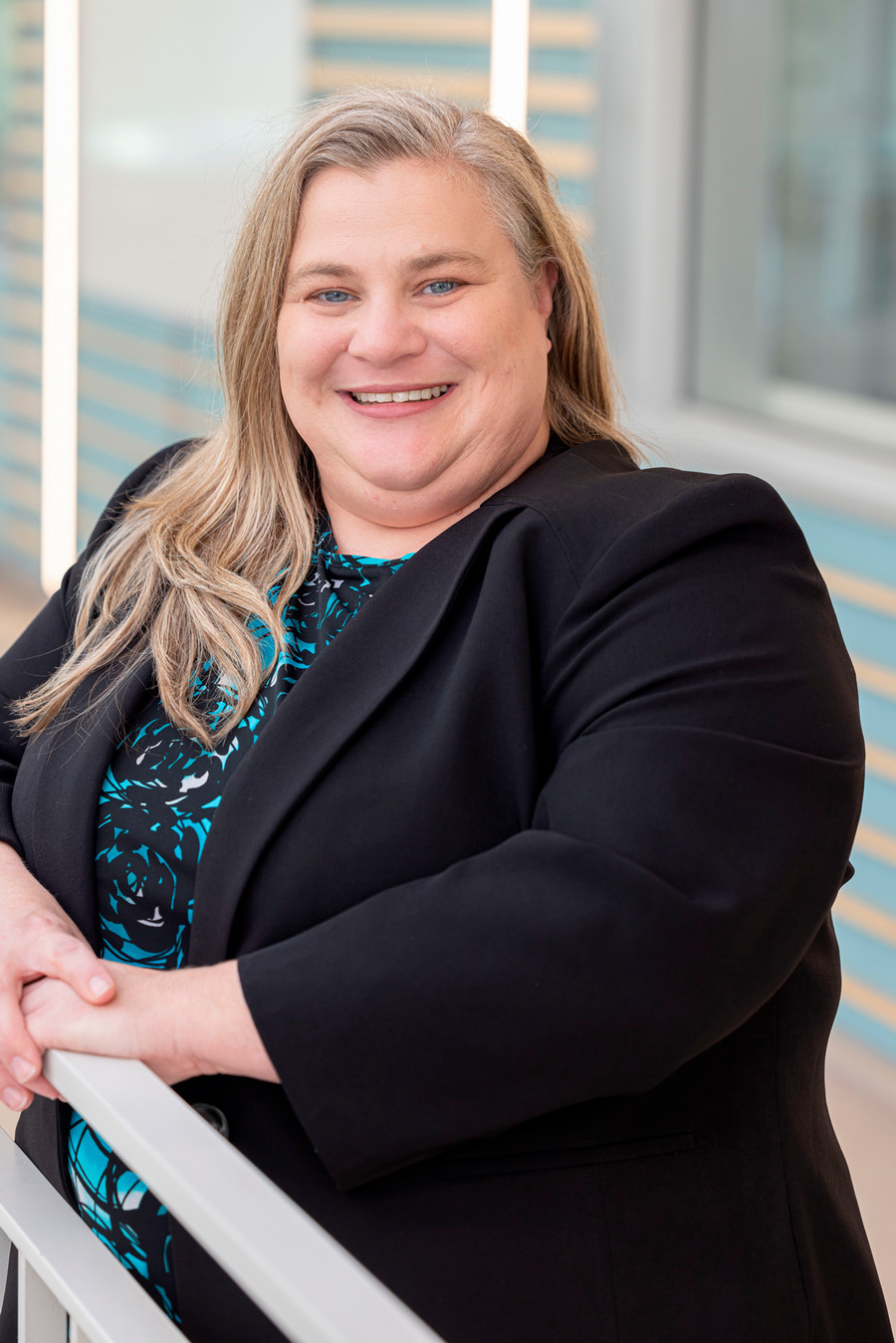 Melissa Swafford's future really did begin at Tri-C — her parents met in a Tri-C accounting class, and she spent time in the daycare center while her mother attended classes at the Western Campus. In 2011, Melissa joined the College as Student Life coordinator at the Metropolitan Campus. Prior to becoming Transfer Center director, she served as interim director of Student Life, Recreation and Athletics and director of Student Engagement at the Eastern Campus and as manager of the Metro Campus Transfer Center.
Melissa holds a B.A. in biology from Kent State University and an M.A. in college student personnel from Bowling Green State University. After completing her graduate degree, she visited more than 35 colleges and universities across the country as a consultant for Phi Sigma Pi. She also served as director of student activities and Greek life at Marietta College and as assistant director for student and recent graduate programs at Kent State University.

Past president of the Ohio Transfer Council, Melissa advocates for equity in transfer with her colleagues at four-year schools and actively engages with the National Institute for the Study of Transfer Students (NISTS) as a member of its National Transfer Student Week Planning Committee and conference session proposal reviewer.

She has presented at numerous professional conferences including NISTS; the Ohio Undergraduate Education Conference; National Institute for Staff and Organizational Development, Ohio Transfer Council and NASPA Student Success in Higher Education conferences; Tri-C Faculty Colloquium; and Ohio Association of Two-Year Colleges conferences.
When not at work, Melissa enjoys spending time with her 10-year-old son, Owen, and husband, Mark. She is currently the reigning household champ in MLB: The Show, Mario Tennis Aces, Mario Kart 8 Deluxe, Mario Golf and Super Smash Bros. During football season, you will either find her at the game with her dad or watching it with her son. True crime shows, podcasts and books are her preferred distraction from day-to-day life.
HerBrina Shepherd, Transfer Specialist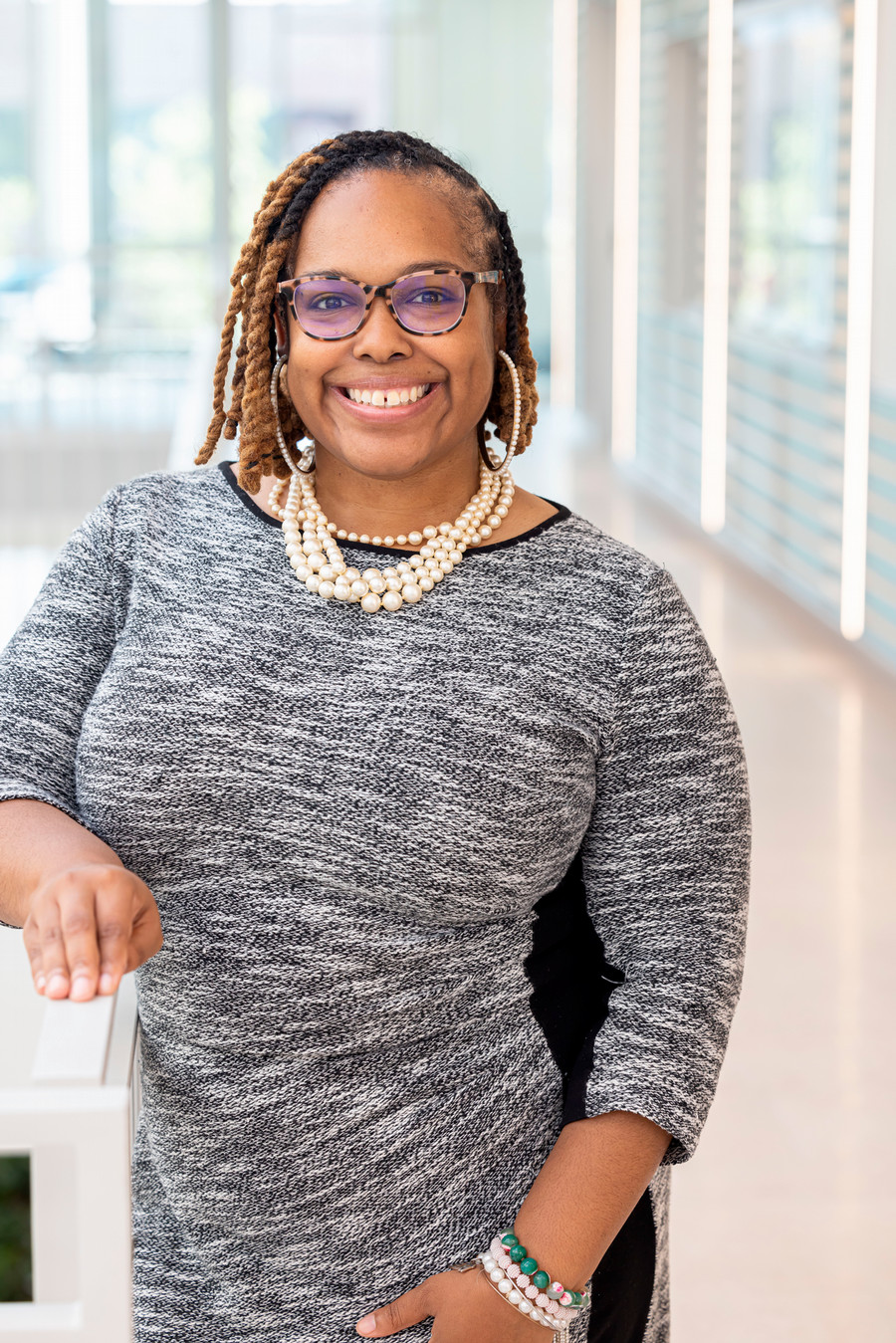 HerBrina Shepherd's Tri-C journey began in 2017 when she joined the College as a Student Life coordinator. Since then, she has also served as a student success specialist, an admissions specialist and as engineering program manager. She is part of several committees and programs including the Stand for Racial Justice alliance, Leadership Integration for Tomorrow and the Black American Council, to name a few.

HerBrina earned a Bachelor of Arts in communication from The Ohio State University and a Master of Science in college student personnel administration from the University of Central Missouri. She has lived and worked all over the Midwest: in Michigan (Hope College), Illinois (Illinois State University), Indiana (Butler University) and Ohio (Muskingum University, The College of Wooster and, of course, Tri-C).

Inspired by Maya Angelou, HerBrina's mission in life is not merely to survive, but to thrive — and to do so with passion, compassion, humor and style.

A woman of her word, filled with purpose, devotion and diligence, HerBrina looks for and creates opportunities to be of service to others. Her passion for education and literacy is evident through her community service and her work as a higher education professional. She belongs to the Alpha Omega chapter of Alpha Kappa Alpha and serves on the boards of Maple Education Foundation and the Young Professionals Kids Book Bank. She has also been a mentor and volunteer for College Now, True2U and Cuyahoga County Public Library.

From enjoying Tiffany D. Jackson's latest book to working on her fitness, HerBrina's voracious appetite for life is undeniable!
Eastern Campus
Gayle Bruno-Gannon, Transfer Specialist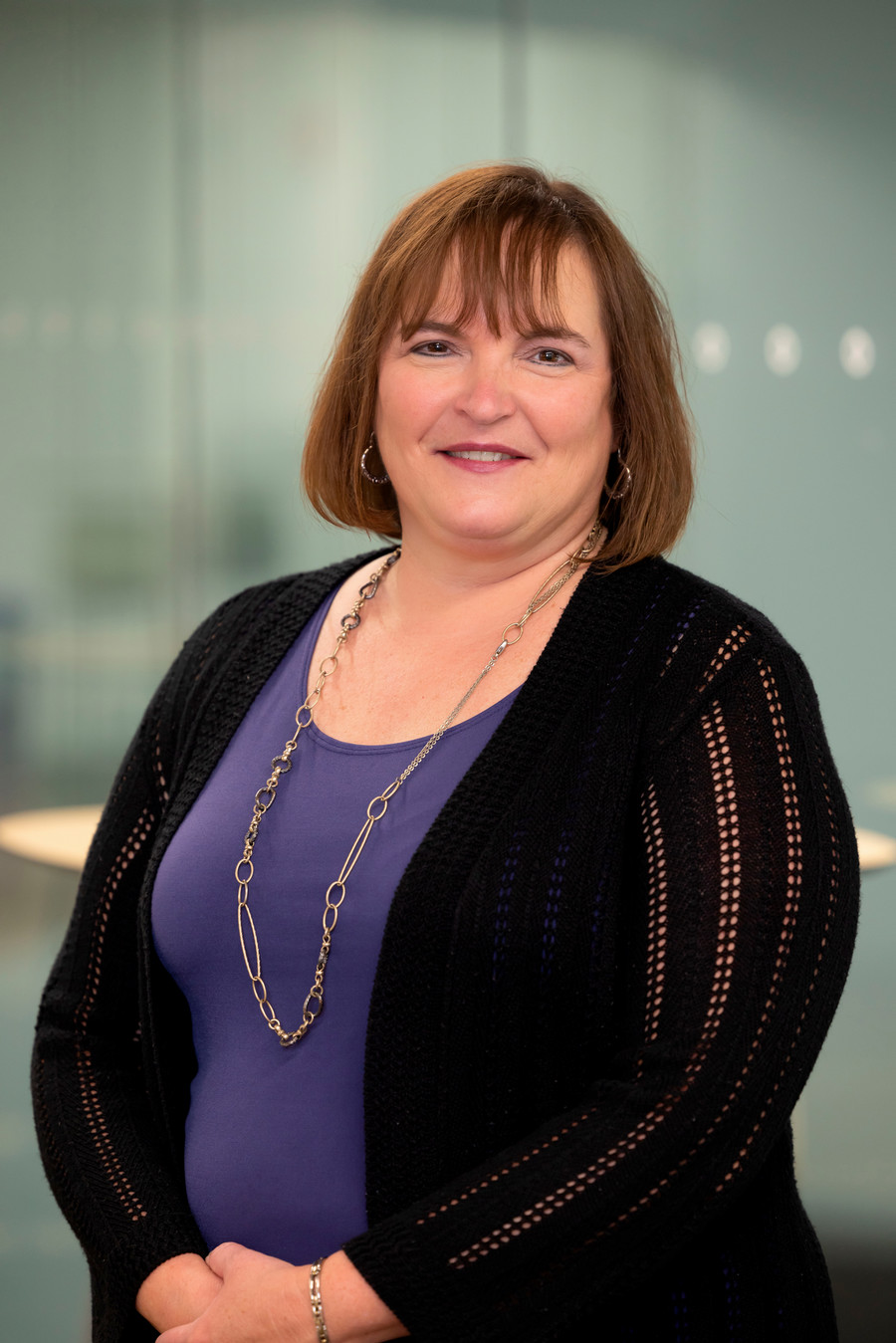 Gayle Bruno-Gannon joined Tri-C in January 2022 and looks forward to working with students in the Transfer Center while learning about all the great things the College has to offer. She holds a Bachelor of Arts in social work from the University of Toledo and a Master of Science in education with a concentration in college student personnel and counseling from the University of Dayton.
Gayle's higher education experience includes service as outreach program coordinator at Kent State University, assistant to the dean of graduate business programs at John Carroll University, student services specialist at Cleveland State University, partnership site coordinator at Hiram College and academic advisor at The University of Akron. She has taught freshman orientation and professional development courses at Kent State University and has advised both traditional and nontraditional students in various academic programs.  
Her advice to students is to take advantage of the many great opportunities afforded to you, to get to know your professors, and to not be afraid to ask questions. If you're determined to learn, no one can stop you! 
Westshore Campus/Brunswick University Center
Allison Morgan, Transfer Specialist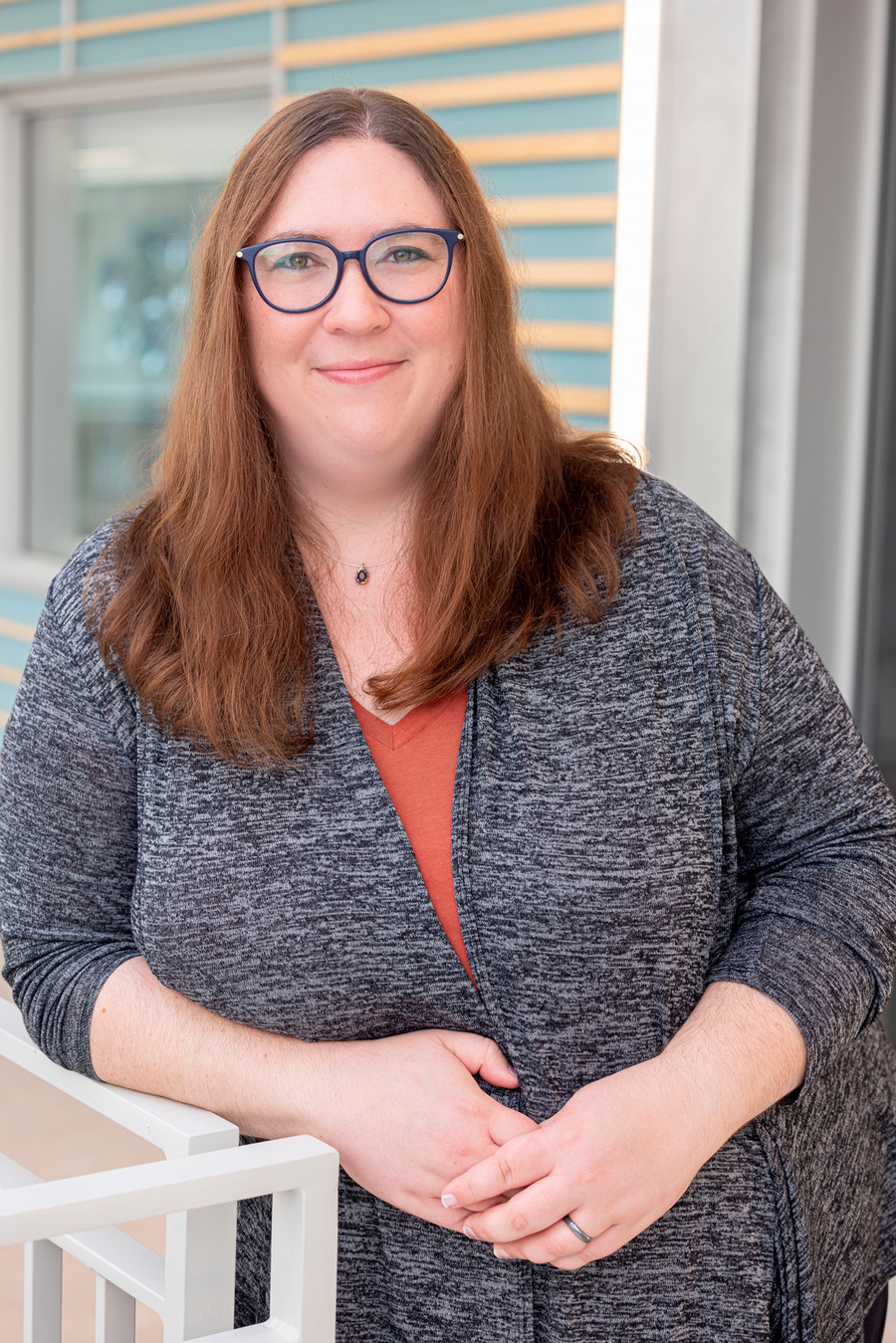 Allison Morgan joined Tri-C in May 2022. She holds a B.A. in art history from Canisius College in Buffalo, New York, and an M.A. in art history from Case Western Reserve University (CWRU).
From 2015 to 2021, Allison served as program manager for the Cleveland Humanities Collaborative at CWRU, where she supported local community college students as they completed their associate degrees and applied to CWRU and then served as their advisor once they transferred. She also served as staff advisor for CWRU's Alliance for Nontraditional and Transfer Students and was a member of the university's food insecurity task force. Most recently, she was the assistant dean for academic support at Oberlin College and Conservatory.
"I definitely got the 'transfer bug' during my time at CWRU, and I've seen how transfer can literally change lives," she said. "I'm so happy to be working with Tri-C students again!"
Outside of work, Allison spends time with her husband, Dave, and their two dogs, Zelda and Indiana Bones. She is an avid reader of fantasy and historical fiction, and she loves traveling and visiting museums. Originally from Philadelphia, she has managed to balance cheering for the Phillies and the Eagles alongside her adopted teams, the Guardians and the Browns.
Western Campus
Jamie Zahler, Transfer Specialist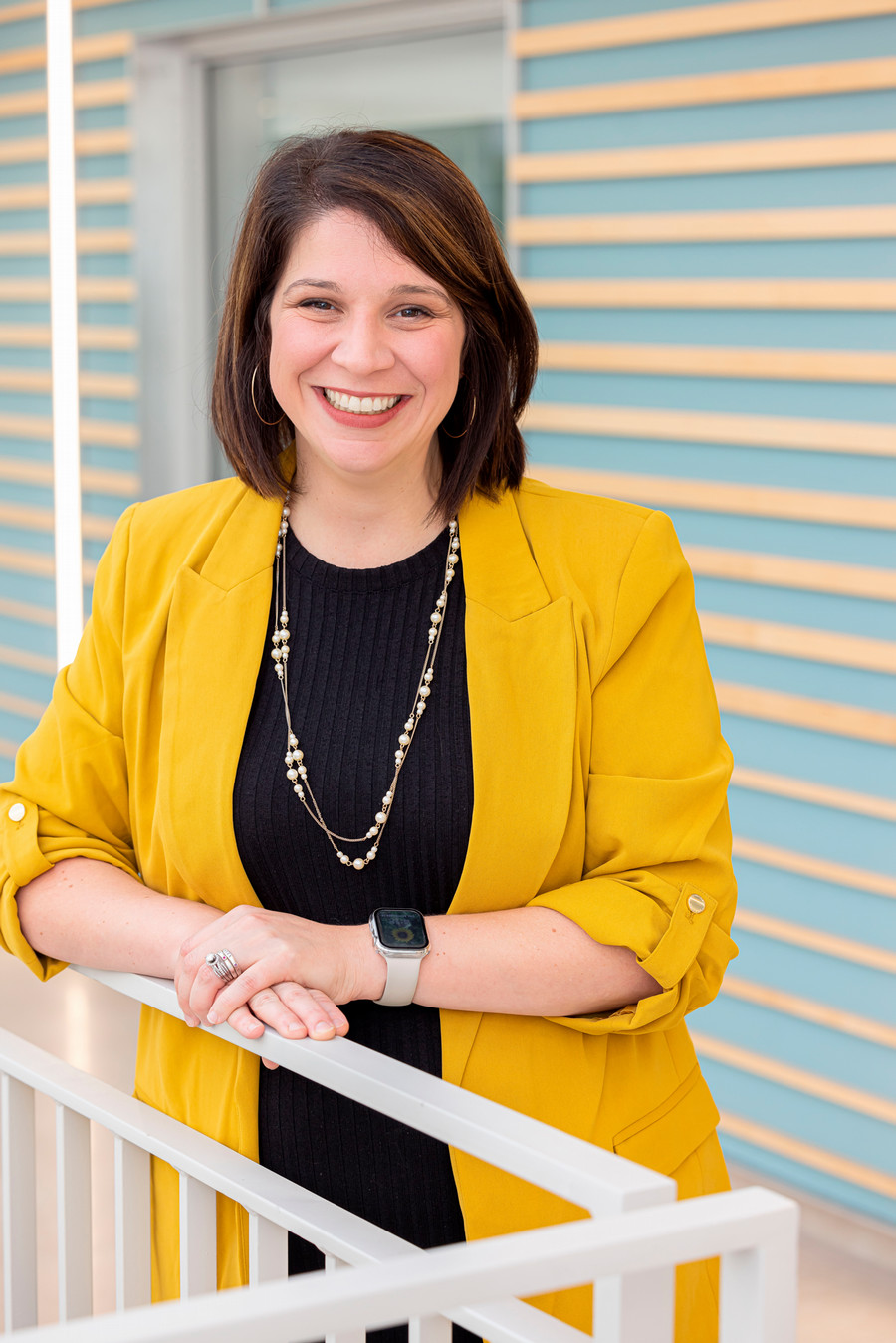 Jamie Zahler graduated from Tri-C with an Associate of Arts in 2006. As a student worker in the Western Campus Counseling office, she assisted with orientation and other student services. Following graduation, she transferred to The University of Akron to obtain a Bachelor of Science in education, focused on middle-level education with language arts and social studies concentrations.
Jamie returned to UA for a Master of Arts in higher education administration, working as a graduate assistant in the university's transfer center. She later served UA's admissions office, supervising student workers and overseeing operations.
In 2016, after three years as an academic advisor in Kent State University's College of Arts and Sciences, Jamie returned to Tri-C as a transfer specialist.
She has been involved in numerous professional organizations, conferences and presentations, including The National Institute of the Study of Transfer Students, Ohio Transfer Council and National Academic Advising Association, to name a few.
"It truly feels wonderful being back 'home' providing support to Tri-C students," she said. "I'm fortunate to be able to give back to the institution that provided so much for me, my education and my professional journey. I'm passionate about and dedicated to helping students achieve their goals."
Jamie lives and breathes for her two sons, Owen and Tyler; her fur son, Scooby the Great Dane; and her husband, Rob. She enjoys attending and volunteering for local theater productions, playing softball, spending time in the Metroparks and continuing to explore all the wonders of Cleveland.
Her favorite things on the planet are all things Friends, I Love Lucy, Wizard of Oz, baseball and the fall season. Also, let it be known: "Coca-Cola is better than Pepsi, and pineapple belongs on pizza!"