Pre-Apprenticeship Training
Learn how your tuition could be FREE through the Full Tuition Assistance Program where the College will cover Cuyahoga County residents' tuition costs.  Click here to see if you qualify.
Learn Anytime, Anywhere…  Online Classes for FREE!
It's a new time, for a new kind of online educational experience: Tri-C has one that is personalized, guided by industry trends, driven by technology, and designed to help you reach your potential.
Workforce classes have gone online but you are not alone. Our industry professional instructors will assist you with real-time virtual instruction, instructor hours for questions and concerns, state-of-the-art technology and onsite hands-on training for blended courses.
Register Now! Through your myTriC account or contact: shannon.auber@tri-c.edu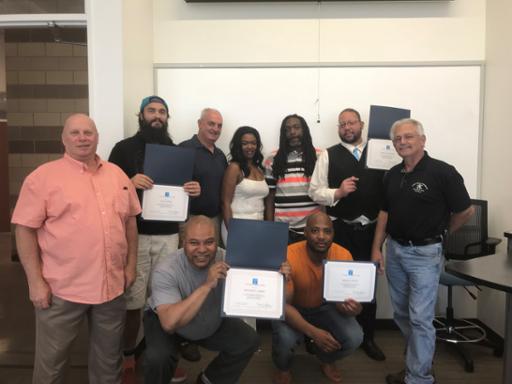 Cuyahoga Community College's Pre-Apprenticeship Training (PAT) program exposes students to the multicraft industrial trades. In partnership with the Cleveland Building & Construction Trades Council, this fast-track program connects talented, well-prepared students with local employers offering sustainable career opportunities within the construction industry.

The eight-week PAT program features career exploration and hands-on labs in addition to classroom instruction that integrates basic reading and math with technical knowledge and industry-specific terminology. Networking opportunities for PAT students include training site visits, guest speakers and employer site visits. 

100% grant-funded training for those who qualify (no cost to participants)
Eight-week introductory program for construction apprenticeships
Visit a variety of trades
National Building Multi-Craft Core Curriculum
Tri-C® Building Construction Training certificate
OSHA 10 certification
Requirements:
At least 18 years old
High school diploma or GED
Valid driver's license
Drug-free
Request more Information