Give to Tri-C
Your support for scholarships through the Cuyahoga Community College Foundation changes lives and helps to transform the region — one student at a time.
Give to Tri-C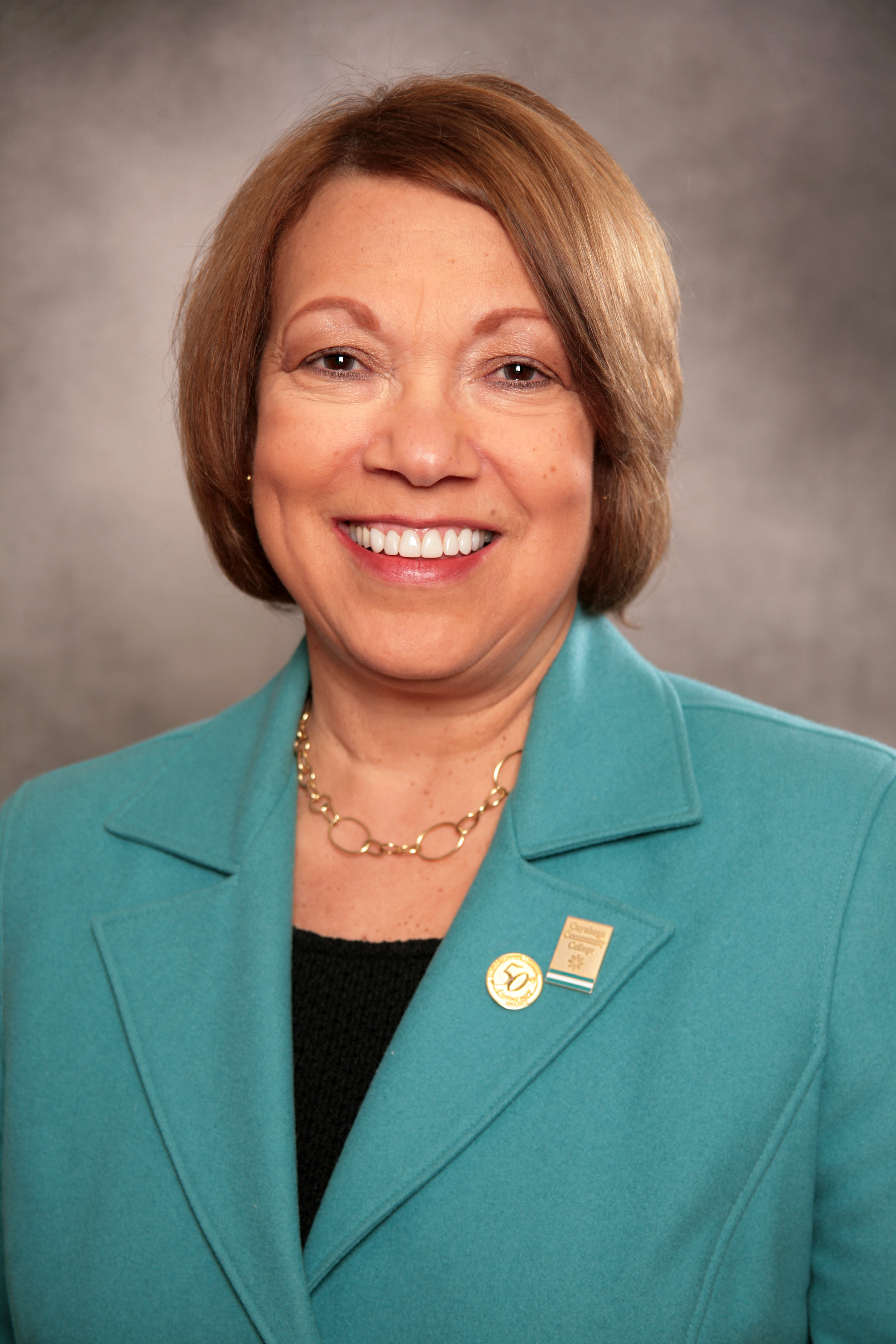 Tri-C President Emeritus Jerry Sue Thornton Honored for Dedication to Student Success
Newly established Presidential Legacy Award recognizes transformational leaders
The Cuyahoga Community College (Tri-C®) Foundation honored Tri-C President Emeritus Jerry Sue Thornton with the inaugural Presidential Legacy Award. The award commemorates the 60th anniversary of the College and the 50th anniversary of the Tri-C Foundation.
Thornton was honored during the Presidential Scholarship Luncheon on Wednesday, Sept. 27, 2023. Her foresight and dedication to student success set the stage for the annual event.
The Presidential Scholarship Luncheon was prompted by Thornton's goal to raise scholarship contributions as part of her inauguration festivities. During its 30-year history, the event has raised $24 million to benefit student scholarships at Tri-C, becoming one of the region's premier events. It is the perfect setting for this distinctive new award to recognize transformational leadership.
To make a contribution in her honor, visit the Presidential Scholarship Luncheon webpage. 
Learn more about the award here.
Contribute to Dr. Thornton's scholarship vision
Continuing Scholars' Model Earns Historic Combined Gift of $6.8 million for Tri-C/CSU
Grant will continue funding through 2031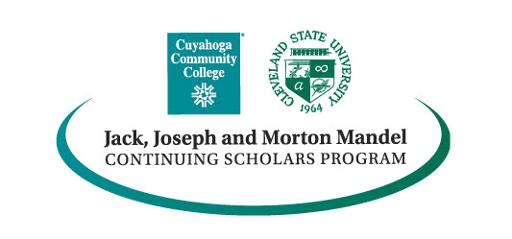 The Jack, Joseph and Morton Mandel Foundation has bestowed a landmark grant of approximately $3.3 million upon the Cuyahoga Community College (Tri-C®) and approximately $3.5 million upon Cleveland State University (CSU) to further advance the renowned Mandel Continuing Scholars Program. The funding totaling $6.8 million guarantees continued program operations and facilitates long-term planning—bringing exciting prospects for students exploring their transfer options to pursue a bachelor's degree and ensuring a seamless and successful transition.
The Mandel Continuing Scholars Program, initiated in 2017, is a rigorous pathway for Tri-C's Mandel Scholars Academy graduates, propelling them to Cleveland State University's prestigious Mandel Honors College. The program has already successfully matriculated 110 Tri-C Mandel Scholar alumni to CSU, while 254 students have completed the Mandel Continuing Scholars Program at Tri-C. With renewed support from the Mandel Foundation for eight years extending into 2031, more students will benefit from this exceptional pipeline program.
Learn more here.
Learn how you can support students !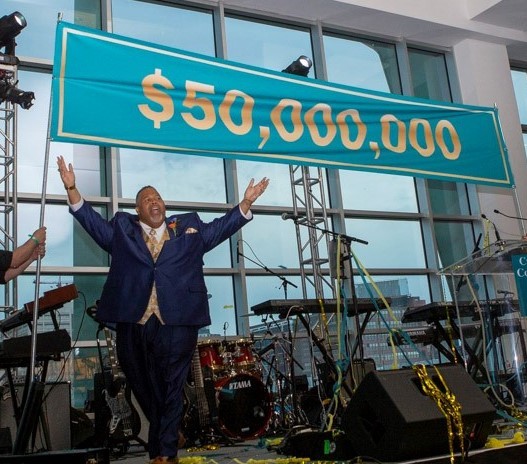 Tri-C Foundation Announces Historic 'Skills to Succeed' Campaign
The Baston Bash capped off Dr. Michael Baston's Inauguration as the fifth president of Cuyahoga Community College. During the event, Tri-C Foundation was honored to announce that the Skills to Succeed Campaign has surpassed its $50 million fundraising goal to support access, equity, and success! All thanks to the generous donors of our community who participated in this historic campaign.
Learn more about Skills to Succeed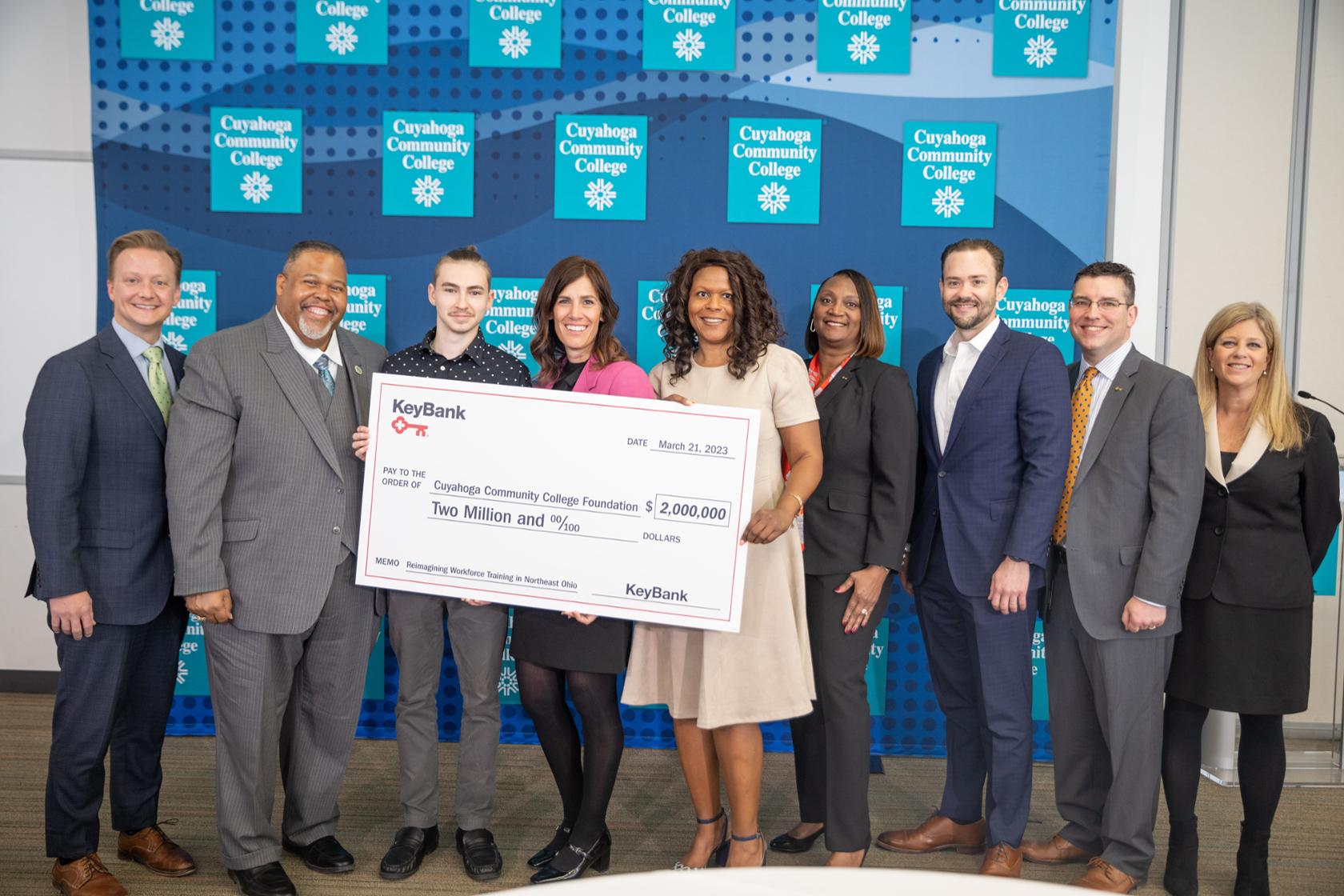 Tri-C Foundation Announces $2 Million Gift From KeyBank
New initiatives will expand accessibility and innovation in workforce training
KeyBank and the Cuyahoga Community College (Tri-C®) Foundation have announced a $2 million grant from the KeyBank Foundation to grow innovative, accessible workforce training. KeyBank's investment will support core areas of growth within these programs:  
Targeted recruitment with the aim to increase enrollment of individuals who are underemployed and underrepresented across key industries.

On-demand assistance to support students and make programs affordable.

Responsive curriculum innovation to address industry demands.

Job placement support and increased employer partnerships.
Tri-C and KeyBank's transformational partnership will ensure students secure meaningful employment with family-sustaining wages — a critical need throughout Northeast Ohio. Thanks to the generosity of KeyBank and the KeyBank Foundation, Tri-C can continue to eliminate barriers to success so that more members of our community can achieve the education needed to prosper.
Learn more about this extraordinary gift here.
Help Tri-C fill the region's employment gap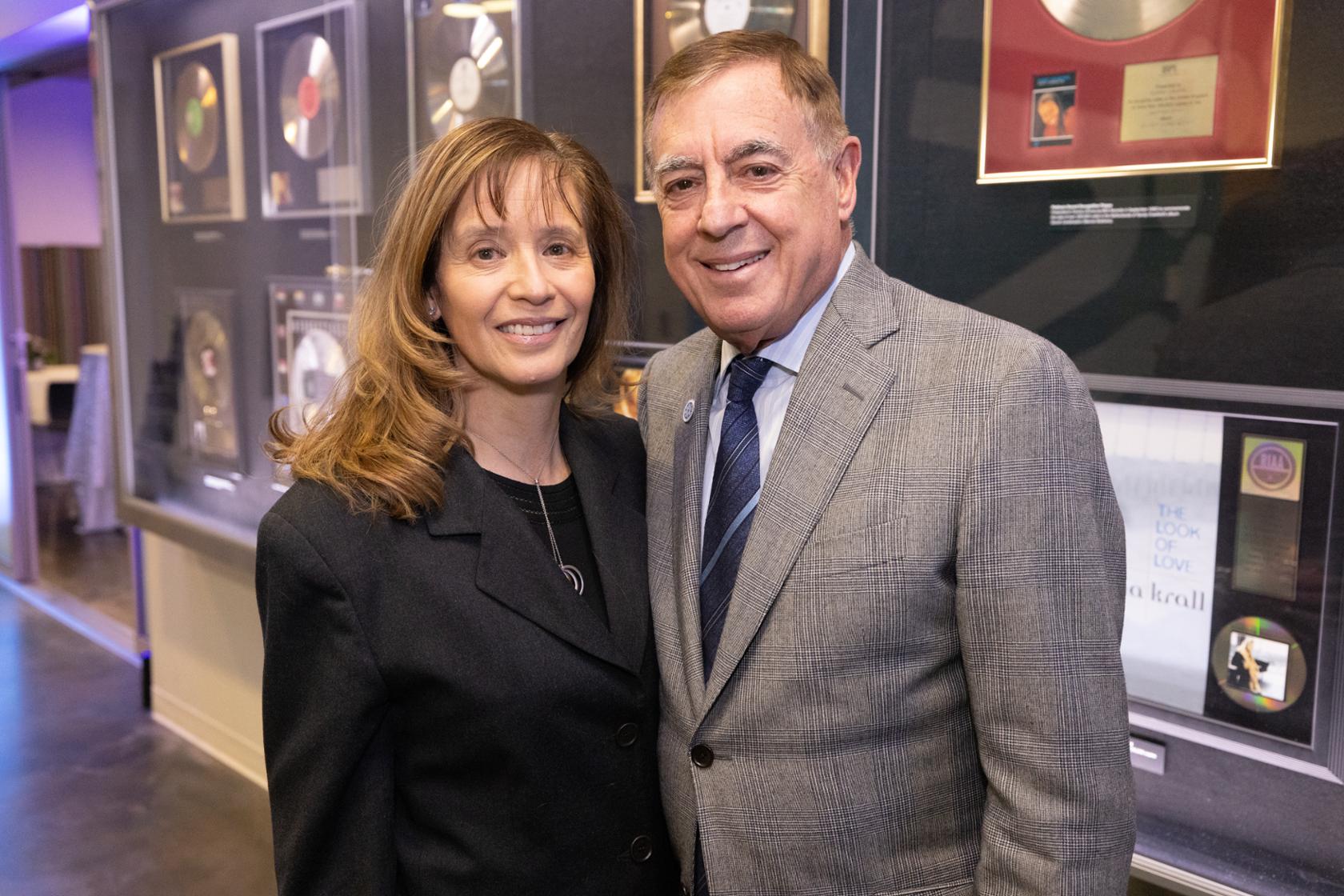 Andy and Adriana Randall lead the way to more student scholarships
Trustee and Foundation board member and member emeritus Andrew E. Randall knows that Cuyahoga Community College (Tri-C®) is an "incredibly important institution." He has been an ongoing contributor since he attended his first Presidential Scholarship Luncheon in 1997. His wife, Adriana Randall, enrolled in basic courses at Western Campus in the 1990s before transferring to Cleveland State University. These early encounters with Tri-C cemented the couple's lasting commitment to the College and our students.
Andrew, president and CEO of Cleveland Private Trust, joined the Foundation board in 1996. He served as chairperson from 2002-2004 before being named a director emeritus. He rejoined the Foundation board in 2018. He was also appointed to the College Board of Trustees in 2010 and has just completed his second five-year term. This multifaceted service to Tri-C has created a significant impact on student access and success.
During his tenure, Andrew has worked with three College presidents.
Read more about the Randalls and how they support Tri-C students. 
Learn how you can support students !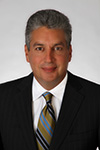 The Demetriou Family Learn and Earn Program
The Demetriou Family Learn and Earn Program provides stipends to students participating in micro-internships, apprenticeships, pre-apprenticeships and job shadowing opportunities. This alleviates the financial burden and eliminates the need for students to secure full-time employment while attending Tri-C. These hands-on, experiential learning experiences can be a critical first step, moving our students on a sure path toward a career filled with opportunities and success.
Steve says: "Dana and I are proud to support Cuyahoga Community College through this gift from our family to help students gain real-world experience in their career path while pursuing their degree. As a longtime member of the Tri-C Foundation Board of Directors, it is my priority to make an impact in our community."
Hear more from Steve about this exciting opportunity for students.
Help Tri-C students "learn and earn"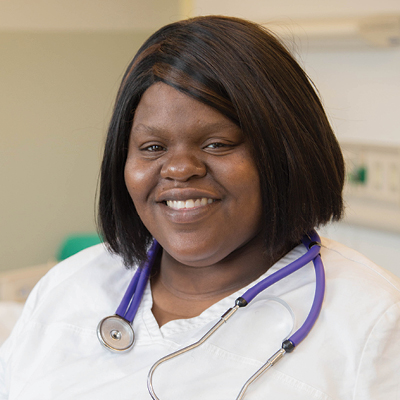 Your Impact
Tri-C is a driving force for the economic prosperity and future of our region. Your support for student success through the Tri-C Foundation is an investment toward a thriving Northeast Ohio now and for years to come.
Did you know.... 49% of Tri-C's student population is eligible for the Pell Grant, indicating high economic need. Even through Cuyahoga Community College is the most affordable institution in the state of Ohio, without scholarship support, many students would not be able to afford the cost of tuition. 

Students earning degrees and credentials from Tri-C can move themselves and their families from poverty to prosperity.
See how your gift makes an impact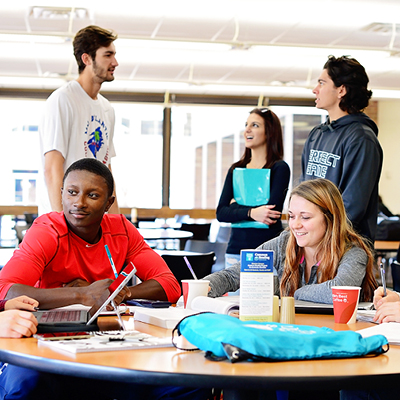 Office of Resource Development and Tri-C Foundation
Cuyahoga Community College Foundation is a separate 501c(3) organization established in 1973. The mission of the Tri-C Foundation is to provide resources for advancing student success at Cuyahoga Community College and to transform the lives of those Tri-C serves. The vision is to ensure Tri-C has the resources needed to help every student learn, thrive and succeed and to create a prosperous community for all.
View our Staff and Board of Directors