High Tech Academy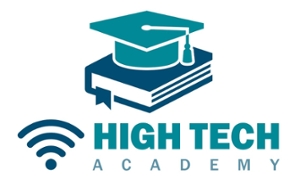 High Tech Academy (HTA) was established in 2000 by Tri-C and the Cleveland Metropolitan School District (CMSD) as an innovative option school.
Its resource-rich learning environment prepares high school students for technological careers and/or higher education.
HTA students study at their home school in the morning and attend traditional college classes at Tri-C's Metropolitan Campus in the afternoon, earning college credit while working toward their high school diploma. Transportation via a CMSD school bus is provided Monday through Friday.
HTA offers year-round enrollment. Students interested in summer courses are encouraged to register.
Graduates are prepared for immediate employment, completion of a career pathway at Tri-C or transfer to a four-year institution.