Thomas Matheis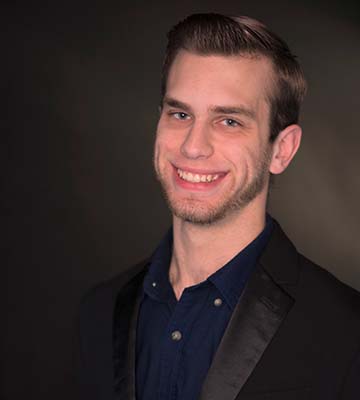 When Thomas Matheis graduated from high school, he wanted to continue his education at an institution that could launch him into a career in film production. He chose the Media Arts & Filmmaking Program at Cuyahoga Community College (Tri-C®) because he felt it offered the most "hands-on" experience in the area. His successful high school career qualified the Eagle Scout for an Honors Program Fellowship at Tri-C, which included a full scholarship.
"I want to send a special thank you to Assistant Dean Herbert Mausser for his help with making that happen," Matheis said.

He also credits Lee Will, Student Production Office program manager, for her guidance and mentorship.
"She has made a huge impact on my life and career," he said. "She recommended that I apply to work in the Student Production Office, where I had the opportunity to use high-end camera and lighting equipment and learn the technical skills I need for my career."

Matheis graduated from Tri-C last year with an Associate of Applied Business degree in Media Arts and Filmmaking and attended Tri-C's Intensive Film Crew Training Workshop. Still connected to his alma mater, he attended the Tri-C Foundation's Presidential Scholarship Luncheon in October, where he had the opportunity to meet Academy Award-winning actress Octavia Spencer.
The young filmmaker now works regularly in the film industry, moving toward his goal of becoming a cinematographer.
"I am taking any job that comes my way," he said. "Since graduating, I've worked on Acts of Violence starring Bruce Willis and Escape Plan 3 with Sylvester Stallone and Dave Bautista, and now I'm working on Native Son." 

Matheis credits Tri-C for the training he needed to work in a competitive industry.
"Tri-C taught me the skill set and attitude I need to work on a film set," he said.
His advice for future students is straightforward, and has served him well so far: "Success is simple. Do what's right, the right way, at the right time."