Benefits and Resources

We hope you enjoy these discounts and thank you for staying connected to Tri-C!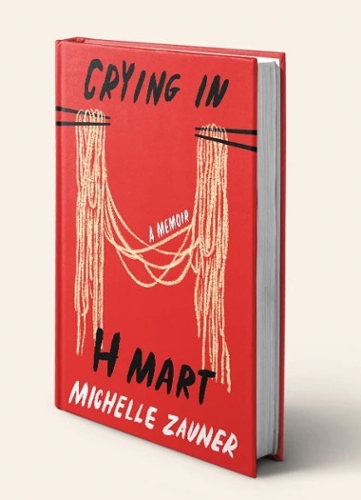 Tri-C Alumni Book Club 
"Good stories are good stories, no matter how they're categorized." – Octavia E. Butler
This powerful 2021 memoir by musician Michelle Zauner (of experimental pop band Japanese Breakfast) is an unflinching account of growing up Korean American, losing her mother to cancer and discovering her true self.  
You are invited to join the free virtual Tri-C Alumni Book Club!  In this online community, you can connect with alumni and enjoy reading books about lifelong learning, personal growth, social justice and more. 
The Tri-C Online Book Club, in partnership with PBC Guru, is free for alumni and provides a private forum to participate when it fits your schedule. Register here!  
How it works
The book club will connect through a private online forum where participants can discuss the current book and learn from one another. Our book club will spend about 10 weeks on each book, so you'll have plenty of time to read. You can sign up and learn more about our next book here.
Why should you join?

There are three main reasons we hope you'll be excited to participate in our book club:
1) Read more in 2021 by staying accountable with our lifelong learning community.
2) Connect with fellow alumni.
3) Discover new books that you may not have read otherwise. Join here.
Best Benefits Club
As a part of the Cuyahoga Community College Alumni Initiative to serve, engage and connect with our graduates, we are proud to announce an expansive benefit program available to all Tri-C alumni – Best Benefits Club. Best Benefits Club is simple to access and use, with discounts on goods and services throughout the community, and across the country. Here's how it works:
Visit the Best Benefits Club website, create a username and passwork (on your initial visit), register using the activation code (ccca0913) and begin enjoying discounts on goods and services.
There is no need to worry about keeping, carrying or losing a membership card.
You can also download the free BBC app available for iPhone and Android to use your discounts on the go!
Sign up so that each week you will receive an email message highlighting the special "Benny of the Week Deal," available to you as a Tri-C alum, in addition to the discounts already offered through Best Benefits Club.
If you have any other questions about Best Benefits Club, please contact them directly at 330-273-5756. 
Staples
Tri-C associates can enjoy the benefit of our corporate pricing through Staples Advantage for personal purchases. Get deep discounts on everything from office supplies and cleaning products to technology. Two easy ways to save:
Online: Click here to register for your online account to get Tri-C contract pricing at Order.StaplesAdvantage.com. You'll get FREE, next-business-day delivery on orders of $50 or more delivered right to your home. Once registered, you'll receive an email notification within 24-48 hours with your login information.
In Store:

 

Register

 

your credit card and receive special Tri-C contract pricing or the lowest available price at more than 1,500 Staples stores. Once registered, you'll receive an email notification within 24-48 hours that your card has been issued.