Steven Blei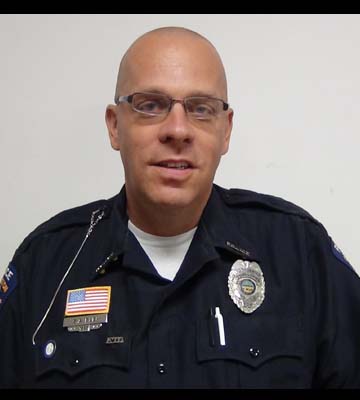 While growing up in Hudson, Steve Blei, '90, loved watching shows like Dragnet and Adam-12 on television. He knew he wanted a career in law enforcement, and joining the local Explorer Scouts sharpened his interest.
Upon graduation from Hudson High School, he entered Cuyahoga Community College's (Tri-C®) Law Enforcement program and came under the watchful eyes of teachers who also served as advisers and mentors.
"I had outstanding teachers in the best program in the state," said Blei. "They were excellent role models and really inspired me to go on."
Tri-C was the perfect place for Blei to learn. The courses, instructors and homey, comfortable atmosphere of the Western Campus surpassed his expectations.
After graduation and certification as an Ohio law enforcement officer, Blei landed a full-time position as security director for NK Parts in Sydney, Ohio. He also worked as a part-time officer in nearby Anna.
Following the good example set by his Tri-C instructors, Blei began teaching at Edison State College in Piqua, Ohio.
Blei and his wife, Vicki, make their home in the Miami County town of Covington, where they are raising their two boys, Steven and Nathan. Blei, chief training officer for the Covington Police Department, has added to his impressive public service résumé by becoming an adjunct instructor in law enforcement at Wright State University.
"I owe all my success to Tri-C," Blei said. "It was there I learned to work hard and to love the work I do."