Hannah Kiraly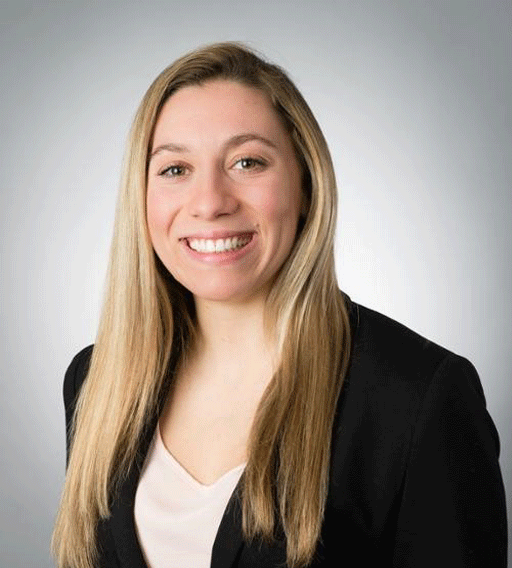 From a distance, Hannah Kiraly's day planner resembles a Piet Mondrian art piece but with pastel colors and less white space. Up close, the highlighted blocks represent classes, study times, Phi Theta Kappa meetings, volunteer events, track practices, household chores and her part-time work schedule.
The fact that Kiraly says she enjoys watching the sunsets at the Western Campus, noting the different hues from fall, to winter, to spring, indicates her days are long. She wakes at 7 am, and her head doesn't meet her pillow again until 3 am – averaging four hours of sleep every weekday.
Kiraly didn't share her lack of the recommended eight hours of shuteye in her New Century Scholarship application, but the judges must have deduced that the 20-year-old student is driven, as well as generous with her time.
On March 2, Kiraly was named Ohio's 2015 New Century Scholar after posting the state's top score among All-USA Community College Academic Team nominees. The award recognizes top Phi Theta Kappa Honor Society members and includes a $2,000 scholarship. As Ohio's New Century Scholar, she represented the state during the American Association of Community Colleges annual convention in San Antonio, April 19-20. She will also be featured in "USA Today" with the other scholarship winners.
The Coca-Cola Scholars Foundation, the American Association of Community Colleges and Phi Theta Kappa sponsor the scholarships. Kiraly is among 50 New Century
Scholars from across the United States and American Samoa. More than 1,700 students from more than 1,000 community colleges were nominated for the honor. Scholarship program judges considered grades, leadership, activities and how students extend their talents beyond the classroom.
"This means a great deal to Tri-C and this campus. Hannah was competing against the best and brightest in the state. She won and is now representing Tri-C and Ohio," said Dr. Ron Liss, Western Campus president. "Not only does this honor highlight Hannah's hard work, but it positively reflects on our faculty and administrators, in particular Mary Hovanec and Mark Rodriguez, who encouraged Hannah in her freshmen year to take on new challenges."
Kiraly admits that Tri-C was not on her radar when she graduated from Lakewood High School two years ago. She had made her deposit at The University of Akron where she planned to study engineering, but a low admissions math test score altered her plans. After receiving an academic scholarship from Tri-C, she enrolled in classes at the Western Campus with plans to transfer after one year.
"I decided to stay and earn an associate degree, get involved and make a difference here. My goal was to impact the College. I didn't want to be a student who just came and left," Kiraly said.
Traveling between downtown and Parma, she runs cross country and track at the Metropolitan Campus and takes classes at the Western Campus, her home base and the same campus where her mother earned her nursing certificate when Kiraly was a small child.
In spring of her freshmen year, Kiraly was inducted into the Western Campus Chi Omega Chapter of PTK and was named the vice president of leadership. In summer 2014, she joined the cross country team. She added track to her busy schedule in spring 2015, running the 800-meter and mile. She also trains for 5Ks and has shaved nearly four minutes off her time to 21:58. She said running clears her head.
When the PTK president stepped down this past fall, Kiraly stepped up to the task. As chapter president of 200 members, Kiraly encourages students to juggle academics, work and personal obligations with service projects. Western Campus PTK members rely on fundraising activities to cover costs. Being president is not easy, and often it is a small percentage of members who volunteer their time. Consequently, Kiraly can be seen selling used household goods one day at PTK's Trash and Treasure Sale and then sorting through boxes of used books another day during a PTK book sale. So far this year, chapter members have logged more than 100 service hours and organized more than 20 activities.
Kiraly is most proud of the indoor haunted house that PTK sponsored last fall. Not only did the event bring together PTK members with students, faculty and staff, it created awareness of other campus clubs and the Alzheimer's Association. Kiraly used cross-promotion to deliver multiple messages. Clubs could advertise themselves but had to tie into Alzheimer's awareness. For example, the History Club talked about the history of Alzheimer's research and the Psychology Club focused on the psychological impact Alzheimer's disease has on a family.
Kiraly knows firsthand. Her 71-year-old grandmother suffers from Alzheimer's. "You don't understand the impact on a family until you have been through it," she said. "My grandmother has influenced me in so many ways. I wanted to give back to the Alzheimer's Association, which has helped her."
When Kiraly is not on campus, she is usually working a part-time job. She has sold clothing at Urban Outfitters in Crocker Park, scooped ice cream at Tremont Scoops and helped at her aunt's restaurant, Lucky's Café in Tremont.
In her limited free time, she enjoys taking photos and was a finalist in a local photographers' forum.
"Hannah is a humble student leader who found a good fit at the College to pursue her goals, as well as explore her interests and expand her abilities," said Mark Rodriguez, director of Student Life, Athletics and Recreation. "She exemplifies all that is possible if you work hard, pursue your goals and give back."
Kiraly graduates in May with an associate of arts degree. She currently has a 3.52 GPA and has been on the Dean's List every semester.
In fall 2015, she will start as a junior at Chatham University, a Pittsburgh college that is transitioning from all-girls to co-ed. She will major in sustainable architecture. "I want to make the environment better economically and environmentally," she said.
She picked Chatham because of its strong sustainability program and small enrollment. She will also run on Chatham's cross country and track teams. "A small college is a better way to connect with the faculty. I need that. It helps a student grow when professors are challenging you."
Kiraly said she connected with the faculty at the Western Campus. "They know their students. And if you have potential, they will seek you out and back you up."
Mary Hovanec, associate professor of history and PTK adviser, was one of the faculty members that influenced Kiraly. "Hannah is a remarkable young woman who sets goals, works hard reaching them and never lets a challenge stop her from making a difference. She is one of a select group of students I shall never forget," Hovanec said.
Kiraly said she will miss the Western Campus when she graduates. "It's a great campus. I like the four huge quads of green space. I wish I could live on campus," she said, and then laughed when she realized she practically does.
She credits Tri-C for nurturing her leadership skills and pushing her out of her comfort zone. "The College has given me so many opportunities in academics and sports," she noted.
"All this wouldn't have happened without that lousy math test score," she said, reflecting on her U of A admissions exam. "Tri-C is a great place to start. It is the best decision I have made."