Endrit Kosta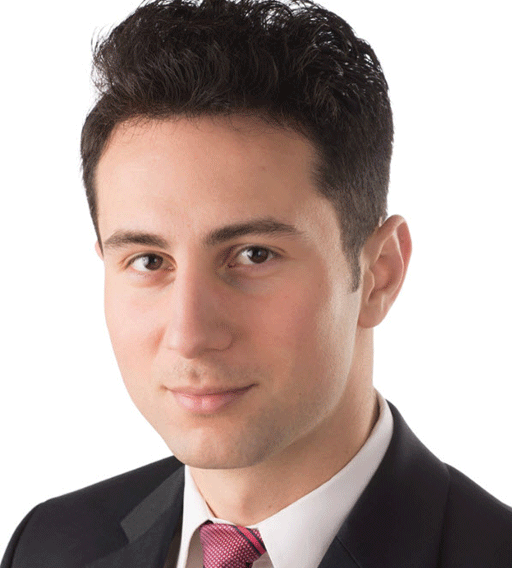 During high school, Endrit Kosta enrolled in the work-study program in which he took classes and also held a job. Participants in the program learned life and work skills, a solid work ethic and, especially, fiscal responsibility.  Kosta had no firm plans for after graduation, but he had heard many good things about Cuyahoga Community College.  The accessibility and affordability were important to Kosta and, when he discovered a program that would let him transfer all of his Tri-C credits to Baldwin-Wallace College, he was ready to start. 
At the end of the first Tri-C term, however, Kosta definitely saw the value Tri-C provided. "I had a long talk with myself," said Kosta. "I finally realized that I was not taking full advantage of all that Tri-C offered. I applied myself in class but was not very active on campus."
Soon Kosta was involved with the student newspaper and campus Programming Board and taking leadership courses to become a certified student leader. Academically he was in the Honors program and doing well; now he also was doing well with campus activities. "Do well. Feel well," said Kosta. By that time, he was feeling great.
Kosta was featured in Tri-C TV commercials, earned academic scholarships and, in 2009, appeared in another commercial that urged voters to pass Issue 4, a county levy to fund Tri-C. He concentrated on business and earned an Associate of Arts degree in 2010 and then transferred to B-W as a junior.
While at B-W he worked in sales for the Cleveland Cavaliers and guest relations for the Cleveland Browns, and also interned in marketing with Comcast-Spectacor. Kosta graduated from B-W with a Bachelor's Degree in Marketing and Sport Management in December of 2011.
Kosta then enrolled in B-W's MBA program in entrepreneurship, which he completed in December of 2013. He landed a Public Policy Fellowship with Cuyahoga County, and worked on projects that increased government transparency and communication. During this time, he continued to freelance in marketing and as a brand ambassador for high-end events in New York City, like the 2012 Victoria's Secret Fashion Show. But he missed his home town and wanted to create value there.
Kosta then went on to found a marketing company called "Market Me Management." They help small businesses generate revenue online and get their messages out to their target audience. They specialize in marketing strategy, web and graphic design, social media, and search engine optimization. "It's very exciting.  I get to help small businesses, which is my true passion." Kosta said. 
Hoping to give back to his local community, Kosta created EventsInCLE.com, a blog where he promotes events and tourism, hoping to create economic benefit for Cleveland, Ohio.
As for long-range plans, Kosta would like to continue to help small businesses grow and eventually teach classes at Tri-C while delving into other ventures as opportunities arise.
"Tri-C created the environment and opportunities for me to be a productive and competitive member of society," said Kosta. "For me it is all about paying back to my local community and Cuyahoga Community College."