Emilia Leone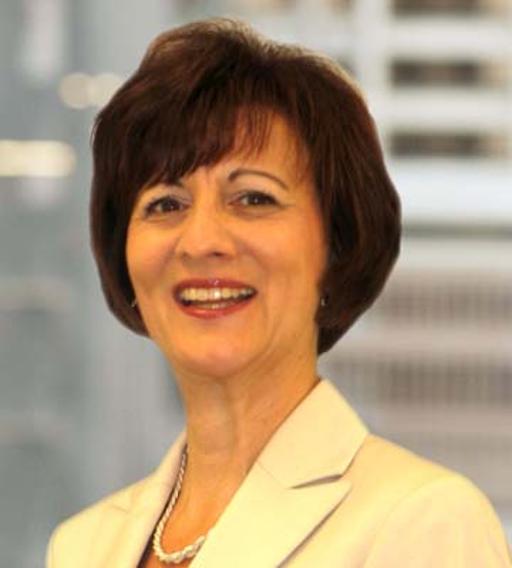 "I attribute my successful career to my experiences at Cuyahoga Community College. Tri C gave me the opportunities – personal, professional and educational – to excel. I am grateful for the education I received, being an employee of such a wonderful institution, receiving mentoring from outstanding instructors, fellow employees, and direct supervisors, and building relationships with so many wonderful individuals."

In 1980, Emilia Leone began her college experience at the Western Campus. She was unsure of her career direction and Tri- C was a great resource for an affordable college education and to help her determine a chosen path. Shortly after she began classes, she was hired as a Student Assistant in the Department of Health Careers and Natural Sciences.
In 1982, Emilia graduated with an Associate of Applied Business degree and began working for a small computer sales company in Independence as the assistant to the sales professionals. Unfortunately, the company downsized and her position was eliminated shortly thereafter.
Returning to Tri- C's Department of Health Careers and Natural Sciences as the budget secretary, her job at the Western Campus evolved from part-time to full-time. A few years later, she transitioned to the role of Research Assistant for the Physician Assistant Program, a position she held for six years. During this time she became a part-time student at the University of Akron, working towards a Bachelor of Science Degree in Technical Education. She graduated from Akron in December1993.
Emilia joined Ernst & Young in March 1994, serving in the role of Instructional Designer in the former Professional and Organizational Development Business Unit. "I've been given many opportunities at E&Y over the years, working in many roles including team leader, instructional designer, learning consultant and project manager," says Emilia. "I've been with Ernst & Young for 18 years and I am now an Assistant Director and the Global Industry Learning Leader. I work with our 16 Principal Industry sectors in curriculum design, learning assessment, and design and development of learning solutions for our professionals and ensure that the solutions are strategically aligned with their sector business goals and the Firm's overall strategy. My role has global reach, and I work with many individuals in a number of countries and geographies. My career with Ernst & Young has been and continues to be very rewarding."