Donna Homenko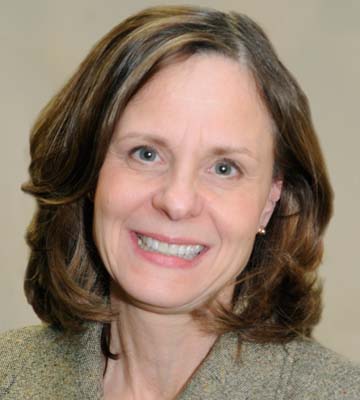 When Donna Fabish graduated from Parma Senior High School in 1972, her plan was to attend Miami University in Oxford and graduate with a degree in education. At the end of the first year, however, Fabish was not enamored with returning to Oxford but still had a desire to teach.
Fabish's mother worked in health care and suggested that her daughter consider that field. With this in mind, Fabish enrolled at the nearby Western campus of Cuyahoga Community College (Tri-C®) for the summer session. Fabish's experience at Tri-C was so good she enrolled in the Dental Hygiene program the next term.
"From my very first science class that summer I sensed that the faculty was there to teach you," said Fabish now using her married name, Homenko. "Classes were smaller than at Miami. It was so much more personable and personal. I loved it!"
In two years, Homenko earned her Associate of Applied Science degree in dental hygiene and had a job immediately after graduation. Homenko wanted to continue to learn, so she took classes at the University of Akron, earning a bachelor's degree in science and technical education in December 1976. "All my credits from Tri-C transferred and my science classes gave me excellent background for the upper-level course work," Homenko said. "Overall, I felt very prepared to study at a university."
That same year she married Nicholas Homenko, another Tri-C graduate, whom she met at the College.
While working in private practice, Homenko taught dental hygiene courses part time at Tri-C. When an opportunity to teach full time came along, Homenko seized it because she realized teaching was her passion.
By 1982, Homenko not only was the department's faculty coordinator, but also a proud product of the graduate school at Cleveland State University, from where she earned a master's in post-secondary education.
After 12 years of leading the department and watching its growth, Homenko returned to the classroom full time, leaving administration to others. She also added to her academic pedigree by earning a doctorate in bio-ethics education from the University of Akron in 1996.
Now retired, Homenko still teaches part time. "I am a Tri-C lifer," Homenko said. "Tri-C is indeed the place where futures begin! The instructional opportunities are engaging from the start and that makes all the difference. When a student steps into the classroom, the world opens up."