Ayanna Abi-Kyles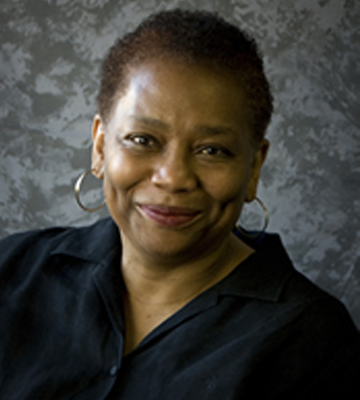 Cuyahoga Community College alumna Ayanna Abi-Kyles is lifelong learning personified.
Abi-Kyles' grandmother was a sharecropper who, finding herself pregnant at the young age of 14, ran away to Detroit to start her family. In the face of countless life challenges, she often articulated to her granddaughter the importance of receiving an education, eventually earning her GED. The message was driven home as Abi-Kyles' father often repeated the phrase "get your education" as a sort of mantra.
This mantra, and the concept that education creates freedom, was one that Abi-Kyles readily accepted, embraced as a way of life, and has now passed on to her own daughter, Kai, a recent graduate of Denison University.
Now a highly accomplished and educated 62-year-old woman, Abi-Kyles holds a Bachelor of Arts in English and Political Science from the University of St. Thomas in Houston and a master's in Counseling from Argosy University in Atlanta. She also received a Master of Divinity and Theology from Atlanta's Emory University, where she served as a program and research associate at the Candler School of Theology for seven years.
But of all her degrees, Abi-Kyles has emphatically declared the Associate of Arts she earned from Tri-C in 2015 to be the most meaningful.
While at Tri-C, a good portion of her classes focused on women's studies. As a participant in the Robert L. Lewis Academy of Scholars, Abi-Kyles created a unique project called "Kitchen Table Conversations" that focused on kitchen tables as sacred spaces where many powerful conversations take place. Her research culminated in an event during which ten women sat at a kitchen table on Tri-C's Eastern Campus to discuss the importance of respecting the many manifestations of power and the often unrecognized places where women have these powerful dialogues.
This honoring of female dialogue and the recognition of how to encourage and empower such discussion has informed Abi-Kyles' career as post-adoption program coordinator at Adoption Network Cleveland, where she organizes peer-to-peer relationship building opportunities for adoptive parents and youth. She also organizes parental education programming and the Women's Health and Wellness series, and acts as a group facilitator.
Her role at the Adoption Network has sharpened Abi-Kyles' desire for more education and encouraged her to seek more knowledge she can use to empower her clients.
Additionally, Abi-Kyles completed a Treu-Mart Youth Development Fellowship at the Mandel Center at Case Western Reserve University in 2010.
Her experience at Tri-C and the scholarship support she received inspired her to shed the concept of silencing herself and encouraged her to share her own story as a lifelong learner.