Balancing Time, Talent and Education Inspires Business Opportunity for Tri-C Alumna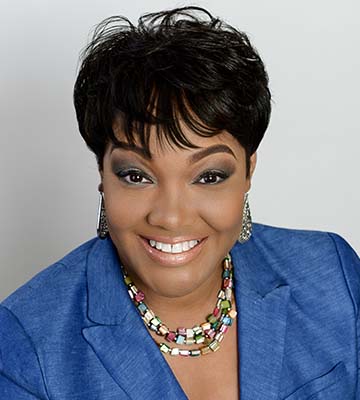 Alisa Tyler grew up in a household with a mom who was an entrepreneur. "She taught me the importance of organization, balancing my finances and doing practical things like sewing on a button or hemming pants." Her dad was a corporate executive and business owner as well, and she credits both of her parents for paving her way to a career in accounting, business and banking.  

Tyler began college at the University of Akron, but after one semester, she became pregnant with her daughter and transferred to Tri-C's Eastern Campus. With a strong support system from her family, and Tri-C counselors and professors, Tyler graduated from Tri-C, then attended Cleveland State University for one year. She eventually transferred to Baker College in Michigan and graduated magna cum laude with a bachelor's degree in business administration and HR management. 

For a period of time after graduating from Tri-C, Tyler worked in banking, advertising and institutional trading.

"I was very comfortable working in corporate America, until one day I was told 'Today will be your last day, we are doing a reorganization, and your department will be phased out,'" Tyler said.

The sudden loss prompted her to start her own business. She became an independent consultant for a health and wellness company, created an internet travel business and eventually started her own financial services and advising company.

Tyler is a person of many talents who faced setbacks, but has never given up. In 2017, she released her book Face Time: My Encounter with Him. The book tells of her journey in 2016 when she almost died four times due to lupus complications.

She is also a talented singer, emerging as a finalist in a singing contest at the MGM Grand, and was featured in a 2014 Tri-C TV commercial campaign.

"I wanted to set an example for my daughter to let her know that even though you face setbacks never quit, because there are opportunities for a comeback, Tyler said.

Reflecting on her educational experience, Tyler emphasized that the support, follow-up and encouragement she received at Tri-C from instructors and counselors helped her complete the program and transfer credits to a four-year college. She took advantage of the College's resources, work-study program and career assessments to help determine the best field of study for her career. 

"After looking into other careers, I realized accounting was something that is a part of every business," she said.