Awards & Recognition
At Cuyahoga Community College, we strive to attract, retain, and motivate a quality workforce in order to ensure that the overall mission of the College "to provide high quality, accessible and affordable educational opportunities and services--including university transfer, technical and lifelong learning programs--that promote individual development and improve the overall quality of life in a multicultural community" is achieved. 
A Northcoast '99 Employer!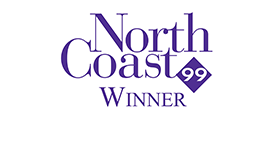 Cuyahoga Community College has been recognized as a Northcoast 99 employer for 2016. With 4 consecutive and 10 overall recognitions, the College will also be honored as a Legacy Winner. Here are just a few reasons why:
Our commitment to continuous learning
Our leadership in innovation and technology
Our commitment to community outreach
Our focus on wellness 
Higher Education Excellence in Diversity Award
Tri-C was again named a Higher Education Excellence in Diversity Award recipient. This award recognizes colleges and universities that demonstrate an outstanding commitment to diversity and inclusion. 
Commission 20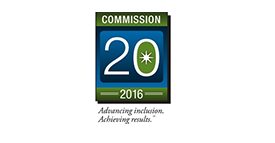 The College became a Commission 20 member in 2016. Commission on Economic Inclusion members included in the Commission 20 are recognized annually for progress in creating, enhancing and sustaining their diversity and inclusion strategies. 

The Commission on Economic Inclusion's annual Best-in-Class awards recognize excellence in board, senior management, workforce, and supplier diversity.
Top 20 Workforce Development Company
For the fourth year in a row, Tri-C was recognized by TrainingIndustry.com as a Top 20 Workforce Development Company for training services and technologies in today's marketplace.
Minority Access, Inc.
The College was identified and honored as a role model for its commitment to diversity by Minority Access, Inc.