Tri-C Annual Advisory Committees Appreciation Breakfast & Community Champions Awards
Annual Advisory Committees Appreciation Breakfast
Since 1993, Tri-C hosts an annual event to honor and celebrate the contributions of Tri-C's Program Advisory Committees. Typically, community and staff members with professional expertise are invited to sit on the Committees, providing input to development of Tri-C Programs and ensuring students are well-positioned for success in their chosen fields. The Committees are nominated for an annual award by Tri-C Faculty and Staff who are working directly with them.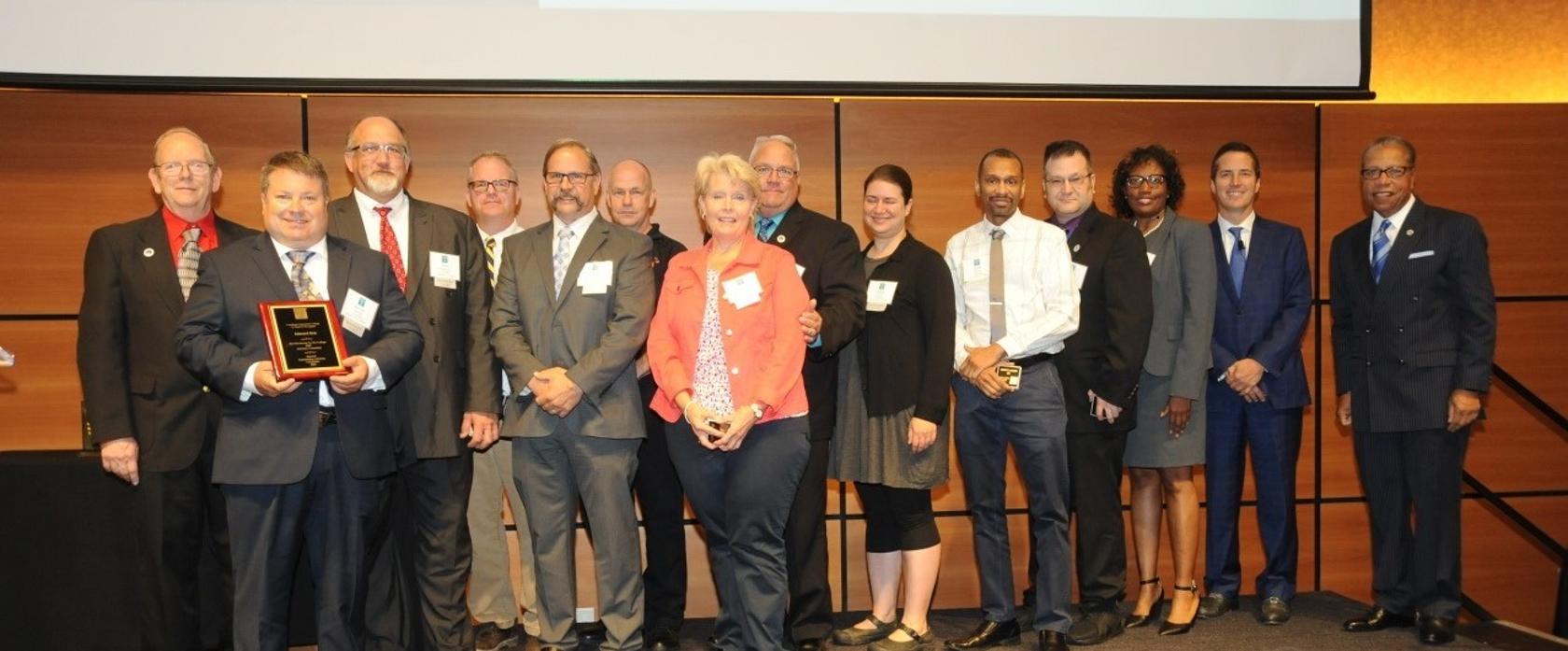 Advisory Committee past award winners
1993 Nursing Education
1994 Paralegal Studies Program
1995 Respiratory Care Technology
1996 Respiratory Care Technology
1997 Early Childhood Education
1998 Veterinary Technology
1999 Mortgage Finance
2000 Small Business
2001 Early Childhood Education
2002 Hospitality Management
2003 Construction Apprenticeship Training
2004 Plant Science & Landscape Technology
2005 Industrial Distribution

2006 Polysomnography
2007 Environmental Health & Safety Technology
2008 Physician Assistant Program
2009 Electroneurodiagnostic Technology
2010 Medical Laboratory Technology
2011 Captioning and Court Reporting
2012 Radiography
2013 Respiratory Care
2014 Registered Nursing
2015 Nuclear Medicine
2016 Sport and Exercise Studies
2017 Dental Hygiene
2018 Dietetic Technology
Tri-C Community Champion Awards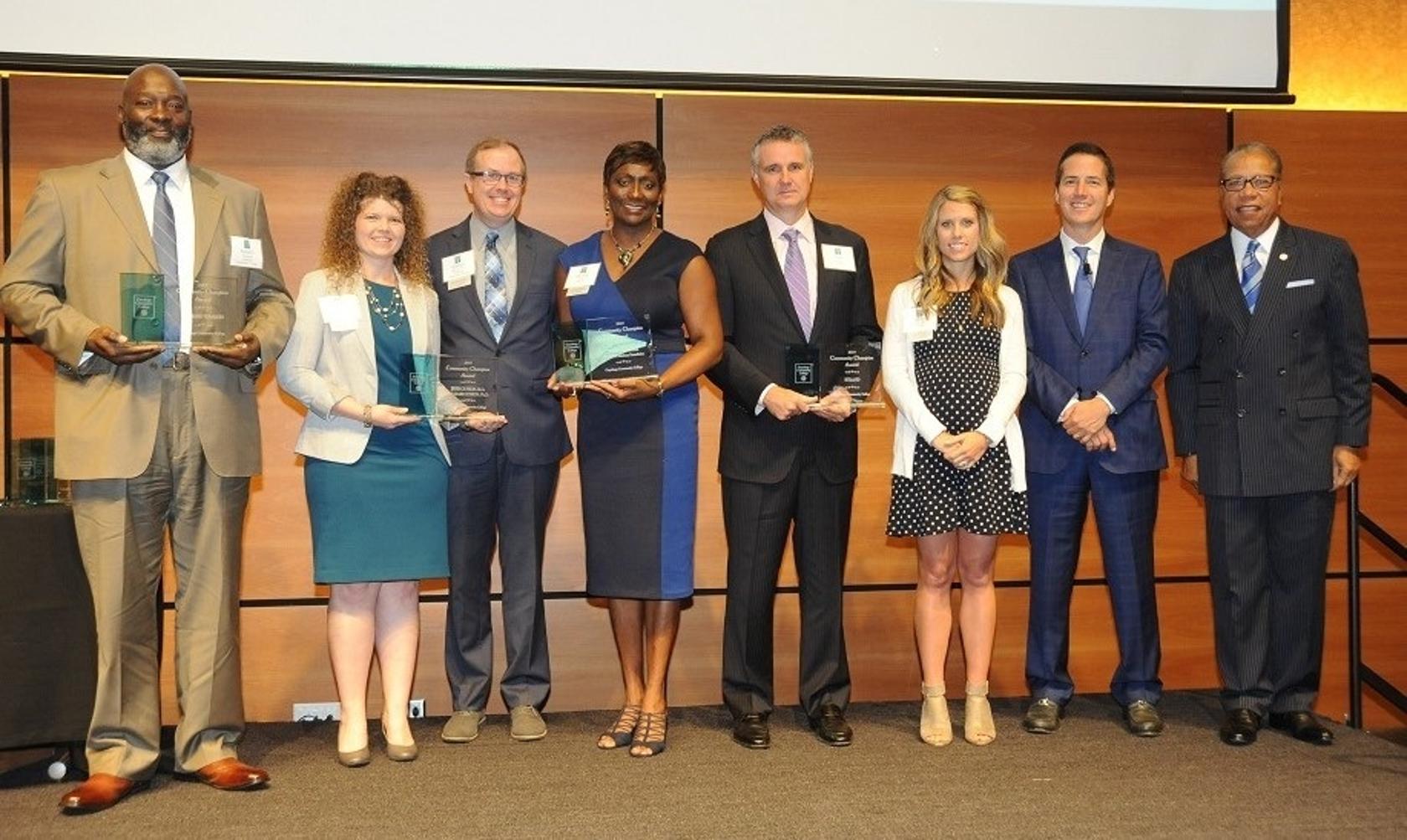 Each year, Tri-C honors Community Champions making a difference in the lives and career paths of Tri-C Students. Nominated by Tri-C Faculty/Staff, awards are given in three categories – Individual, Small Business (<50 employees), and Large Business (>50 employees.) Candidates are nominated via essays that detail the over-and-above efforts of the nominees and are handed out by Tri-C President Alex Johnson. This year, event guest speaker Bernie Moreno - founder of Blockland Cleveland and chairman of Ownum - joined Dr. Johnson in the presentation of awards.
2019 Individual Community Champion – Richard Summers – This Tri-C Dean's List
student is both a member of Phi Theta Kappa and the Robert L. Lewis Academy of
Scholars for Social Justice. An active on- and off-campus volunteer, Richard was
specifically nominated for his work with a nonprofit called "4Ward with Purpose," an
organization that raises money for homeless and domestic violence shelters in the
region. Richard is helping to develop a conflict resolution training workshop to share
with residents of shelters.
2019 Individual Community Champion – William Cunion, Ph.D., Tri-C and his wife Jesse
Cunion, M.A. – In May 2018, Plain Dealer reporter Andrea Simakis wrote Gone and
Forgotten: Where Is The Memorial For Women Murdered By Anthony Sowell - telling the
story of his eleven victims and the lack of a permanent tribute to these women. Bill and
his wife Jesse contacted Andrea to see how they could help. The result - the Eleven
Angels Scholarship at the Tri-C Foundation. In Fall 2020, awards will go to 11 women
coming to Tri-C to change their own lives.
2019 Small Business (<50 employees) Community Champion – Theresa Carter,
President, OMNOVA Solutions Foundation – nominated jointly by the Rising Stars
Academy program staff and the Cuyahoga Community College Foundation. OMNOVA
Solutions partnered with Tri-C and the Warrensville Heights City School District to
create Rising Stars College Readiness Academy – a summer education immersion
program "designed to uplift college aspirations of Warrensville Heights High School
students, many of whom would be the first in their families to attend college." The
Foundation is a longstanding partner of the Cuyahoga Community College Foundation,
supporting the Access Scholarship Fund for students since 2005.
2019 Large Corporation (>50 employees) Community Champion – Hyland – accepted by
Chris Hyland, Executive Vice President and CFO of Hyland, and Kelly Diamond, Hyland
HR Program Manager – The reasons for Hyland's nomination were multi-faceted,
recognizing the company as "a loyal employer and employer partner that has worked
with the Tri-C Career Center in a positive collaboration for the benefit of our students"
Hyland serves on Tri-C's Experiential Advisory Committee – providing input and
insights on how to prepare students for the working world. In addition, Chris Hyland
also serves on the Tri-C Foundation Board of Directors.