Testimonials
Tracey Kelly
"I always had an interest in law, but wasn't familiar with options outside of law school. When I discovered the Paralegal Program at Tri-C, I found the perfect match for me. I was able to complete the Post-Degree Certificate in just three semesters since classes were offered at various times and online. Each class was beneficial and applicable to pursuing a paralegal career and I thoroughly enjoyed all of them! The professors were dedicated to helping students learn and succeed. In addition to the wonderful professors, the Program Director and Assistant were incredibly supportive and helpful throughout my time at Tri-C. The paralegal faculty and staff really took the time to get to know each student and invested so much time and energy into all of us. The Paralegal Program sets students up for success with the Practicum Experience. For my Practicum, I was afforded the opportunity to be a paralegal intern at the Cuyahoga County Prosecutor's Office and gained such valuable work experience there.  I'm so grateful I was able to follow my passion for law and start my legal career with the Paralegal Program at Tri-C."

Tracey Kelly, 2018 graduate
Paralegal, Kushner & Hamed Co., LPA, Cleveland, Ohio
Kayla Rimar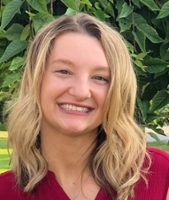 "I chose Tri-C because I was a little unsure about the path I wanted to take for my future. This happened to be the best decision of my life. I took the Paralegal Introduction class with Professor Mardy Chaplin and I was beyond convinced that the Paralegal Studies program was for me.  The Paralegal Studies program was wonderful. The professors truly care about their students and they devote all of their time to helping us students. Candice Storey who is the program director for the Paralegal Studies program is also a huge help. She helped me through any issues I was having. The classes prepare you for real paralegal work and you will feel confident doing the work after each class. I never felt lost or confused because of how reassuring the professors are. The paralegal classes are geared to work around your schedule. This program does everything to make you the best paralegal possible. I can honestly say that I loved the Paralegal Studies program at Tri-C." 

Kayla Rimar, 2018 graduate

Deputy Clerk, City of Parma
Jeanie Kim
"It wouldn't be an exaggeration to say that I was struggling when I first started the Paralegal Studies Program here at Tri-C. I had given birth to my daughter 3 months before the first day of class. I had just regained the ability to walk without any assistance about a week before. And just one day before, I could drive again. Being a single mom who had just recovered from nerve damage, I wasn't too excited for the semester to begin, but there was something rejuvenating about being back in a classroom and studying something I didn't even realize I had a passion for.
Since I was young I have loved the law. I was in the Pre-Law track at the University of Cincinnati and even took the LSAT. But then circumstances outside of my control happened and I decided to try Paralegal Studies – it was a great decision.
Not only is Tri-C flexible towards the working single parent by offering so many online classes, the teachers are as well. The professors in the Tri-C Paralegal Studies program don't just care about student success, they also care about our well-being and overall health (physically and emotionally).
I was scared to go back to school. I was skeptical that I would do well trying to balance class, work, and being a single parent. I was wrong – this has been a great experience and has opened so many doors for me. I am lucky enough to have found work as a Paralegal at a Bankruptcy and Creditors' Rights firm, and it's thanks to the classes, experiences, and teachers Tri-C's Paralegal Studies program had to offer."
Jeanie Kim, 2017 graduate
Paralegal, Lewis Brisbois
Jodi Baron
"My decision to go back to school was based primarily on a need to re-create myself and change career paths. I knew that I wanted to pursue a career in law as a Paralegal, but I was not certain about much else regarding education and programs that were available. After much research, I knew that attending an ABA approved Paralegal Studies program was very important for future employment prospects. After finding out that Tri-C offered such a program, I called and spoke with Candice Storey, the Director of the Program, to get more information and enrolled the next day. I can very honestly say that I have never regretted that decision.
The Paralegal program at Tri-C is head and shoulders above the rest. All of the courses are taught by attorneys who have practiced, or, are still practicing law. This allows the instructors to bring all of their knowledge and real-world experience into the classroom which is a huge benefit to the students. The entire staff, from directors to instructors, go above and beyond their roles to ensure that everyone who is enrolled in the Paralegal Program has the best learning experience possible. The courses offered, such as Legal Writing, Civil Procedures, and Torts and Evidence, are relevant to what students will encounter once in the workforce, and this I can say from firsthand knowledge. I attribute much of my success in securing a position with Jones Day a few weeks after I graduated, with how highly the Tri-C Paralegal Program is regarded in the legal community. There is no doubt that this was money well spent and I am grateful for the experience."
Jodi Baron, 2017 graduate
Paralegal, Jones Day, Cleveland, Ohio 
Kamal Chatman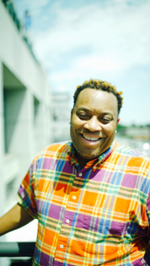 "As a returning adult student I found participating in the Paralegal Studies Program to be not only academically rewarding, but a great way to showcase your abilities. Let's face it, in today's society what you know, and who you know are more important than ever before. By participating in the Paralegal Studies Program you'll meet new friends and expand your networking opportunities and increase your chances of success. You'll be able to test and apply legal theories, techniques, and concepts you learned in class in preparation for your new career. At the same time improving your marketable skills, networking with others in your field and refining your resume. So if you ask me how this experience has impacted me, I can declare with all confidence that this single opportunity has changed and challenged me in ways that no classroom or textbook alone could ever have. This single experience has made me more confident in my writing, empowered me to not be afraid to ask questions, dig for answers, and has taught me it is never too late to learn or explore new things."
Kamal Chatman, 2017 Graduate
Alexandria Chaplin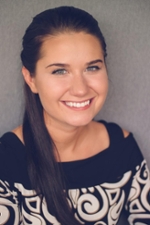 "Making the decision to attend Tri-C's paralegal program was the best decision I ever made. The amount of care and attention the professors devote to their students ensures that every student succeeds to their full potential. After finishing each course I felt extremely confident in not only knowing the concepts but also being able to perform paralegal duties above and beyond expectations. Thanks to the program, I can say that I am fully equipped to be the best paralegal I can be."
Alexandria Chaplin, 2016 graduate
Compliance Manager, Life Skills High School
K-Tari L. Pentorn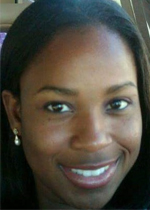 "The strong educational foundation I received at Tri-C equipped me with the knowledge, and skills I needed to be successful in my career. The Professors really wanted me to succeed. They weren't just testing me, they were teaching me. Their approach to teaching instilled a level of confidence in me that is beyond measure. I graduated feeling prepared to take on anything in my path. I was confident in knowing that whatever career opportunities came my way I would have the skills I needed to be successful. Today I am a Paralegal Specialist with The Office of Chief Counsel under U.S. Customs & Border Protection, Department of Homeland Security."
K-Tari L. Pentorn, 2015 graduate
Paralegal Specialist, U.S. Customs & Border Protection, Washington, DC
Dane Lupson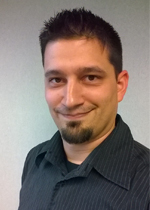 "The Paralegal Studies program at Tri-C is an excellent tool for forging a career path in the legal field. Engaging and knowledgeable instructors who not only taught, but brought real-world experience into the classroom environment is something I had never before encountered in academia. The wide array of subjects and ancillary areas of study afford each student the opportunity to pursue a specific, targeted career path in the legal field, while exposing the students to the rigors and expectations of the legal profession via the mandatory practicum near the program's conclusion."
Dane Lupson, 2012 graduate
Litigation/Insurance Claims Specialist, Forest City, Cleveland
Rebekah Shalashnow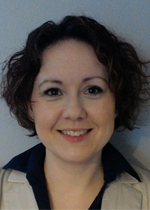 "I chose the Tri-C paralegal program because it offered classes to fit my schedule such as evening, weekend, and online classes. As a busy mom, that was really important to me. All of the professors were extremely helpful. In addition, I appreciated that the professors who were teaching me were currently working in the field and were aware of the latest in legal trends. One of my favorite classes was Torts and Evidence taught by Professor Maciak. She made the subject exciting and fun. I also enjoyed Computer Assisted Legal Research and Writing. After finishing the class, I had the skills and confidence to handle most legal writing tasks. In fact, the skills I learned in this class, I was able to use on my first day at my practicum assignment. The program also gave me a wonderful opportunity to serve my practicum at the Federal level, in which I have received invaluable experience for a lifetime."
Rebekah Shalashnow, 2016 graduate 
Paralegal, Wegman, Hessler & Vanderburg, Cleveland
Alison Roschival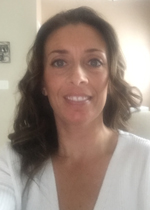 "It has been a long time since I have been at school, and being at Tri-C has been an amazing experience for me. I've had Mr. Chaplin for most of my Paralegal Studies classes and he has really gotten to know me and the work I do and I know his expectations. The program really makes you feel good and wants you to succeed!"
Alison Roschival, 2017 graduate,
Paralegal, Phillips & Mille Co., LPA, Middleburg Heights