Testimonials
Oana Leuca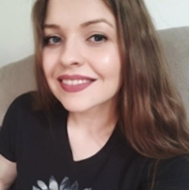 I have always been an avid and successful learner. When I moved to the United States in September 2018, I already had a J.D. in Romanian Law and an L.L.M. in European Law from the University of Iasi, Romania. However, I was incredibly intimidated and overwhelmed by life as a new immigrant and had trouble finding a job in the legal filed. This is when I decided to enroll in the Paralegal Studies Program at Cuyahoga Community College.
This program exceeded my expectations in terms of learning about the American common law system, and I was extremely impressed by the dedication and resourcefulness of the instructors. I truly felt that they were demanding to both students and themselves. They set high standards, but help every student reach their goals.
My favorite teacher was Professor Chaplin. His power point presentations were not only clear and concise, but also very creative. His bright personality and sense of humor made me less afraid to make mistakes, which is hard to achieve when you are a perfectionist. He was both strict and kind, which was appreciated.  
I definitely recommend the Paralegal Studies Program to other students. By attending the program, I was able to perfect my skills in legal research, document preparation, and case management. I learned how to engage in a variety of advanced research activities using Lexis Advance and/or Westlaw, and I also developed my computer and technology skills by learning how to use various legal technology programs.
I currently work as an Intellectual Property Operations Specialist at Renner Otto in Cleveland, Ohio. I learned about this position from Candice Storey, the Program Director. She knew about my passion for Intellectual Property Law and encouraged me to apply. She even remembered the date and time of my interview because a few hours before the interview I received an email. It was Candice Storey wishing me good luck.
Oana Leuca - 2021 Graduate of the Post-Degree Certificate Program
Laurie Gazda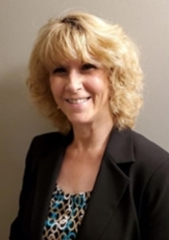 I began my career in the legal field in 2009 after graduating from Tri-C's Court and Conference Reporting Program.  After a short jaunt down another career path, I wanted to get back into the legal realm.  Following a delightful and inspiring conversation with Candice Storey, director of the Paralegal Studies Program, I decided to begin taking classes to obtain my Post-Degree Certificate in Paralegal Studies in the fall of 2020.  This course of study allowed me to leverage my existing education and made it possible to complete the program in under a year.  It was one of the wisest decisions I have ever made in my professional life.  Several weeks into the program, I realized Tri-C had assembled a group of instructors who truly care about their students and are ready and willing to assist students in any way possible.  The instructional team of Attorney Mardy Chaplin, Attorney Joe Fell, and Magistrate Daniel Newman challenged me to think and write as a paralegal and guided me every step of the way.  The paralegal profession offers a rich diversity of career paths from private practice to non-profit organizations to governmental agencies.  Anyone who completes the Paralegal Studies Program will have a broad range of job opportunities available to them.  I am proud to say that I am now a family law paralegal with The Legal Aid Society of Cleveland.
Laurie Gazda - 2021 Graduate of the Post-Degree Certificate Program
Paige Novak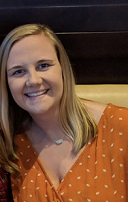 "Figuring out the right degree for me was a struggle. I liked numerous little things about a lot of programs, but deciding the best fit was a hard decision. I went with the paralegal program after speaking with the schools staff, some friends and family with that degree. I decided I would try Tri-C's paralegal program and see what happens. After my first class with Mr. Chaplin, I knew I was in for success. I felt I had a great outcome from every class. I was actually interested and looked forward to classes. I truly didn't even mind the studying and homework because I knew it was all for my future and I honestly enjoyed it."

"Now that I am working in the field, there is a lot of overlap from school and I feel very successful. I feel prepared to face the legal world and know that my education matches the knowledge that is needed for my career. I especially think it was important to take extra courses to get a feel for different types of law. Having a full oversight really helped me know what I was interested in. It is great that Tri-c offers so many courses involved with different types of law. I feel I have a good head on my shoulders for what is ahead of me in this field, and Tri-C was a huge success to make that happen." 

Paige Novak
2018 Graduate,  Benesch, Friedlander, Coplan, and Aronoff LLP,  Intellectual Property
Krista Futrel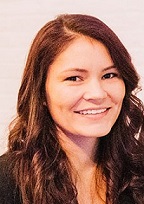 "Returning to college after already having earned a Bachelor's degree was not a high priority in my life, but it was a decision that was immensely worthwhile. When I decided to alter my career from animal husbandry and animal conservation to working in the legal field, I was excited to discover that Tri-C offered a Post-Degree Certificate program that would fit my current lifestyle and work schedule. Because I had already received a Bachelor's degree, the course load was lighter and I was able to take evening and online classes, which enabled me to continue working full-time while pursuing this second degree. Two of the most beneficial courses for me were the Legal Research and Writing courses; I heavily relied on these classes throughout my Practicum Experience and still benefit from them in my current position as a paralegal."

"Each professor offered a different perspective on the legal field based on their own experiences, which was essential for establishing my own opinions and interests for which area of law I wished to focus on throughout the program. Assistance was given by each professor if any subject matter came across as confusing – the professors want to see each student succeed and are more than willing to help a student to fully understand each topic. One of the most advantageous aspects of the program is the dedication of each professor; both Mardy Chaplin and Joseph Fell took the time to garner a general interest in my previous work history and education, which opened doors for an incredibly valuable Practicum Experience and career. Because of the paralegal program, I was able to utilize my previous involvement and knowledge of conservation and apply a newly-established legal skillset to obtain a position as a Conservation Paralegal for a non-profit organization."

Krista Futrel, 2018 graduate
Conservation Paralegal, Western Reserve Land Conservancy
Kayla Rimar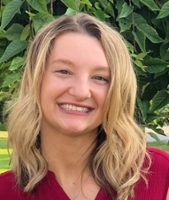 "I chose Tri-C because I was a little unsure about the path I wanted to take for my future. This happened to be the best decision of my life. I took the Paralegal Introduction class with Professor Mardy Chaplin and I was beyond convinced that the Paralegal Studies program was for me.  The Paralegal Studies program was wonderful. The professors truly care about their students and they devote all of their time to helping us students. Candice Storey who is the program director for the Paralegal Studies program is also a huge help. She helped me through any issues I was having. The classes prepare you for real paralegal work and you will feel confident doing the work after each class. I never felt lost or confused because of how reassuring the professors are. The paralegal classes are geared to work around your schedule. This program does everything to make you the best paralegal possible. I can honestly say that I loved the Paralegal Studies program at Tri-C." 

Kayla Rimar, 2018 graduate - Deputy Clerk, City of Parma
Kamal Chatman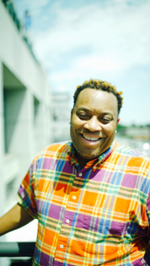 "As a returning adult student I found participating in the Paralegal Studies Program to be not only academically rewarding, but a great way to showcase your abilities. Let's face it, in today's society what you know, and who you know are more important than ever before. By participating in the Paralegal Studies Program you'll meet new friends and expand your networking opportunities and increase your chances of success. You'll be able to test and apply legal theories, techniques, and concepts you learned in class in preparation for your new career. At the same time improving your marketable skills, networking with others in your field and refining your resume. So if you ask me how this experience has impacted me, I can declare with all confidence that this single opportunity has changed and challenged me in ways that no classroom or textbook alone could ever have. This single experience has made me more confident in my writing, empowered me to not be afraid to ask questions, dig for answers, and has taught me it is never too late to learn or explore new things."
Kamal Chatman, 2017 Graduate
Alison Roschival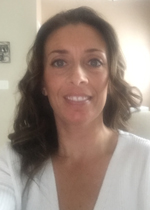 "It has been a long time since I have been at school, and being at Tri-C has been an amazing experience for me. I've had Mr. Chaplin for most of my Paralegal Studies classes and he has really gotten to know me and the work I do and I know his expectations. The program really makes you feel good and wants you to succeed!"
Alison Roschival, 2017 graduate,
Paralegal, Phillips & Mille Co., LPA, Middleburg Heights
Alexandria Chaplin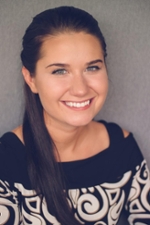 "Making the decision to attend Tri-C's paralegal program was the best decision I ever made. The amount of care and attention the professors devote to their students ensures that every student succeeds to their full potential. After finishing each course I felt extremely confident in not only knowing the concepts but also being able to perform paralegal duties above and beyond expectations. Thanks to the program, I can say that I am fully equipped to be the best paralegal I can be."
Alexandria Chaplin, 2016 graduate
Compliance Manager, Life Skills High School
Rebekah Shalashnow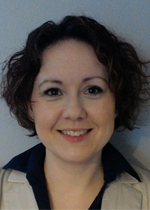 "I chose the Tri-C paralegal program because it offered classes to fit my schedule such as evening, weekend, and online classes. As a busy mom, that was really important to me. All of the professors were extremely helpful. In addition, I appreciated that the professors who were teaching me were currently working in the field and were aware of the latest in legal trends. One of my favorite classes was Torts and Evidence taught by Professor Maciak. She made the subject exciting and fun. I also enjoyed Computer Assisted Legal Research and Writing. After finishing the class, I had the skills and confidence to handle most legal writing tasks. In fact, the skills I learned in this class, I was able to use on my first day at my practicum assignment. The program also gave me a wonderful opportunity to serve my practicum at the Federal level, in which I have received invaluable experience for a lifetime."
Rebekah Shalashnow, 2016 graduate 
Paralegal at the Federal Public Defender's Office, Northern District of Ohio
K-Tari L. Pentorn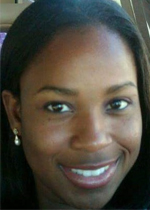 "The strong educational foundation I received at Tri-C equipped me with the knowledge, and skills I needed to be successful in my career. The Professors really wanted me to succeed. They weren't just testing me, they were teaching me. Their approach to teaching instilled a level of confidence in me that is beyond measure. I graduated feeling prepared to take on anything in my path. I was confident in knowing that whatever career opportunities came my way I would have the skills I needed to be successful. Today I am a Paralegal Specialist with The Office of Chief Counsel under U.S. Customs & Border Protection, Department of Homeland Security."
K-Tari L. Pentorn, 2015 graduate
Paralegal Specialist, U.S. Customs & Border Protection, Washington, DC
Dane Lupson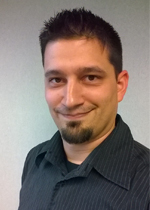 "The Paralegal Studies program at Tri-C is an excellent tool for forging a career path in the legal field. Engaging and knowledgeable instructors who not only taught, but brought real-world experience into the classroom environment is something I had never before encountered in academia. The wide array of subjects and ancillary areas of study afford each student the opportunity to pursue a specific, targeted career path in the legal field, while exposing the students to the rigors and expectations of the legal profession via the mandatory practicum near the program's conclusion."
Dane Lupson, 2012 graduate
Litigation/Insurance Claims Specialist, Forest City, Cleveland