Paralegal Job Opportunities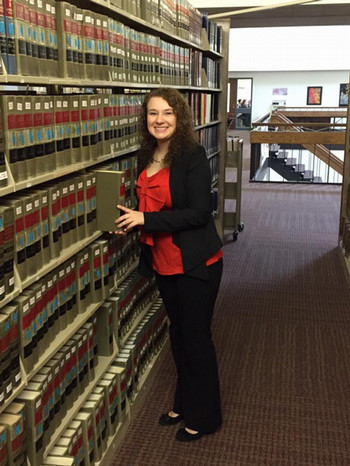 02/14/2019  CMBA Lawyer Referral Service – Intake Specialist position
The Cleveland Metropolitan Bar Association is hiring an Intake Specialist to work in their Lawyer Referral Service (LRS). The Intake Specialist will provide customer service to callers who are looking to be connected with a lawyer or needs legal direction. Primary duties will include: Intake of incoming phone calls to LRS; Spotting legal issues based on facts provided by callers; Providing a referral to an attorney or governmental agency as determined by the facts presented; Managing voicemails and emails; Maintaining database (iMIS) records related to LRS referrals and Miscellaneous research and data reporting tasks as needed.
The potential candidate must be detail oriented and an effective communicator. Legal knowledge is needed to identify legal issues. The salary is $10/hour.
Intake Specialists are needed to work the following shifts: Tuesdays 10:30am – 4:00pm; Wednesdays 10:30am – 4:00pm and/or Thursdays 8:30am – 2:00pm.
Please provide cover letter and resume to konders@clemetrobar.org.
Thank you.
02/14/2019 Ashland University has a full time position in the Institutional Advancement Department for a Planned Giving Coordinator
Position Summary:
Ashland University, ranked by US News and World Report as a top tier University, is seeking a Planned Giving Coordinator with a background in paralegal studies, accounting, business or similar academic background to join the Planned Giving Team. Reporting to the Associate Director of Planned Giving, the Planned Giving Coordinator provides support for all programs in the Planned Giving Department and serves as a primary source of program information to support Institutional Advancement leadership, major gift officers and other development colleagues, donors and vendors.
The Planned Giving Coordinator will also oversee the management of donor involvement with endowed gifts and endowed scholarships for the University. The Planned Giving Coordinator is responsible for the account administration for life income agreement gifts using accounting software and for maintaining the accuracy of donor information records, recognition society membership lists, preparing and generating reports. The positon is also responsible for providing administrative support for the Associate Director of Planned Giving, including meeting scheduling and support, file maintenance and managing time sensitive mailings.
Click here for full job details
02/11/2019 The Regional Income Tax Agency is accepting resumes for a full time Paralegal in its Brecksville office.  The primary duties are to respond to taxpayer inquiries, perform duties associated with civil litigation, for the recovery of unpaid municipal income tax, including court attendance,  examine and audit municipal income tax accounts and supporting records.  Extensive telephone and in-person interaction with taxpayers, accountants, municipal officials, attorneys and court personnel.  Paralegal Certificate or equivalent education/experience.  Must have reliable transportation.  Starting pay $22.07 /hour plus benefits.  Send resume with cover letter to RitaJobs@ritaohio.com or mail to RITA, 10107 Brecksville Road, Brecksville, OH 44141 Attn: Human Resources/Paralegal.  No walk-ins or phone inquiries.  The Regional Income Tax Agency is an Equal Opportunity Employer. 
1/25/2019 Litigation Legal Secretary: Cleveland, OH. $15 - $18 an hour
Matasar Jacobs LLP, a boutique law firm focused on business and securities litigation matters, is seeking an experienced Litigation Legal Secretary for our office in downtown Cleveland.
This is a full-time position offering 35-40/hours per week depending upon the mutual determination of the firm and the candidate.
The successful candidate will be detail-oriented, highly organized, and maintain both a professional demeanor and positive attitude. We are looking for someone who thrives in a collaborative team environment, has the ability to multi-task and prioritize while maintaining a sense of humor, and who has excellent written and verbal communication skills.
Either a bachelor's degree or minimum of 2+ years' recent experience as a Legal Assistant/Legal Secretary working in a litigation practice setting is strongly preferred.
Some of the things you'll be doing include, but are not limited to:
Perform a full range of legal secretary duties in the support of up to five attorneys.
Prepare legal documents, pleadings, contracts and correspondence from draft or dictated text
Manage attorneys' calendars and assist in meeting deadlines
Interface with clients
Maintain attorneys' time entries for billing purposes
Perform clerical duties such as scheduling appointments, taking dictation, composing and typing routine correspondence, scanning and converting various documents, and reading and routing incoming mail
Processing of incoming and outgoing mail.
Preparing PowerPoint documents for your assigned attorneys' speaking engagements.
Answer a multi-line telephone system, determine the purpose of calls, and transfer callers to appropriate personnel
File correspondence and legal documents in office filing system
Maintain and organize new and existing client files
Ensure proper indexing and filing of original legal documents
Prepare closed case files for off-site storage
Competencies you should have:
Exceptional people skills and a positive, can-do attitude.
Ability to handle multiple tasks simultaneously, set priorities and accommodate rush requests
Must be a team player, willing to support other team members and attorneys
Strong communication, writing, and organizational skills
Ability to follow complex instructions and collect and analyze information.
Litigation experience a plus
Typing of 50 WPM
Advanced proficiency in Microsoft Office Suite (Outlook, Word, Excel, PowerPoint)
Experience using a legal time and billing system
Knowledge and familiarity of federal and state court procedures and rules a major plus
Why you'll want to work with us:
We offer a fantastic, informal and collaborative team environment with a business casual dress code
We offer a competitive compensation (commensurate with experience)
Flexible work schedule available
Job Type: Full-time
Salary: $15.00 to $18.00 /hour
Experience:
Legal Secretary: 1 year (Required)Apply here
1/23/2019 Paralegal: Middleburg Hts., OH Phillips and Mille seeks a highly motivated paralegal for its Elder Law practice in its Middleburg Heights office.  The ideal candidate must have 2 or more years of paralegal experience in the areas of estate plan drafting, Medicaid, guardianship administration, and probate and trust administration.  NOT WILLING to consider candidates without experience in the named areas.
The candidate should have excellent writing/drafting, communication, and organizational skills. The ideal candidate should be self-motivated, able to work autonomously, and pleasant with clients.  This is an excellent opportunity to join an established firm and grow within a thriving and growing practice.
Phillips & Mille Co., LPA is a full-service law firm with offices in Middleburg Heights and Peninsula. The Elder Law practice consists primarily of estate planning, Medicaid, long term care planning, probate, guardianship and probate and trust litigation. Phillips & Mille Co., L.P.A. offers paid time off and holidays, health insurance, and a 401(K).  The attorneys at Phillips & Mille Co., LPA are committed to providing personalized and quality legal services and maintaining relationships with our clients.
If interested, please submit your resume and cover letter, including salary requirements to:
Phillips & Mille Co., LPA
Attn: Erica A. Skerl
7530 Lucerne Drive, Suite 200
Middleburg Heights, Ohio 44130
Job Type: Full-time
1/23/2019 Law Firm Assistant: Cleveland, OH Butcher Elder Law is seeking a Part - Time estate planning and elder law firm assistant. We work with senior citizens and individuals with special needs. We are looking for a personable, outgoing, cheerful, and compassionate individual. The job will require multitasking abilities and keen writing skills. Strong customer service skills are mandatory. Are you an individual who feels underutilized in your current position and would like the opportunity to learn new skills and work to your fullest potential? This position could potentially be a full-time position. YOU MUST SUBMIT A COVER LETTER, OR YOU WILL NOT BE CONSIDERED FOR THE POSITION.
Position Includes: Formatting letters/documents; Answer telephone calls; Input data into client database; Inputting information into software to assist in drafting wills, trusts, and power of attorney documents; Format and print all estate planning documents for attorney meetings; Assisting with document collection for Medicaid; Maintain timely communication with clients; Assist attorneys with drafting of probate forms and briefs; Notarizing legal documents; Receiving work from multiple attorneys; Strong Computer Skills are MANDATORY Usage of Practice Management Software; Microsoft Word; Microsoft Excel; Microsoft PowerPoint; Microsoft Outlook; Windows Operating System; Microsoft Edge/Google Chrome; Microsoft 365; Providing world class service to all clients and prospective clients; Coordination on projects with other team members. Please send a cover letter with an explanation of why this job interests you, a resume, and references to erine@butcherelderlaw.com.


1/17/2019 Project Assistant: Cleveland, OH CLEVELAND Project Assistant – Banking, Finance & Securities With more than 2,500 lawyers, including more than 400 lawyers in Europe and 200 lawyers in Asia, Jones Day ranks among the world's largest law firms. Jones Day seeks to employ the most qualified people for every position in the Firm in order to continually deliver superior client service through professional excellence and teamwork. Jones Day offers competitive compensation, excellent benefits, and career advancement opportunities in a stimulating work environment.
Summary of Essential Duties and Responsibilities (other duties may be assigned):
Primary responsibilities include providing general assistance to a project team in the Banking, Finance & Securities Practice. Duties include legal factual research with respect to client matters, including formation documents, entity good standings, litigation and lien searches, relevant markets and industry standards and practices; participate in due diligence and other reviews of client records and files; order and review title work and surveys; identify title and survey issues, negotiate title coverage and changes to surveys in order to correct title defects and issue clear title, and verify accuracy of final insurance policies and surveys; maintain databases of client records and due diligence materials; track the delivery and receipt of documents, diligence materials and other deliverables; obtain services from outside contractors, including corporate services, research services, filing services, duplicating services, bindery services and printers, and process billing and disbursement paperwork in connection with those services; under the supervision of an attorney, draft, edit, conform and otherwise assist in the preparation of contracts, closing documents and other legal documents and correspondence; and organize, prepare for, and attend closings, including assisting attorneys in preparing closing documents, setting up the closing, overseeing the execution, recordation (if necessary), and delivery of agreements and documents, and handling post-closing matters.
Required Qualifications:
• BA/BS degree
• Paralegal certificate desired, but not required
• Strong organizational and time management skills, including the ability to organize self and others
• Must possess strong analytical, research and communication skills, proficiency with computer-based word processing, spreadsheet and database applications and Internet research, and a willingness to learn
• Ability to work overtime as needed
Applicants must complete an online application to be considered for this position. The application can be found on the Careers page of the Jones Day website,  www.jonesday.com 
1/17/2019 Litigation Legal Secretary: Cleveland, OH Matasar Jacobs LLP, a boutique law firm focused on business and securities litigation matters, is seeking an experienced Litigation Legal Secretary for our office in downtown Cleveland.
This is a full-time position offering 35-40/hours per week depending upon the mutual determination of the firm and the candidate.
The successful candidate will be detail-oriented, highly organized, and maintain both a professional demeanor and positive attitude. We are looking for someone who thrives in a collaborative team environment, has the ability to multi-task and prioritize while maintaining a sense of humor, and who has excellent written and verbal communication skills.
Either a bachelor's degree or minimum of 2+ years' recent experience as a Legal Assistant/Legal Secretary working in a litigation practice setting is strongly preferred.
Some of the things you'll be doing include, but are not limited to:
Perform a full range of legal secretary duties in the support of up to five attorneys.
Prepare legal documents, pleadings, contracts and correspondence from draft or dictated text
Manage attorneys' calendars and assist in meeting deadlines
Interface with clients
Maintain attorneys' time entries for billing purposes
Perform clerical duties such as scheduling appointments, taking dictation, composing and typing routine correspondence, scanning and converting various documents, and reading and routing incoming mail
Processing of incoming and outgoing mail.
Preparing PowerPoint documents for your assigned attorneys' speaking engagements.
Answer a multi-line telephone system, determine the purpose of calls, and transfer callers to appropriate personnel
File correspondence and legal documents in office filing system
Maintain and organize new and existing client files
Ensure proper indexing and filing of original legal documents
Prepare closed case files for off-site storage
Competencies you should have:
Exceptional people skills and a positive, can-do attitude.
Ability to handle multiple tasks simultaneously, set priorities and accommodate rush requests
Must be a team player, willing to support other team members and attorneys
Strong communication, writing, and organizational skills
Ability to follow complex instructions and collect and analyze information.
Litigation experience a plus
Typing of 50 WPM
Advanced proficiency in Microsoft Office Suite (Outlook, Word, Excel, PowerPoint)
Experience using a legal time and billing system
Knowledge and familiarity of federal and state court procedures and rules a major plus
Why you'll want to work with us:
We offer a fantastic, informal and collaborative team environment with a business casual dress code. We offer a competitive compensation (commensurate with experience)
Flexible work schedule available
Job Type: Full-time Salary: $15.00 to $18.00 /hour Experience: Legal Secretary: 1 year (Required) Please apply through Indeed.com Matasar Jacobs
1/11/2019 Executive Legal Assistant: Akron, OH. Brennan, Manna, & Diamond, LLC Litigation Department is seeking an Executive Legal Assistant to work with its attorneys and clients on various civil litigations in both the state and federal court systems. Candidate will be involved in each step of the litigation process, including, but not limited to: opening up the files, preparing and filing pleadings, assisting in depositions and discovery, preparing binders and other materials for trial, and preparing and filing liens. Candidate must be able to maintain and organize a large volume of files in a face-paced environment and be able to prioritize same. Candidate must be proficient with Microsoft Office (Outlook, Work, Excel), and Adobe Acrobat. Knowledge or experience with Juris, Olympus Dictation, Case Map, Time Map, or Net Documents is a plus. For any questions regarding the position, please reach out to Jeanie at (330) 253-5060 ext. 138 or through email at jskim@bmdllc.com. **If interested in the position, please send resume to Mary Miles at memiles@bmdllc.com**