(re)imaginings

(re)imaginings Contest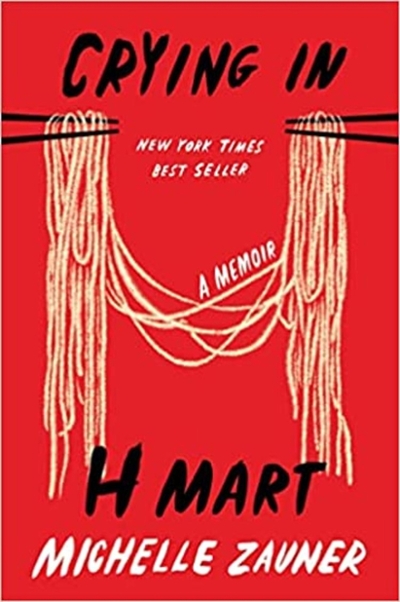 The (re)imaginings Contest is a cocurricular event associated with Tri-C's Collegewide Common Reading program. Each fall, we launch a call for students to "re-imagine" themes from the year's designated common text, and our students haven't disappoint us yet! This year's text was the New York Times Best Seller Crying in H Mart: A Memoir by Michelle Zauner, a powerful exploration of the author's Korean-American identity, the loss of her mother to cancer, life in the restaurant industry and her growth as a musician. Zauner radiantly examines the complexities of family, history, music and the particular artistry of making a proper kimchi.  
Learn more about Zauner in this series of videos. 
The (re)imaginings Contest offers students the opportunity to creatively interpret Zauner's book in the medium of their choice, including poems, essays, songs, sculptures, plays, dance, short films, speeches, recipes, photographs, painting, research projects, posters, etc. A panel of Tri-C faculty judges will select 15 finalists, and our four campus presidents, a panel of community judges and our attendees will award The Presidents' Award, Best in Show and the People's Choice awards at our Celebratory Event. Finalists in the categories of Creative Writing, Visual, Performance, Media, and Academic will be awarded prizes.
This year's Celebratory Event was held in-person at the Tri-C Hospitality Management Center from 6-8 p.m. on Thursday, April 6, 2023. Our talented Culinary Arts students demonstrated their skill and creativity with Korean-inspired dishes, and there were more than 50 student artists and writers presenting their creative takes on Zauner's text.
Our 2023 (re)imaginings Finalists:
Agape Suliman Newkirk, "A Mother's Love"
Farah Hafez, "Shed Your Tears"
Gabby Fernandez, "The Duty of Caretaking"
Sierra Lewis, "Crying in H Mart"
Laura Launsby-Higgins, "Travel Translation Cards for Korean Menu Items"
Jacklyn Anderson, "Crying H Mart Movie Poster"
Aria Cronin, "Ghost in a Shell"
Dhruv Seth, "How to Prevent Disconnect with Family after the Death of a Loved One"
Jerry Hartley, "Role Reversals in Aging Families"
Jessica Lambert, "Momma, Can I Have More?"
Fatima Coats, "Different Kind of Biracial"
Sophia Nickerson, "(re)imaginings Poem"
Keroles Bashay, "Crying in H Mart"
Teague Burkey, "Grief Podcast"
Tierra Thomas, "Music is a Way of Emotional Healing"
Sincere congratulations to all our 2023 (re)imaginings Finalists!