Judges & Prizes
Judges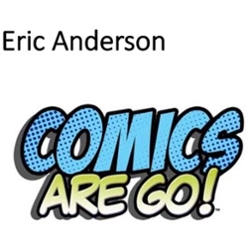 Eric Anderson is the author of a book of poems, Parable of the Room Spinning, and a novella, Isn't that Just Like You? He is the owner of Comics Are Go, a comic book store in Sheffield Village.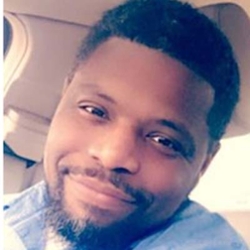 Santanna Watson was born and raised in Cleveland, Ohio and has been drawing and painting for as long as he can remember. During recent years, he has developed an interest in the history of various art cultures. He is strongly inspired and fascinated by the old masters of the Renaissance period due to the subject matter, emotion, and physical anguish that was expressed in their works. This fascination has led him to the practice of a variety of art styles and techniques such as contemporary, surrealism, still life, relief sculptures, and work-studies of Renaissance art.​

​His style of art is an attempt to allow the viewer to peruse his realm of imagination as expressed on canvas. In his opinion, art is the perception of one's own reality transformed through thought, vision, and emotion. He believes art has the power to inspire, overwhelm, and challenge the human mind. Therefore, in his paintings he endeavors to provoke the viewer to suggest the theory behind his creations.​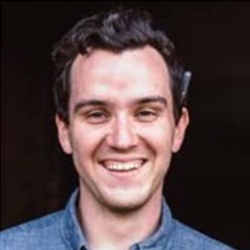 Clevelander Daniel Brown is a co-founder of Rust Belt Riders, an organization dedicated to transforming food systems through the creation of products derived from discarded food. He is among 34 social entrepreneurs worldwide who have been selected by the global nonprofit Echoing Green for 2019 fellowships.​

Brown has served on the Cleveland-Cuyahoga Food Policy Coalition, the Cuyahoga County Next Generation Council, and the U.S. Composting Council's steering committee for community composting. He's a graduate of DePaul University, where he studied ethics.
Finalists
Performance Finalists
Hailey Gray: An Unlikely Meeting
Davyon Rose: Beyond Hope
Maxwell Sloan: What's to Come of What's Unknown

Media Finalists
Patrick Connolly​: "CarlQuest"​
Mark Flanagan​: "An Absolutely Terrible Girlfriend"
Rema Alsabony & Noora Farraj

Creative Writing Finalists
John Sara​: "On the Topic of Their Arrival"
Laura Wentling​: How to Build and Maintain a Famous Online Persona: A Six Step Guide
Matthew Morales​: My Life with Carl: A Memoir & Manifesto

Academic Finalists
Evangelina Gregg​: "Losing Control"​
Matthew Purgai​: "Can We Trust April as a Narrator?"​
Zachary Duwe​: "An Absolutely Unreliable Narrator"​

Visual Finalists
Gena Asi: "Tied Painting"
Andrew Cooper​: "Carl's Hand"​
Brandon Hrnja​: "April May's Theory of Tiered Fame"​

Culinary Finalists
Michelle Orr​
Antonia Philpot
Desirae Kaim
Debbie Sisson
Bill Greenwood