Cuyahoga Community College's Common Reading Program
Presenting the Common Reading Text for the 2022-2023 Academic Year: Crying in H Mart by Michelle Zauner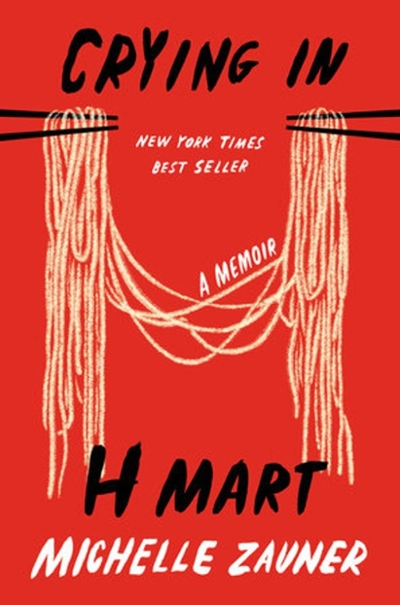 Crying in H Mart by Michelle Zauner

This powerful 2021 memoir by musician Michelle Zauner (of experimental pop band Japanese Breakfast) is an unflinching account of growing up Korean American, losing her mother to cancer and discovering her true self. 
If you plan to use the text in class or would like to know more, please contact your campus Common Reading Program leadership listed below for more information:
Eastern Campus
Sara Ehret sara.ehret@tri-c.edu
John Rasel john.rasel@tri-c.edu
Casandra Sweeney casandra.sweeney@tri-c.edu
Metropolitan Campus
Rebecca Carte rebecca.carte@tri-c.edu
Western Campus
Sara Clark sara.clark@tri-c.edu
Rachel Kazmier rachel.kazmier@tri-c.edu
Westshore
Bridget Kriner bridget.kriner@tri-c.edu
What is Tri-C's Common Reading Program?

Tri-C's Common Reading Program builds community and fosters intellectual engagement by drawing faculty and students together in discussion of a common fiction or non-fiction text. The program also creates venues for interdisciplinary learning as students explore the common text through different lenses in various classes and events across the College community.
Unlike many colleges that only schedule programming for the text at the onset of the school year or in FYE courses, Tri-C provides exciting opportunities to engage with the text throughout the academic year. Please see the EVENTS tab for further information.
Click here for information about how the College-wide Common Reading Committee chooses the text, faculty and student resources, and event updates. We look forward to working with you and your students in the coming year!