Digital Marketing Online and Sales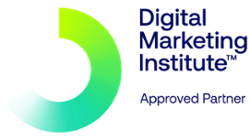 Digital changes everything. Culture. Commerce. Community. And then digital goes and changes itself. Such is the rate of progress. Your ambition may be big and clear, but without the right digital skills, it is completely out of reach. And it's not just about what you can do either – it's also about what the world knows you can do.

The greatest professional challenge of the 21st century is staying relevant. Closely followed by communicating how relevant you are in that noisy, dynamic space where new meets now. Luckily these online courses in Digital Marketing exist to help you stay relevant, today and for the rest of your career.

The Digital Marketing online courses also provide:

Expert thought and practice with curriculum created by industry experts
Relevancy with updated curriculum
DMI (Digital Marketing Institute) Certification, recognized all over the globe
DMI Tracks (7-13 hour courses) designed to deliver Just-in-Time learning and digital readiness
The skills you need to speak loud and clear to the right audience
Dual Certification
Dual Certifications: American Marketing Association (AMA) and Digital Marketing Institute (DMI)
Learn more about the dual certifications between our partner, DMI, and AMA for the Certified Digital Marketing Professional Online class.
View Courses and Register:
Certified Digital Marketing Online
Digital Marketing Tracks Online
Sales and Marketing
Other Programs of Interest
Learn More: