Fire Training Academy
Train to Become a Firefighter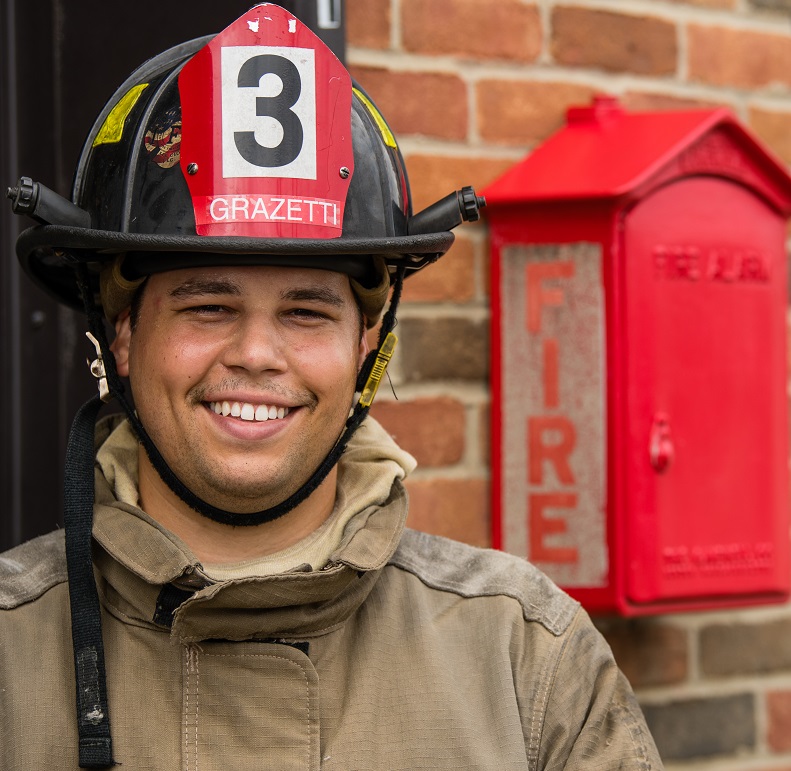 The Tri-C® Fire Training Academy, established in 1971, is one of the largest fire training programs in Northeastern Ohio. The Fire Training Academy is chartered by the State of Ohio, Department of Public Safety, Division of EMS, Charter Number 003.
The academy includes the Firefighter I and II courses which prepare you for entry level firefighter positions. We offer several training options for those interested in the fire and EMS professions including a seven-week daytime academy, 10-week daytime academy and a 17-week evening/weekend academy.
Program Features
Classroom training and hands-on skill development

Day or evening fire training academies to fit your schedule

Earn 13 college credits toward an Associate of Applied Science degree while in the Fire Training Academy

Training facilities include firehouse, fire apparatus, a two-story Class A burn building, training tower, dual burn trailers and confined-space rescue prop

Financial aid and scholarship opportunities available for qualified students

EMS and paramedic training available on campus

Degree and advanced-training opportunities
Program Requirements
High school diploma or GED

18 years or older

Mandatory attendance for duration of the academy

Valid Ohio driver's license with full driving privileges

In good health as documented by physical exam signed by licensed physician and copy of medical insurance coverage

Successfully pass background check

Successfully pass Physical Agility Test
Completion of NIMS 100 and 700 (Visit FEMA website to take courses)

Current CPR/BLS Card
Apply
Tuition and Fees
Cuyahoga County residents: $2,689.02*

Out-of-county residents: $3,073.04*
Tuition includes: cost of 13 academic credit hours (based on residency) and academy non-credit fee.
Equipment rental, uniform and lab fees:
Bunker Gear and Self-Contained Breathing Apparatus (SCBA): $500

Self-Contained Breathing Apparatus (SCBA) only : $350

One academy polo required for classroom, two t-shirts, one sweatshirt, P.T. shorts: $60

Required books:

Fire Fighter Skills and Hazardous Materials Response which includes Navigate 2 Preferred Access, Fourth Edition (ISBN: 9781284151299): approximately $130 if purchased from Jones & Bartlett Learning.

BLS for Health Care Providers: $15

Lab Fees: $105
Career Outlook for Firefighters
Jobs for firefighters are expected to grow 7% through 2026

Professional opportunities include firefighter, fire inspector, fire investigator, forest fire inspector or fire prevention specialist, hazardous material technician, fire captain or fire chief.
Program Videos