Cisco® Technical Training Institute/ASC

Cisco® certification ensures high standards of technical expertise. The different paths and levels to Cisco certifications are designed for all skill levels and professional goals:
Routing and switching
Design
Security
Wireless Collaboration
Cybersecurity
Programmability
Automation
Every Cisco course is taught by a Cisco-certified instructor. This, along with the most up-to-date curriculum and hands-on labs, provides each student with an immersive and advanced instruction.
Cisco recognizes Tri-C's Cisco Technical Training Institute and its instructors.
Associate-level Certifications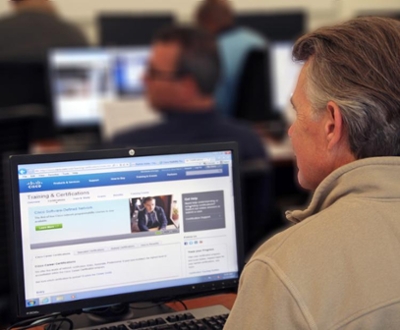 CISCO Certified Network Associate (CCNA)
CISCO Certified Network Associate Voice (CCNA Voice)
CISCO Certified Design Associate
CISCO Certified Network Associate Data Center (CCNA Data Center)
CISCO Network Security
CISCO Certified Network Associate Wireless (CCNA Wireless)
CISCO Certified Network Associate Cloud (CCNA Cloud)
CISCO Certified CyberOps Associate (CBROPS) 
CISCO Certified DevNet Associate
CISCO Certified Network Associate Industrial (CCNA Industrial)
Professional-level Certifications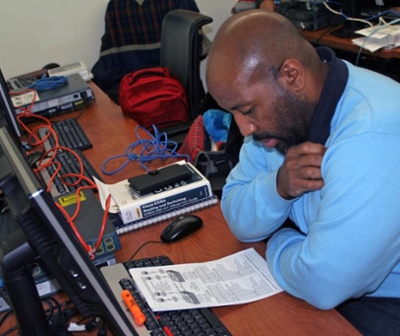 CCNP Enterprise Certification Program
CISCO Certified Design Professional (CCDP)
CISCO Certified Network Professional Security (CCNP Security)
CISCO Certified Network Professional Voice (CCNP Voice)
CISCO Certified Network Professional Service Provider (CCNP Service Provider)
Expert-level Certification
CISCO Certified Internetwork Expert (CCIE)
Specialist Certifications
CISCO Certified Technician Routing and Switching (CCT)
Network Administrator Essentials
Cybersecurity Foundations
Python for Network Administrators
Career Information
Program Video