CISCO Technical Training Institute/ASC

CISCO certification ensures high standards of technical expertise. Achieving CISCO certification at any level means joining the ranks of skilled network professionals who have earned recognition and respect in the industry.

The first three levels of certification and specialization that CISCO provides are for networking engineer professionals can follow several different tracks to meet individual needs. There are many paths to CISCO certification, but only one requirement, passing one or more exams for demonstrating the knowledge and skill.
CISCO recognizes Tri-C's CISCO program and its instructors.
First Level of Certification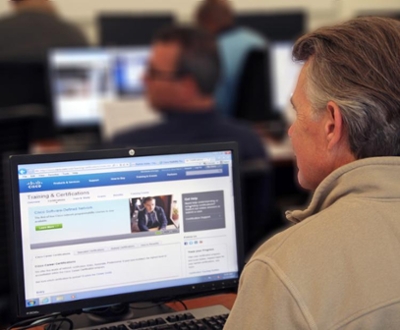 CISCO Certified Network Associate (CCNA)
CISCO Certified Network Associate Voice (CCNA Voice)
CISCO Certified Design Associate
CISCO Certified Network Associate Data Center (CCNA Data Center)
CISCO Network Security
CISCO Certified Network Associate Wireless (CCNA Wireless)
CISCO Certified Network Professional Service Provider (CCNA SP)
CISCO Certified Network Associate Cloud (CCNA Cloud)
CISCO Certified CyberOps Associate (CBROPS) 
CISCO Certified DevNet Associate
CISCO Certified Network Associate Industrial (CCNA Industrial)
Second Level of Certification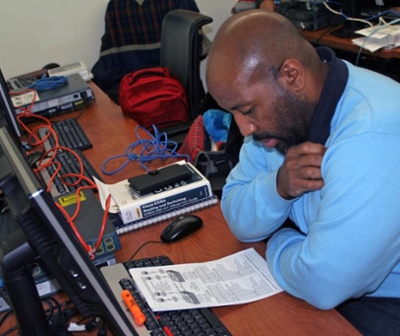 CCNP Enterprise Certification Program
CISCO Certified Design Professional (CCDP)
CISCO Certified Network Professional Security (CCNP Security)
CISCO Certified Network Professional Voice (CCNP Voice)
CISCO Certified Network Professional Service Provider (CCNP Service Provider)
Third Level of Certification
CISCO Certified Internetwork Expert (CCIE)
Specialist Certifications
CISCO Certified Technician Routing and Switching (CCT)
Network Administrator Essentials
Cybersecurity Foundations
Python for Network Administrators
Career Information
Program Video